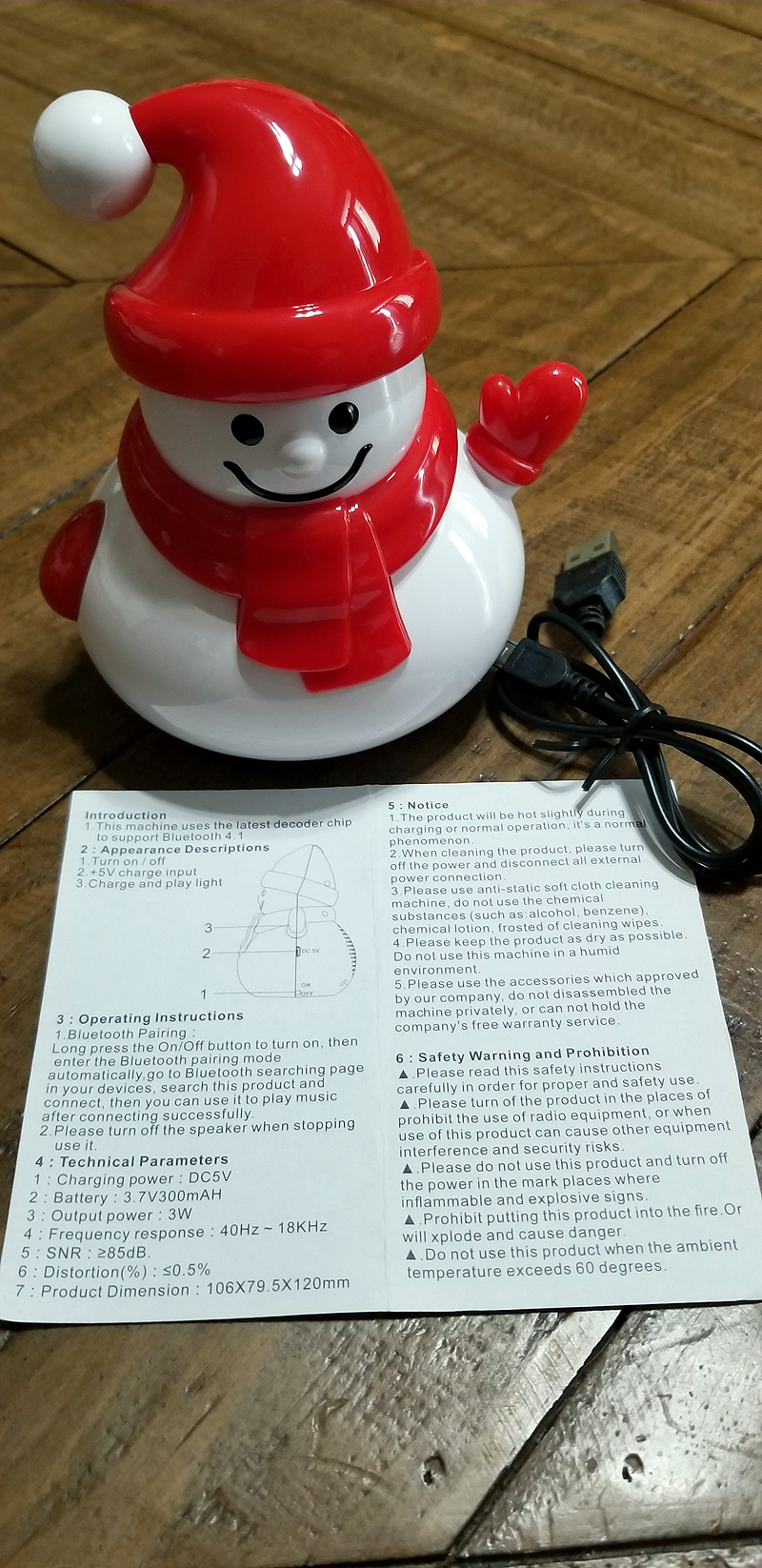 I picked up a few different bluetooth speakers all around the same time. Some of them I absolutely loved and got a lot of great use out of (between me, my husband, the kids, and a friend). But this one was not the same in regards to results. I was not impressed at all with this speaker and don't foresee us using it in any way in the future.
We had no trouble pairing this up with our phones and tablets. It was easy to find and connected easily. We had no interference, no static, nothing out of the ordinary. It played any audio from my phone. But the quality was very poor. It may not have had interference or static, but it did have very weak sound. And the volume was almost non-existent. It won't work for us while the kids are swimming, and they often like to play music while doing chores like dishes or cleaning their room. It is not loud enough to be heard clearly over the water of the sink, and is barely loud enough to be heard during any other activity. Even adjusting the volume from our phones didn't make it loud enough.
It would make a cute decoration, but that is about all I can see it being used for. I honestly can't find much to say that is positive. I am not at all impressed with it and don't recommend this unless all you plan to do is set it out to be looked at. Sorry, but that is my honest opinion.
Get yours here:
https://amzn.to/2D7SgX7
#RankBoosterReview
#sponsored
#kzy
#bluetooth
#bluetoothspeaker
#snowman
#snowmanshape
#snowmanspeaker
#musicplayer