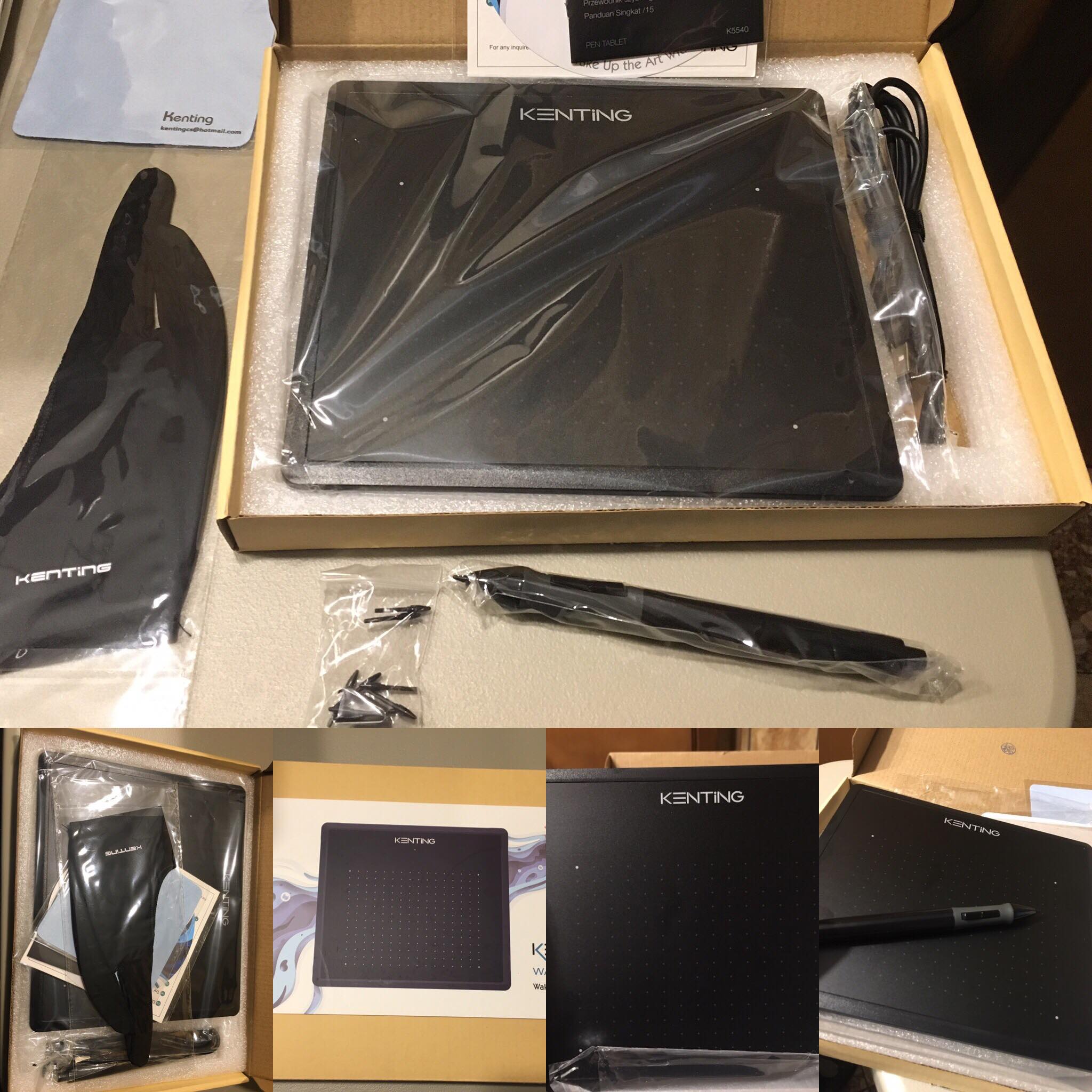 The Kenting K5540 Drawing Tablet is really nice! It's easy to set up, use, the instructions are easy to follow and the tablet works really well. I went directly to the Kenting tablet website and found the correct driver for my tablet and computer. I downloaded it, ran it, and let it go though the re-start process. It automatically connects when it's plugged into the computer which is nice. You then can use it right away in any program that lets you draw; it even works well in paint which comes with the Windows operating system. The pen needs a AAA battery. The top click turns it on and off. I find myself clicking the button on the finger part of the pen which end up messing with my drawing. Otherwise, the tablet works great. The pen syncs with the tablet when turned on and then once the pen is close enough to the drawing surface it connects and works as the "mouse". The button clicks on the pen being comparable to mouse clicks. It does come with a glove to help you glide over the surface of the tablet which is really nice. It also comes with a lot of extra replacement nibs which I haven't needed so far.
On some occasions the tablet doesn't work when first plugged in so I find myself having to disconnect it a few times before it works correctly again.
Overall, I really like this tablet. It seems to work well for the price. I would recommend it.
#RankBoosterReview #Sponsored #Kenting