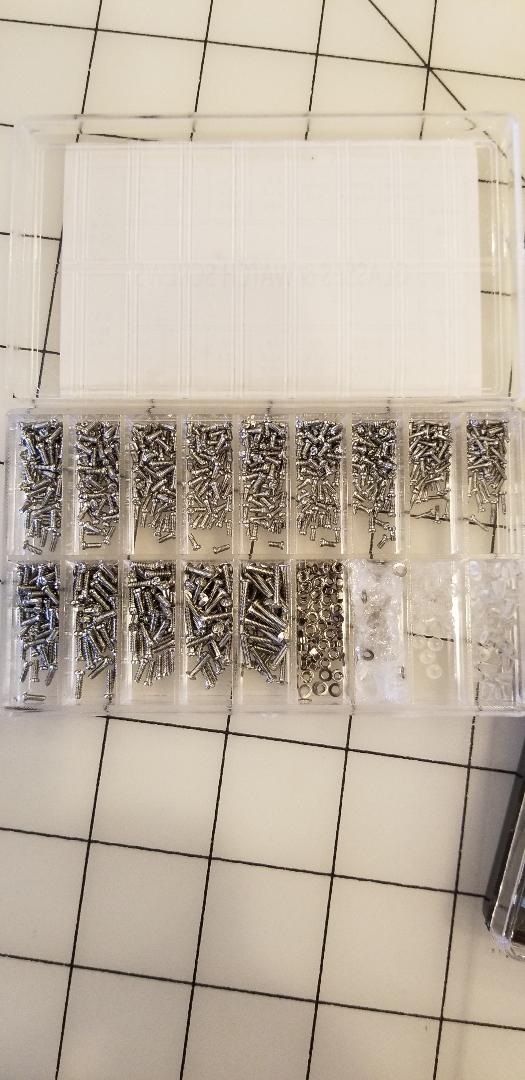 No more running to the optometrist or eye glass center. I can fix my OWN glasses now!! All the different size screws are included and not only can fix eye glasses but other small items.
The sides of the screw container are taped be VERY careful and not pull hard on the lid or you will have screws everywhere.
Nuts, washers and screw caps also included.
Added bonus is the set of screw drivers that guarantee that I can use all the screws in the case.
I am very pleased. I do wish a few nose pads were included which would make this an eye glass wearers dream kit!