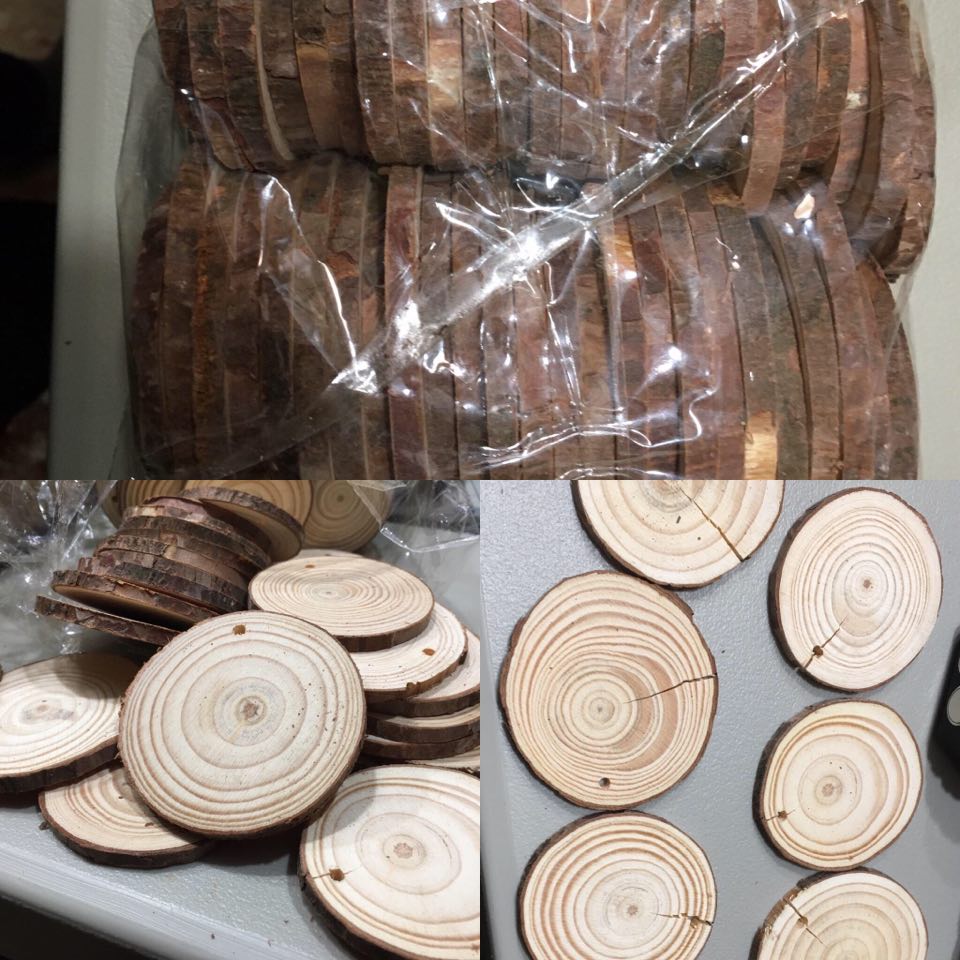 The LovesTown Natural Wood Slices Set, of 50pcs size 2.4-3 inches Wooden Ornaments Unfinished Wood Disc with Hole Wood Circles for DIY Crafts Wedding Decorations Christmas Ornaments are not as described. The description to be more accurately put should be 2-2.5". I did not have a single 3" piece. It did come with exactly 50 pieces. Most were barely 2" across. I had 22 that were around 2.5" and the rest were all under 2.5". There were 7 with splits on their own or splits at the drilled hole. The overall thickness was as described. Less than .25" on every single one. The ornaments that are not cracked are nice though. They are just way smaller than I anticipated them being. I love the natural wood and the beautiful rings.
The usable ones are still really nice for small ornaments, wood burning crafts and more. It comes with a small amount of jute twine that looks really nice with the unfinished wood.
All in all, this set is not as described and some are unusable. But the rest are still craft worthy even though they are small. Due to the sizes inaccuracies and the amount cracked I would not recommend them.