Did you know after age 20 your skins collagen production slows down by about 1 percent per year!! Hello aging. Derma rolling is a great deterrent with zero down time. These little .25 titanium microneedles pierce the skin enough that your skin care products can actually do as they claim they will do!
I love so much about this kit. First, it arrives sealed in packaging much like medical tools are.
I've used derma rollers in the past but this kit is far superior for so many reasons!
First of course the packing. Then the case. Each piece fits where it should. There is even a covered cup to hold Isopropyl Alcohol to clean the needles after every single use.
Ergonomic handle. Small roller for around the eye area. Larger roller for face and a 12 needle small attachment for anywhere you need a little extra attention. Just be careful when using this one. There is even an attachment with a silicone brush for gently cleaning your skin. There is also an Ice Roller that if you keep it in the freezer (in a ziplock baggie) and use after treatment? Your skin will thank you! Goodbye age spots! Remember to be consistent.
Always disinfect your derma needles when you are done. Then apply your serum and lotions.
Great KIT!!
Don't forget to do the backs of your hands! GENTLY and only a few swipes.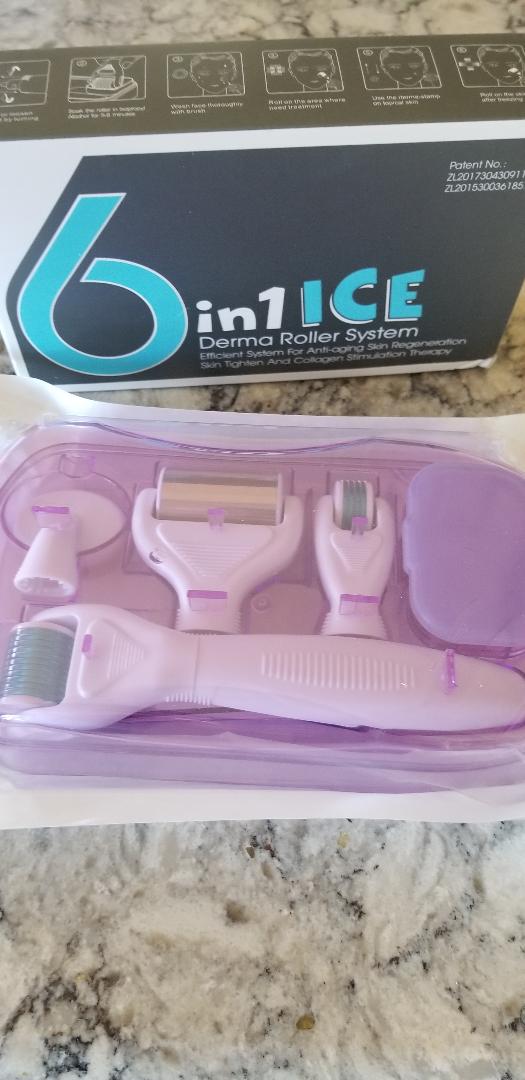 https://amzn.to/2Kluxbo