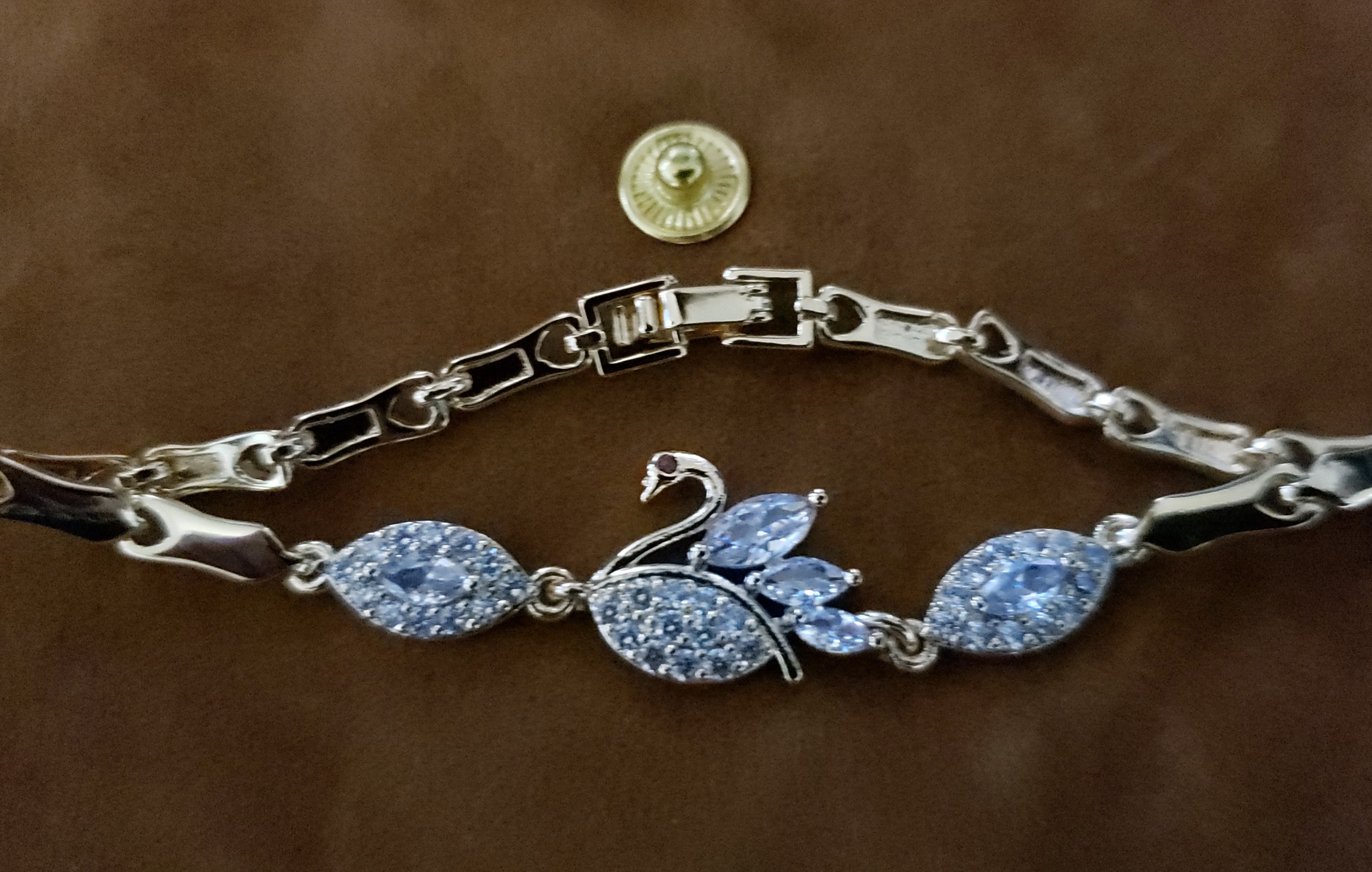 I had low expectations when I ordered this as it didn't have any reviews or dimensions so was worried it might be too small from the pictures but once it arrived I was actually blown away with the weight and feel of this item.
This bracelet has a nice swan like design with clear CZ gems for the body and a purple one for the eye which actually looks really nice.
The clasp and links all feel quality and I don't think there would be any worry of it accidentally opening and possibly falling off your wrist which is definitely a plus since you probably don't want to lose your new bracelet :)
If your looking for something to give your look a little bit of pop without blowing the budget I'd definitely recommend this bracelet.