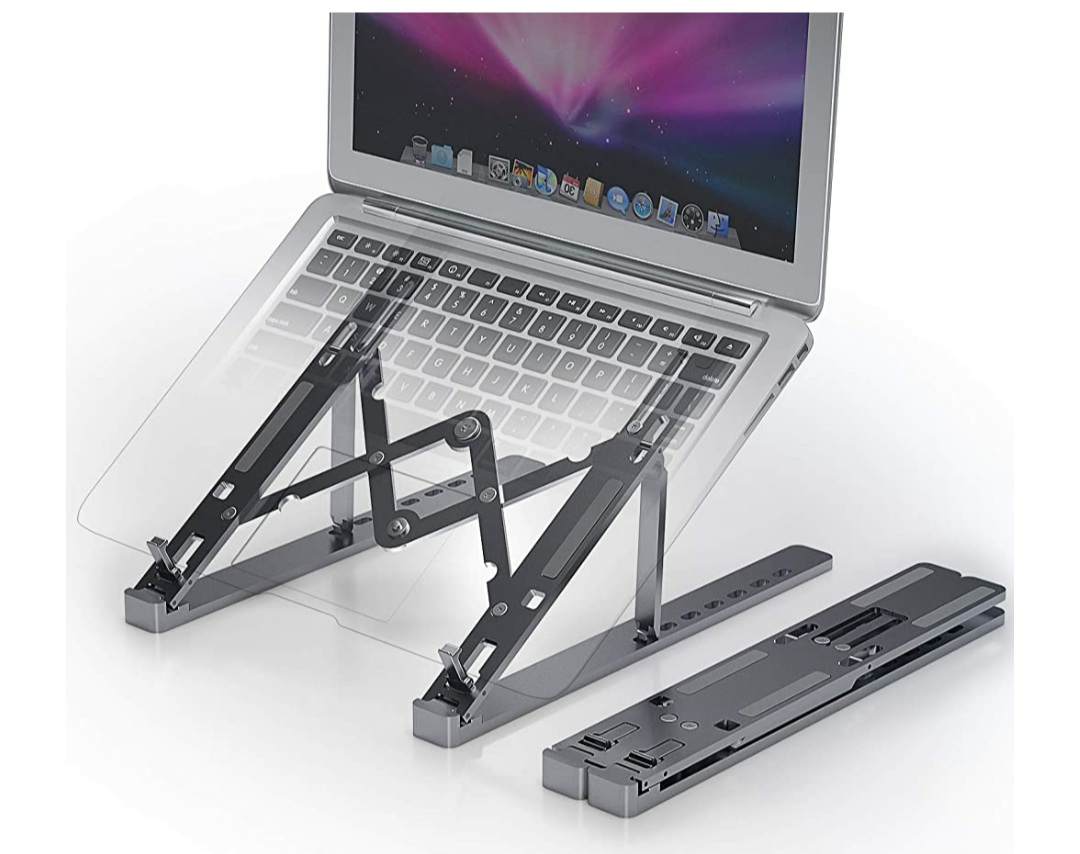 I ordered the Techoss Laptop Stand on the Monday and it was already at my door by the Tuesday morning. Initially I was very shocked to see just how small the package was ,I wasnt expecting it to be so compact.
I was very eager to open it and set it up for use. The stand itself was very easy to erect and is a great colour to also be very aesthetically pleasing. Although the stand is so compact , I should not have worried as once placed on the tabletop it felt very stable and durable.
Once my laptop was placed I was pleased with just how much I could adjust the stand in terms of height and angle. I suffer from back pain and felt the laptop so much more comfortable to use. I think this had to do with the fact that it is so adjustable to the needs of the user and when it is moved to the ideal position can help with posture. The stand kept the laptop very sturdy especially in the sense that it doesnt move when typing as similar cheaper items of this nature do. The small well placed rubber feet stop the laptop from slipping and held it well even on a glass table top surface.
It is so small , compact and foldable that it can be easily carried in a handbag or briefcase. For this reason it is ideal for train commuters to use whilst travelling.
Personally apart from using It for general paperwork I have also found it perfect to use to angle the laptop when streaming television or movies - especially when using a projector. As the stand elevates the computer, air can be circulated to avoid the common problem or overheating . Overall this is a great well made product that I think would be a godsend to all laptop owners