First, I love the tip of this eyebrow pen. It gives me that perfect look to fill in the hair in my brows.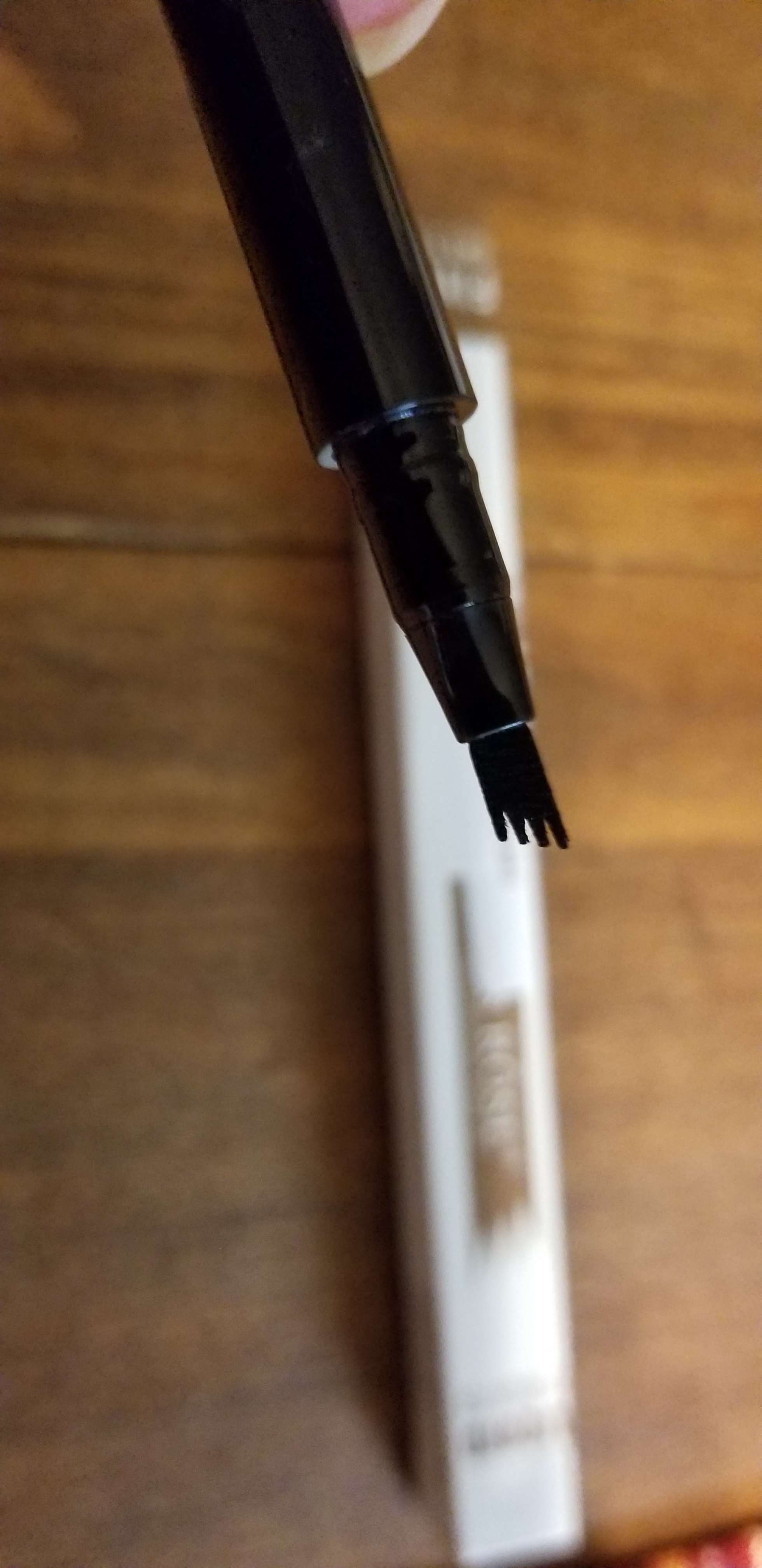 The brown color is great.
The color doesn't smear.
The color lasts all day.
Now the down side I ordered my eyebrow pen on November 8 and received it January 4th! Almost a full 2 months.
So, shipping get's zero stars. Color, wear and look get 10 stars.