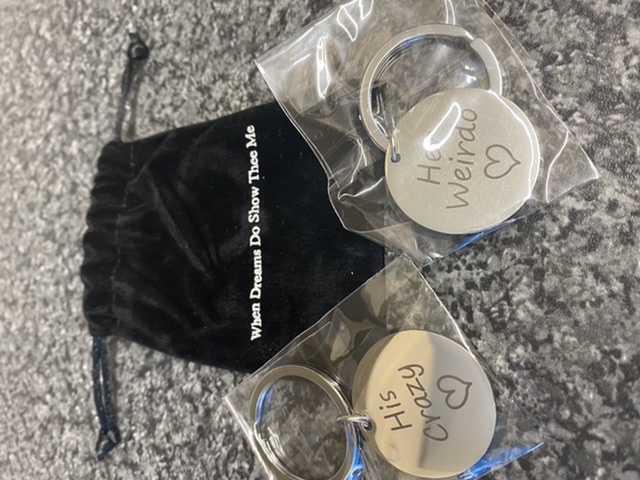 These are a Perfect little gift, I got them for a friend and her partner as they are Joker & Harley Quinn fans..
The keyrings are really good quality with a little gift pouch that is a great touch when sending as a gift !
Bonus They absolutely loved them.