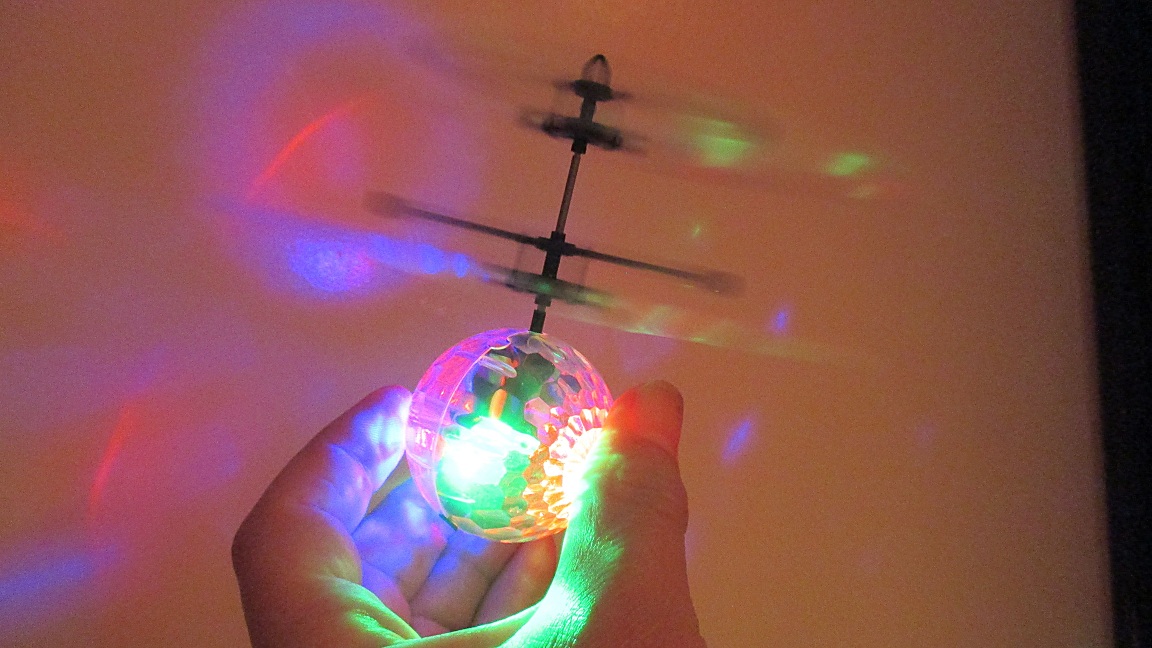 Looking for a Christmas gift for a young relative that would be fun and under £10 I came upon this flying ball toy. Now I know the young child's father has drones but she is too young to fly them so I thought that this toy would make a good gift.
As far as I could tell from the information this flying ball toy uses a built in Infra Red sensor so that it follows the movement of the user's hand which means that a child would be able to easily control this.
The Box Contents
1 x Flying Ball Toy
1 x USB To Micro USB Charging Cable
1 x User Manual
This toy has a built in Li-ion battery which can be charged from most USB ports on laptops, games consoles, phone chargers with a micro USB plug or power banks. The stated charging time is between 20 -25 mins which gives 8 - 10 mins of flying time, The flying ball has two pairs of rotor blades made from a soft plastic which are designed to pull away from the rotor arms instead of breaking off should the ball crash into anything. The blades then can easily be clipped back onto the rotor arms.
When fully charged I found the flying time to be between 3 - 5 minutes and I suggest this ball should only be flown in an enclosed garden or large room which doesn't contain any valuable fragile items as I can imagine a child could easily lose control of this flying ball and also suggest that small children should only fly this toy with adult supervision.
For more information about this KIZPLAYS Flying Ball Children's Toy, including it's current price and where it can be bought, please click on the link below:-
https://amazon.co.uk/gp/product/B08JCL1TL2/
#RankBoosterReview #Sponsered #KIZPLAYS