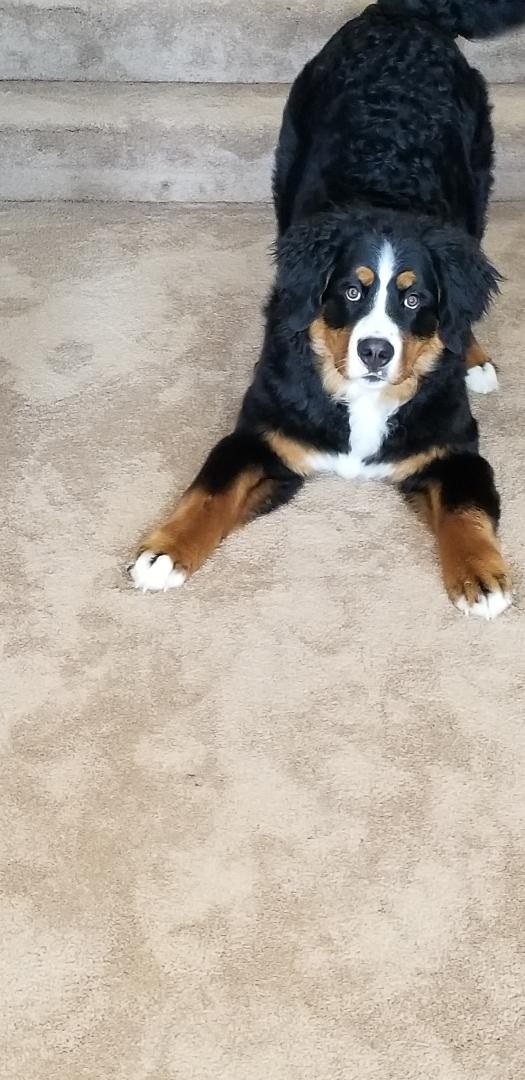 We have a large Bermese Mountain puppy. At 6 months she is already a whopping 65 pounds. Getting her into our spa tub is not an easy task. This FOLDABLE pool is perfect! Not only strong PVC but also deep enough for her AND I to get into the tub together.
The pool has a spicket close to the bottom for easy draining.
This will be AMAZING in the summer when she needs to cool off.
The sides are sturdy and a full 12" high.
One of the best perks is the fact this folds up into a cube
If you have a large pet this is truly the best idea EVER!!!