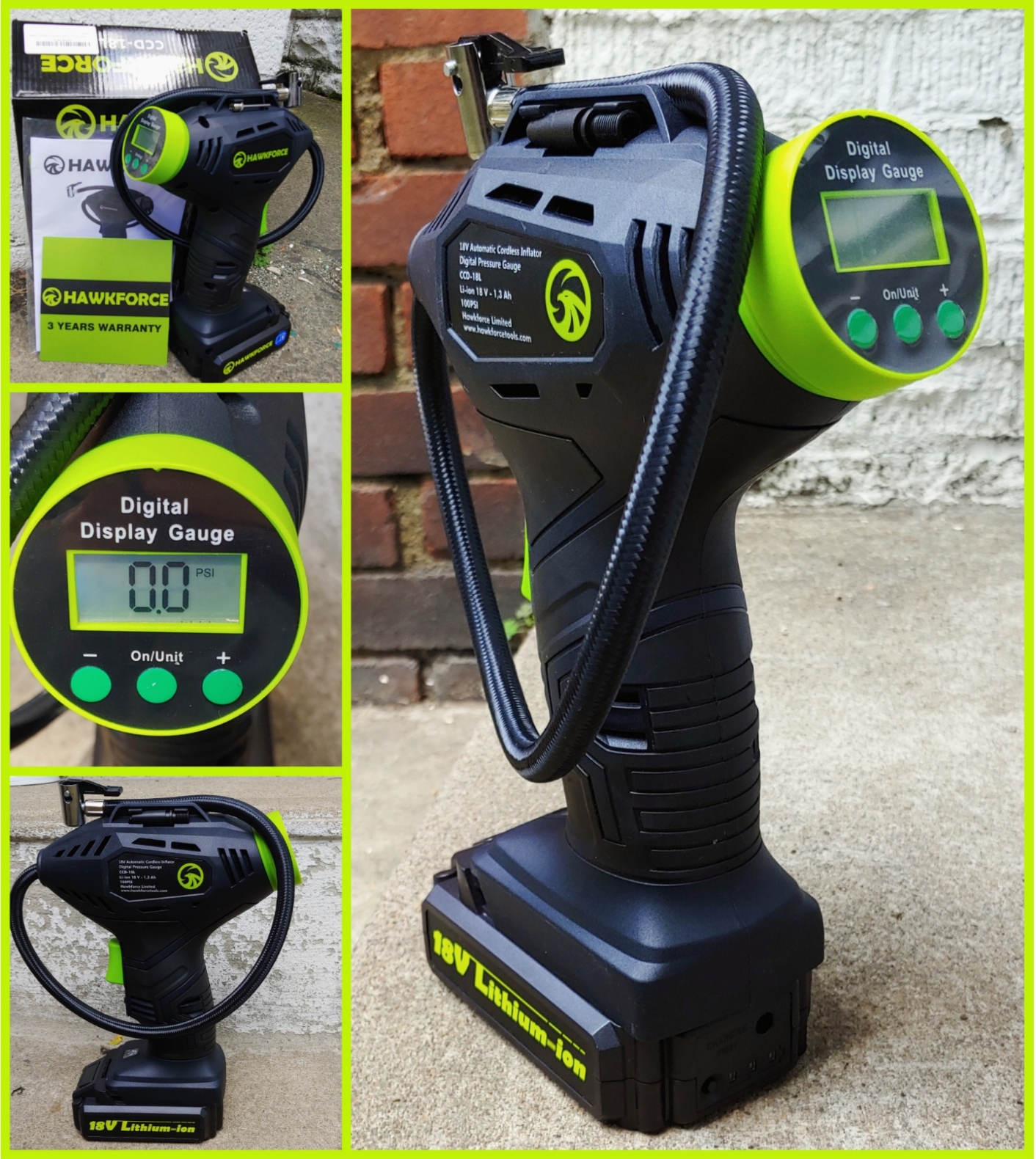 I have another Tire Inflator that's powered by the car's auxiliary outlet, but my for some reason anything I plug into it fits so snug that it gets stuck & pulls off the plug's metal contacts.. So I figured cordless might be the better option for me.
Such a great deal, & I love it! It works superbly. When I went to test the pump, all 4 tires were 5-10 pounds under, & one of the rear tires was down to 20 PSI, which is terrible for 35 PSI tires.
Those who are too busy to find the time to go check, & put air in their tires will appreciate the convenience of being able to do it at home.. for free.. without paying $1 for a measly 2 minute timer. This reason alone makes the Inflator well worth it for me.
Using the HawkForce Tire Inflator was much quieter & quicker than the pump at the gas station, taking approximately 2:30 to pump from 20 PSI to 35 PSI. Someone who is extremely impatient may want to get a pump with more power if you plan on using for truck tires.
Another simple, but important feature is the flawless accuracy of the pump's tire pressure gauge, which displays as soon as the hose connects to the tire. I used my own pressure gauge to check each tire before & after connecting the pump, & they both matched with the same results every single time. Believe it or not, incorrect pressure gauge readings are the most common complaint with other brands.
Everything about the HawkForce Pump is great, however, I do wish it had the option to lock the trigger while it's working; the momentary switch means you have to hold the trigger down in order for it to work.. & that's kind of annoying when you need a lot of air.
Overall, it's a nice portable pump that offers great convenience, & accuracy- & for this alone, I would without a doubt purchase this Tire Inflator again!