Wiley Approves!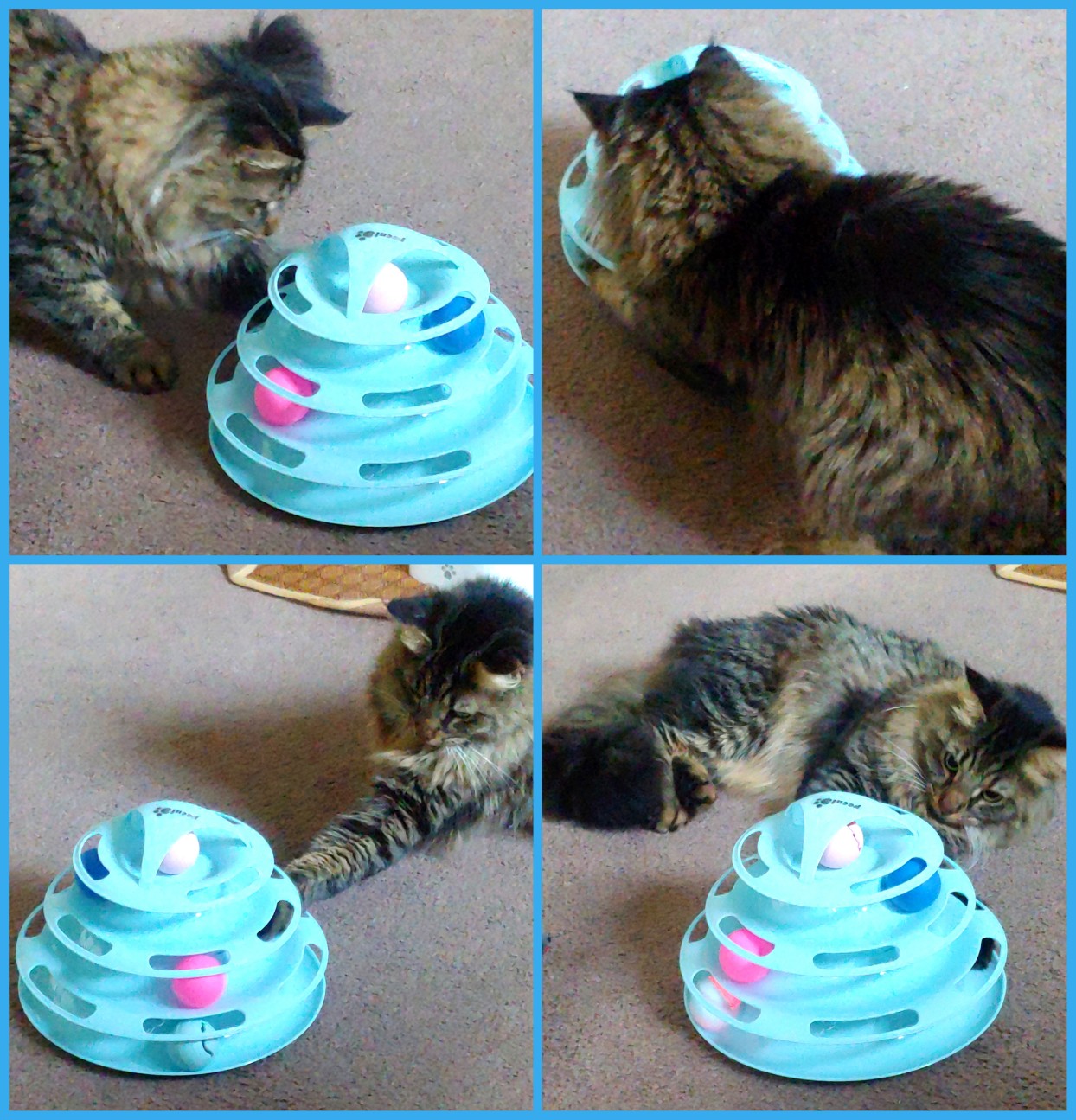 All of my cats love this toy, but Wiley is especially obsessed with it because he hasn't been able to defeat it!
We've had a 3-tier roller toy before, but Wiley got bored with it rather quickly because he was able to pop the balls out so easily.. I think he loves the challenge of this one, as he hasn't been able to get any of the balls out. However, I did have to remove the mouse spring attachment for my own sanity because they were just too aggressive with it & acting like wild animals & we can't have that!
The 4-Tier Orbit Roller Toy seems to be made with great quality & detail. It's also pretty sturdy & hasn't come apart no matter how CRAZY they get with it. Another thing that makes this Roller better than the last one is the rubber grips on the bottom of it– this is a GREAT feature that prevents the toy from sliding all over the place.
The Orbit Roller has been awesome for my cats, & they can be picky when it comes to toys, so I'm very happy they love it.