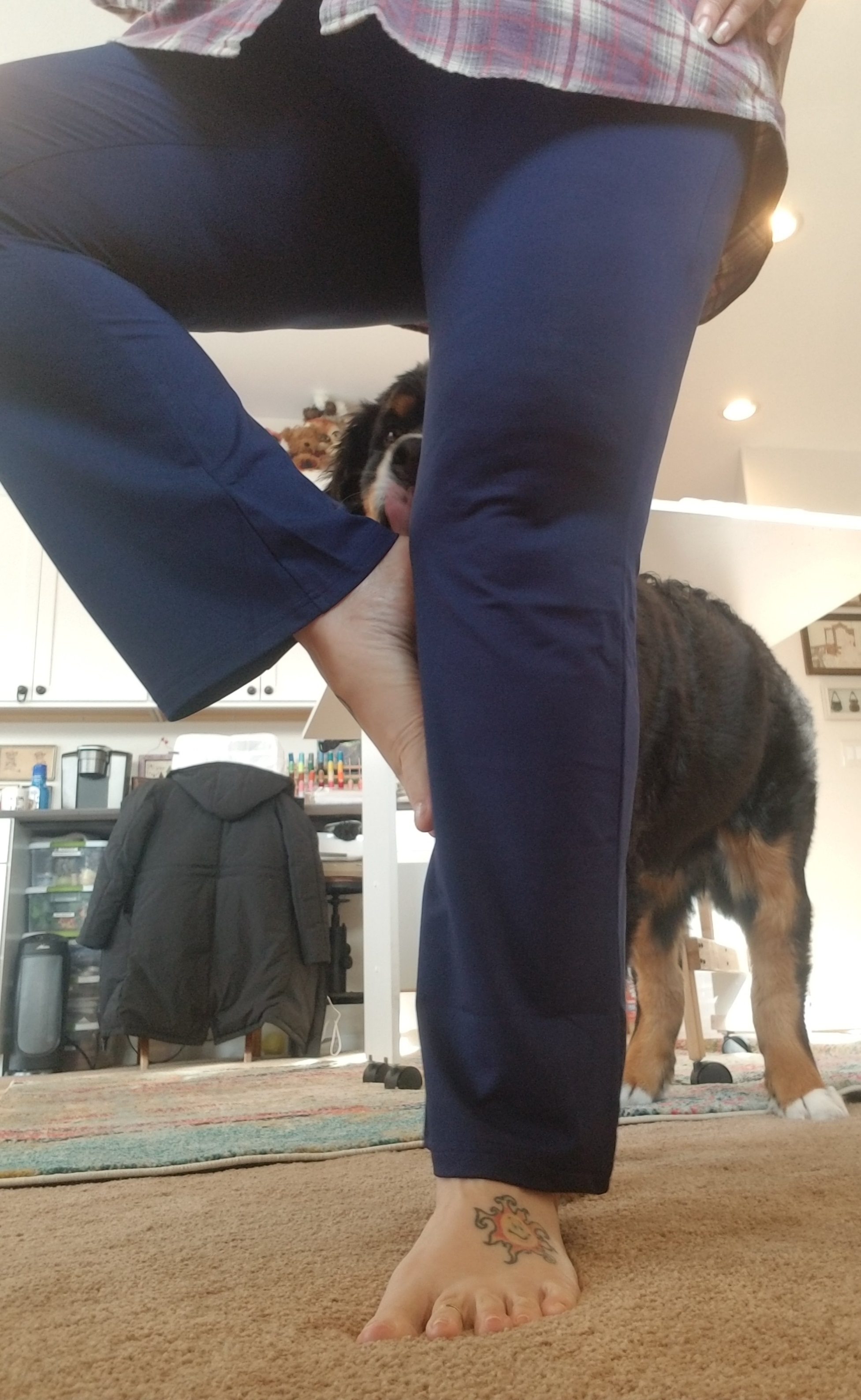 These pants are comfortable. They allow plenty of movement. These are not tight, they feel like comfy sweatpants. The 1" waistband stays put, the dog and I do our morning yoga and they waistband didn't roll on me.
The length of the pants is great for me, I'm 5'4" and these go to past my ankle bone. The bootleg isn't wide enough to hamper yoga moves.
The only draw back for me would be that the material is a little on the shiny side, however I working out so really does shiny matter? No.
Absolutely perfect for hot yoga because the do wick away moisture.
I'm very pleased with my purchase.