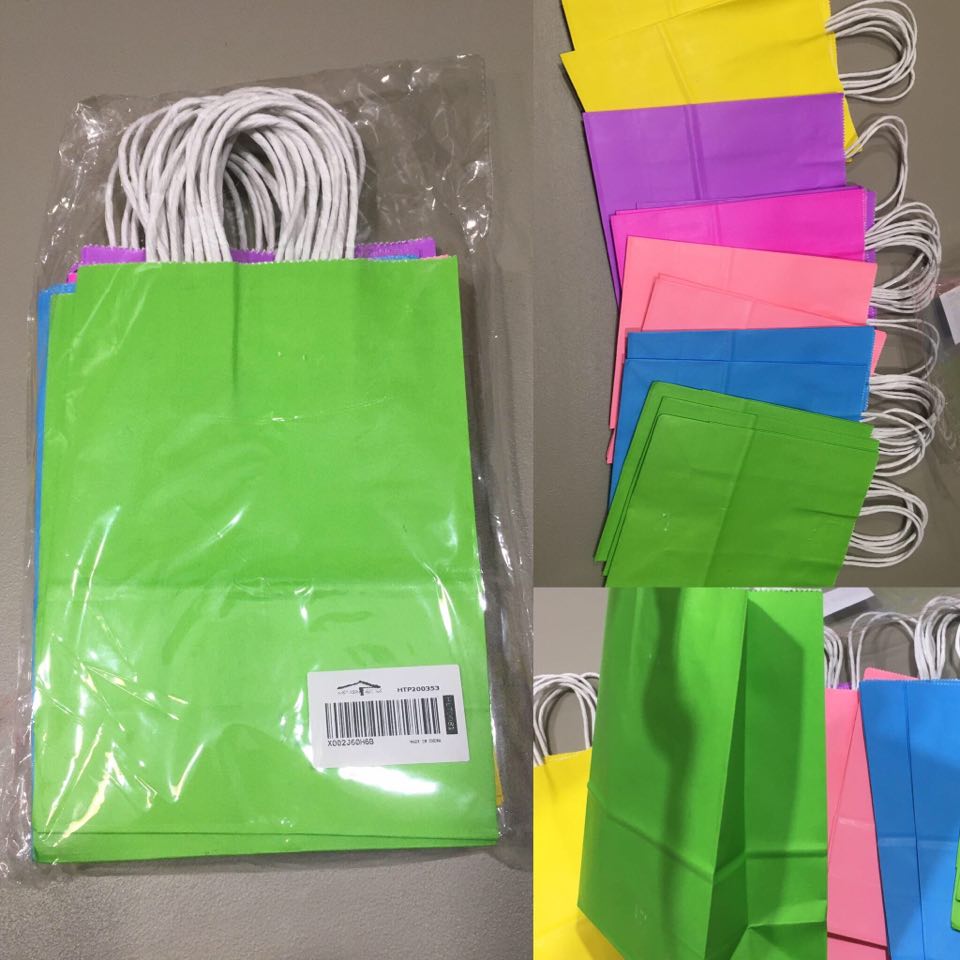 The LovesTown Colorful Gift Bags, 18 PCS Colored Paper Bags Rainbow Party Favor Bags Kraft Candy Bags with Handle for Birthday Wedding and Party Celebrations are super nice! They came packaged well. The colors are true to what the listing shows. The bags are good size. They are made of kraft paper and the handles a securely attached to each of the bags. These bags are perfect for small gifts. The bags are not shiny and do not have an odor which I appreciate.
These bags would be perfect for literally any occasion and because they are just paper, they can be customized in so many ways. Including paint, stickers, vinyl, stamps, bows, literally any way imaginable.
The listing is slightly conflicting for the colors but the picture shows them accurately. The description says: pink, yellow, green, red, purple and blue. But it come with green, blue, light pink, dark pink, purple, and yellow. This set does not come with red.
All in all, these are really nice little bags. They are made well, they are easy to use, they work great, and they are completely customizable and great for any and every occasion. I would absolutely recommend them!
https://www.amazon.com/dp/B08924RSFY