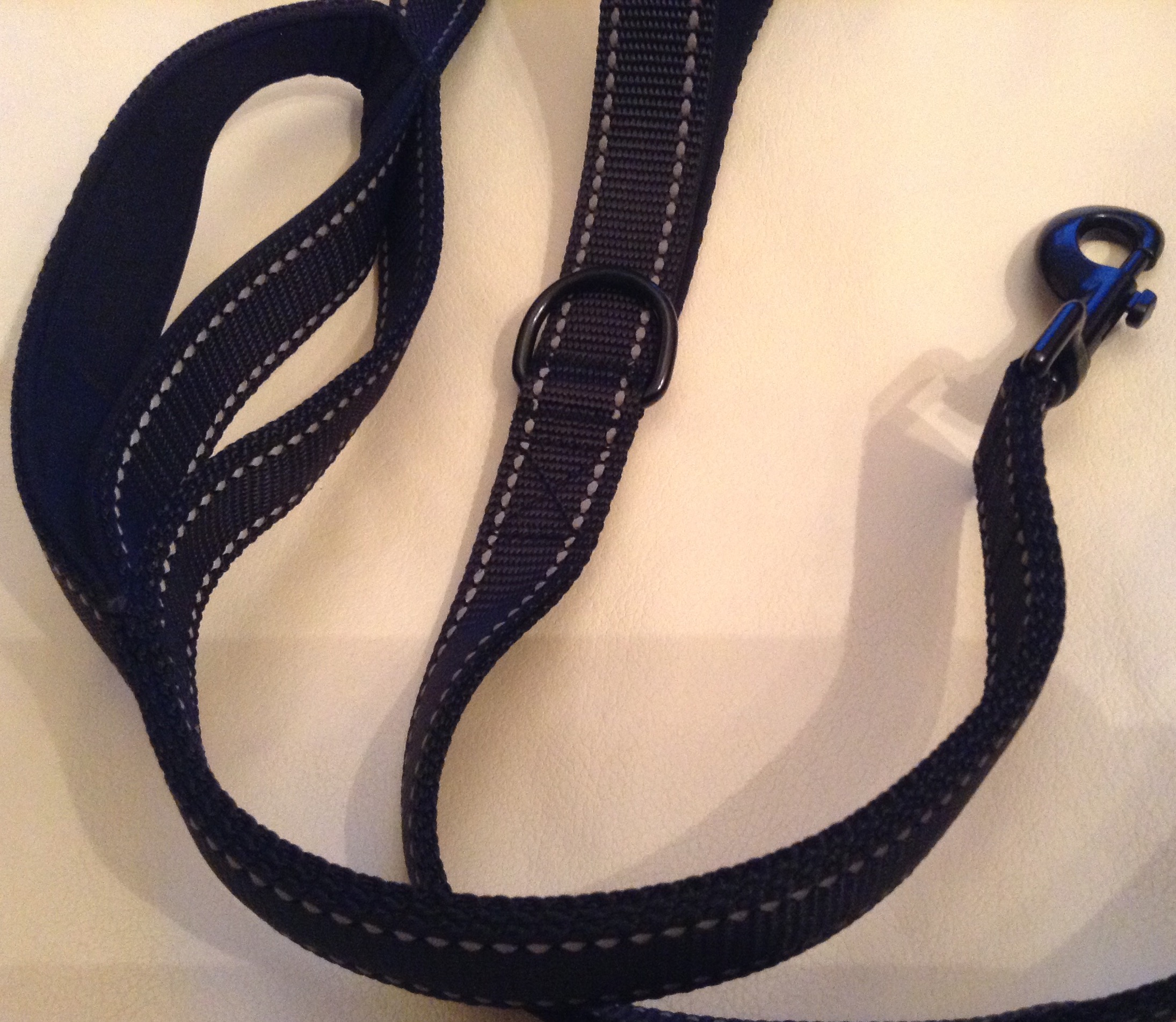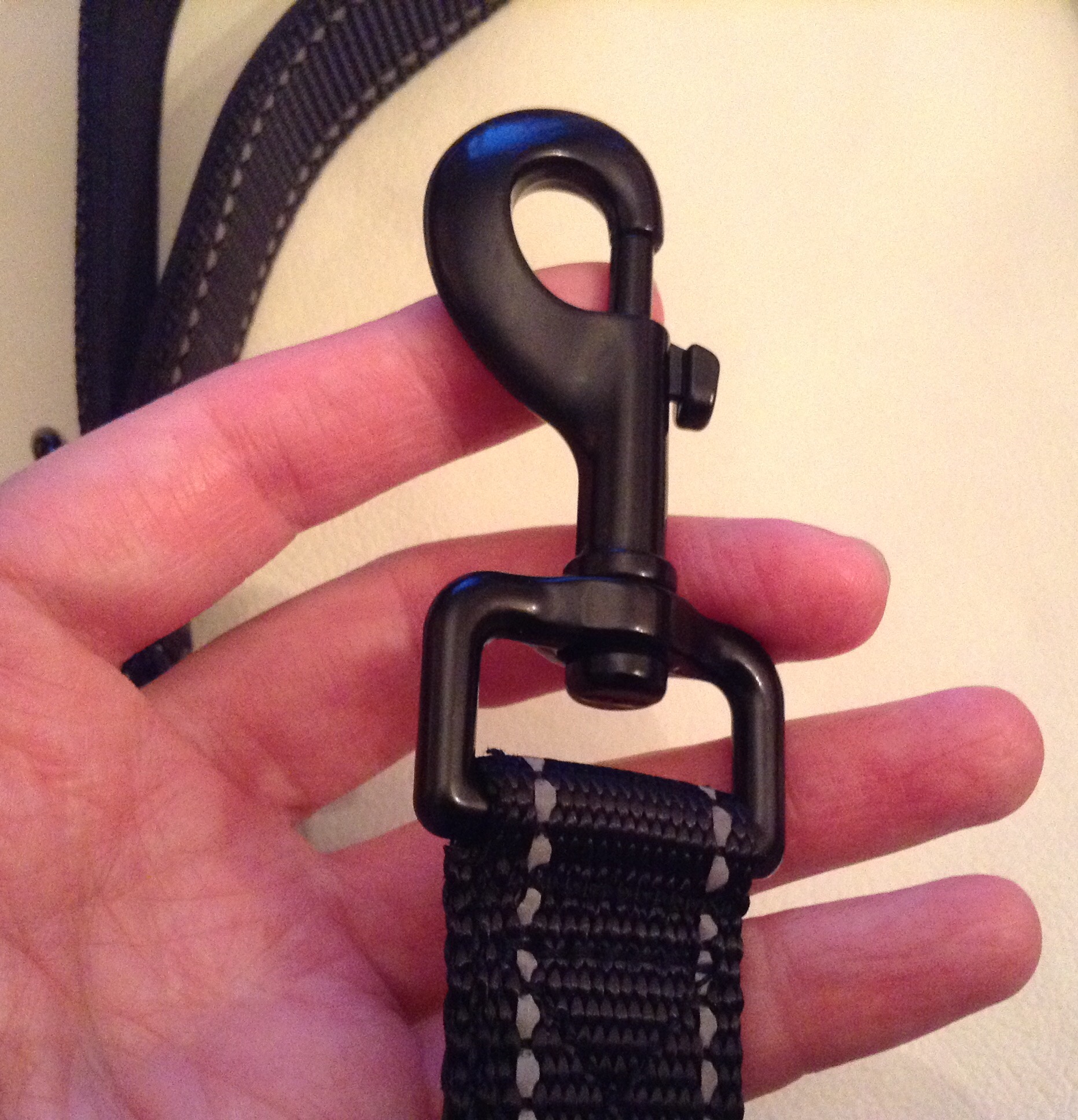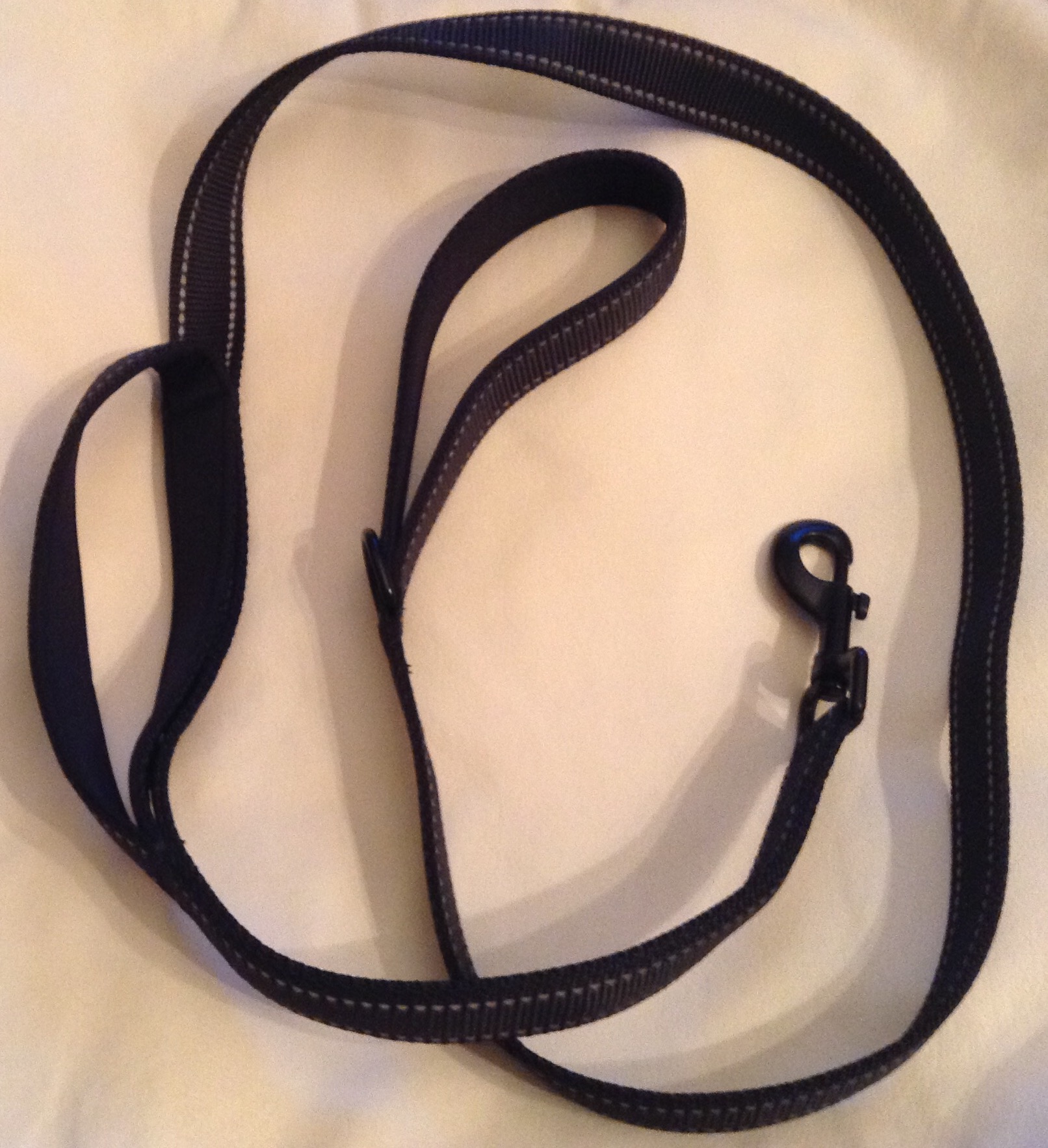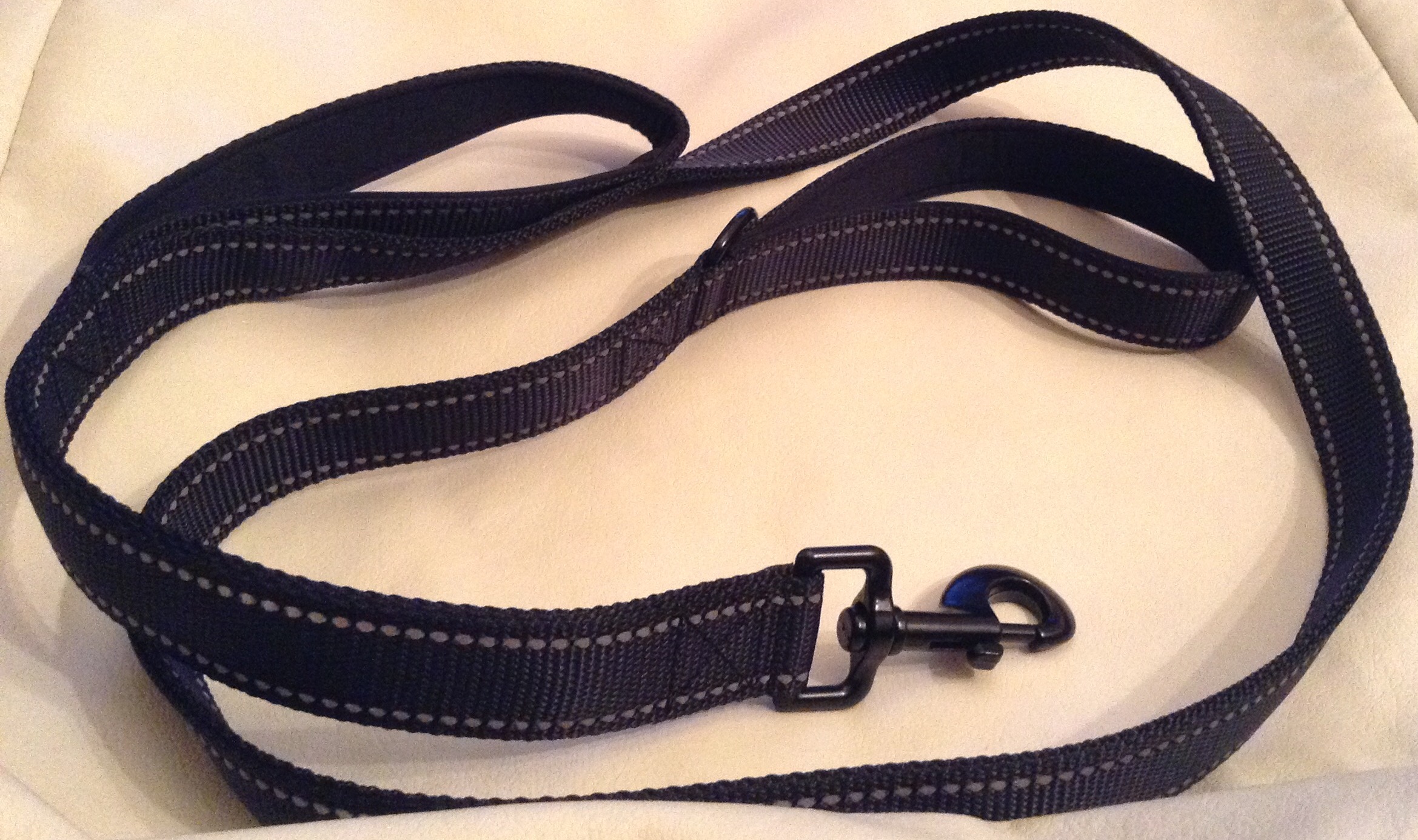 #RankBoosterReview #Sponsored by Top-Newest https://www.amazon.co.uk/dp/B07KM9V41D
I'm really pleased with this dog lead. It's 5 feet long and made from a very tough feeling nylon material, that's roughly 4 mm thick (the seller's advert suggests a thickness of only 2 mm but I believe that's inaccurate), by a good inch wide.
The lead has two rows of reflective stitching that run the whole length of the lead, including the two handles, and are clearly visible in the evenings when illuminated by headlights, etc.
The lead has a swivel mounted D-ring fitting with a spring-loaded shutter, for attachment to dog collars or harnesses. The D-ring is glossy black and very robustly fitted to the lead.
What I particularly like about this dog lead are the two separate handles, one at the end of the lead in the usual position, and the other about 8 inches away from the D-ring for close control of your pet, which is very useful if your dog is one of the more bouncy breeds that likes greeting people by bounding upwards, for example Boxers and Wheaten Terriers. It also comes in handy to have a 2nd handle much closer to the collar/harness for dog training and ring-craft classes, etc.
The two handles are generously sized and lined with neoprene, which is very comfortable to grip, and helps to reduce pressure on your hand if your dog is relatively untrained and prone to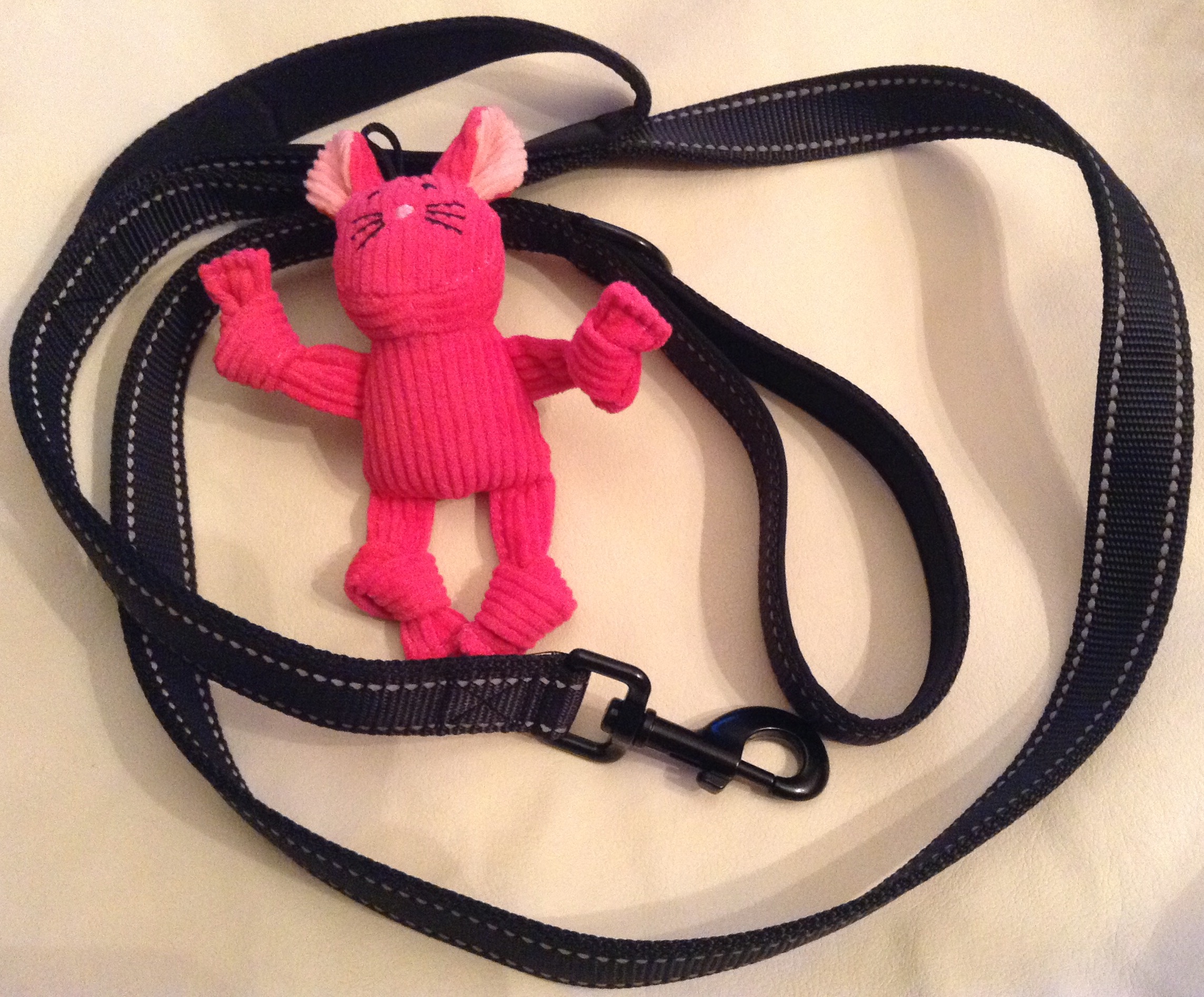 tugging on the lead. Suffice it to say, I'm delighted with this product.