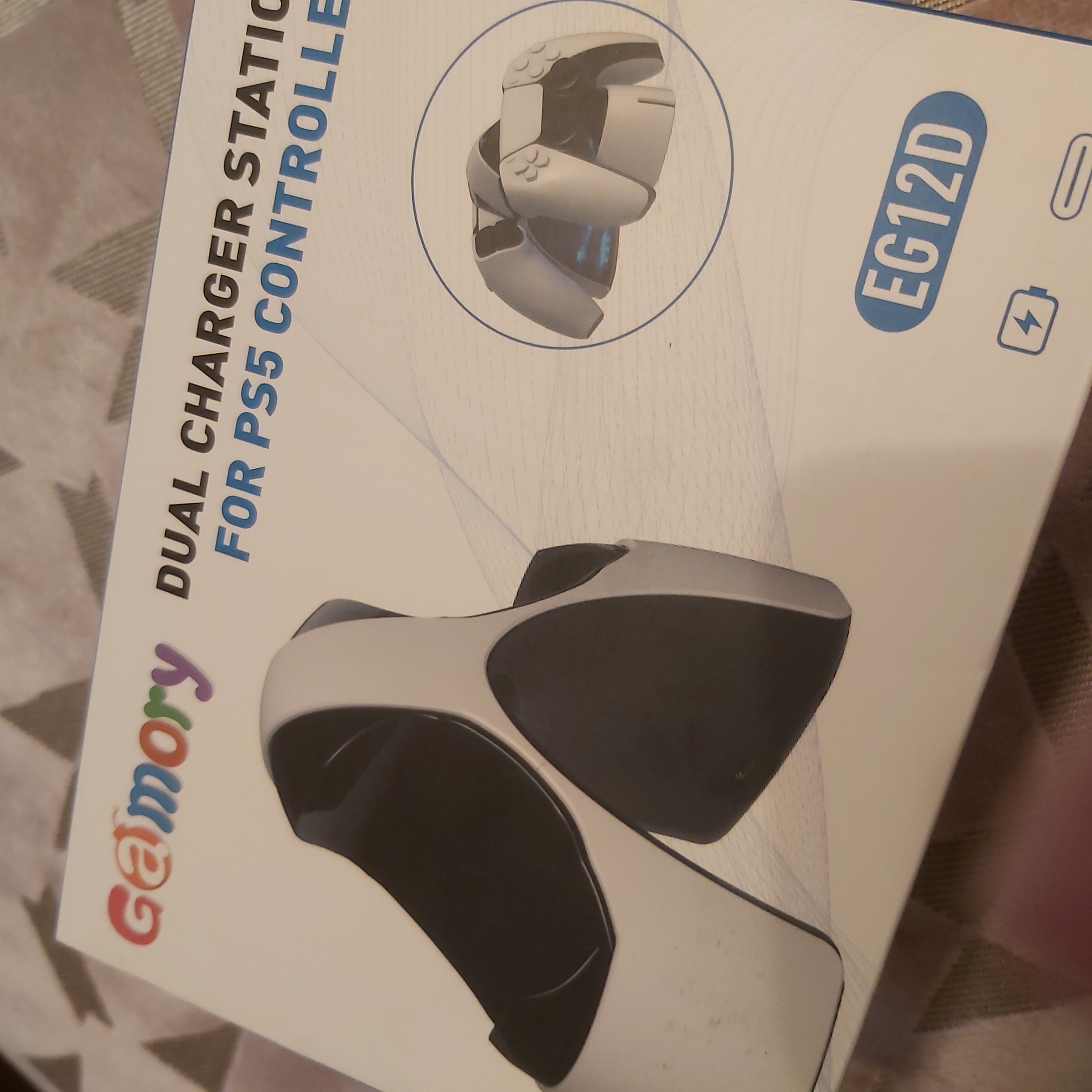 The Gamory PS5 charging dock station arrived very quickly despite being in the centre of the Christmas period. I ordered it on the 29th of December and it was at my door early the following day. The station was packaged well for its transit to me and upon opening the plain cardboard I was pleasantly surprised to find that the item itself came in a well designed branded product box unlike cheaper items of this nature on the market ( please see uploaded photo )
The charger itself is very sleek and of a modern design. I love the fact that the colours match the actual ps5 system perfectly so it doesnt look out of place when displayed next to the console itself.
Before I had the chance to test the item , I received an email from the manufacturer explaining that there had been some technical glitches and that the station should be updated to rectify this matter. I therefore decided to follow the included instructions before trying the item . The process was very straight forward and it just meant that I needed to connect the station to my pc/ laptop via the included cable and click the update button. As the software was updated to the latest version before even docking a controller, I didnt encounter any of the problems . I encourage any purchaser to do the same thing when the item is initially received straight out of the box.
Once a controller is placed carefully onto the docker, straight away a coloured LED light indicates the progress. A red light means that the controller is charging and it turns to blue when it is fully charged and ready for usage. A lot of safety measures are also in place for peace of mind with the manufacturers covering all bases including :
* Over current protection
* Over heating protection
* Short circuit protection
* and over voltage protection
I personally believe that this is an essential accessory for a ps5 owner and would make a great gift for anybody who has received the console as a gift for Christmas. Big thumbs up from me