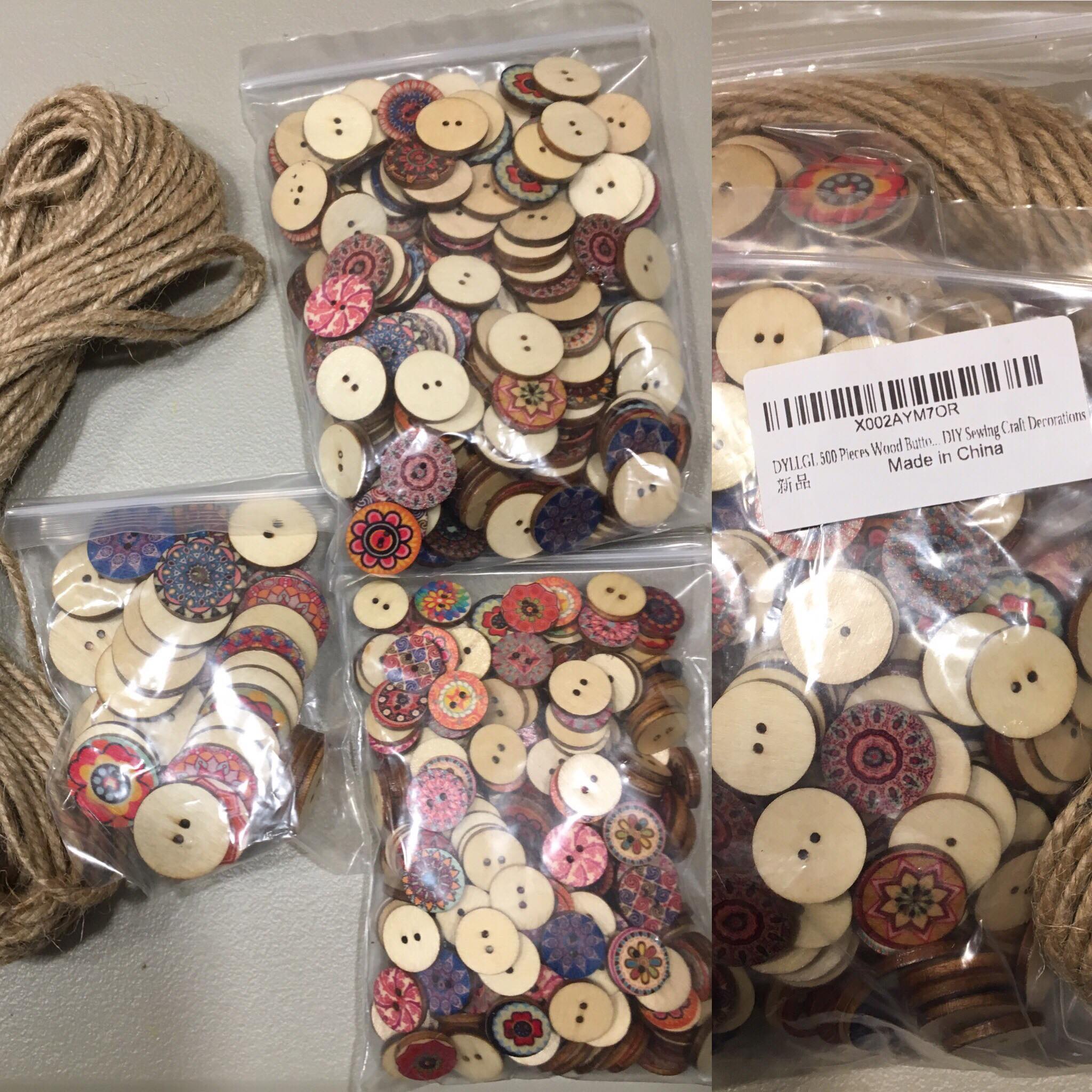 The DYLLGL 500 Piece Wood Button set is nice. My first impression was that they are made well and the colors and patterns are nice. As far as printed buttons go, the colors are vibrant just as the listing depicts. The finish on the buttons are smooth and slightly glossy. They look finished around the edges too and they are overall a nice shape. The only issue I see with any of them is that the printed design on several are off center. They can still be used but the longer you look the more off centered printed ones you see.
I love that this set comes with three different sizes. Additionally, I also love the variety! There are so many different printed designs. There really are a lot of buttons but this set could use some more of the largest size.
It comes with decorative rope that is definitely jute and not linen like the listing suggests.
Overall this is a really nice set of buttons. The buttons are a nice shape, comes in three different sizes, smooth, the printing is vibrant but slight off center on some, and they would be great for crafts of all kind. I would recommend them.
#RankBoosterReview #Sponsored #DYLLGL
https://www.amazon.com/dp/B07X9Q6C87