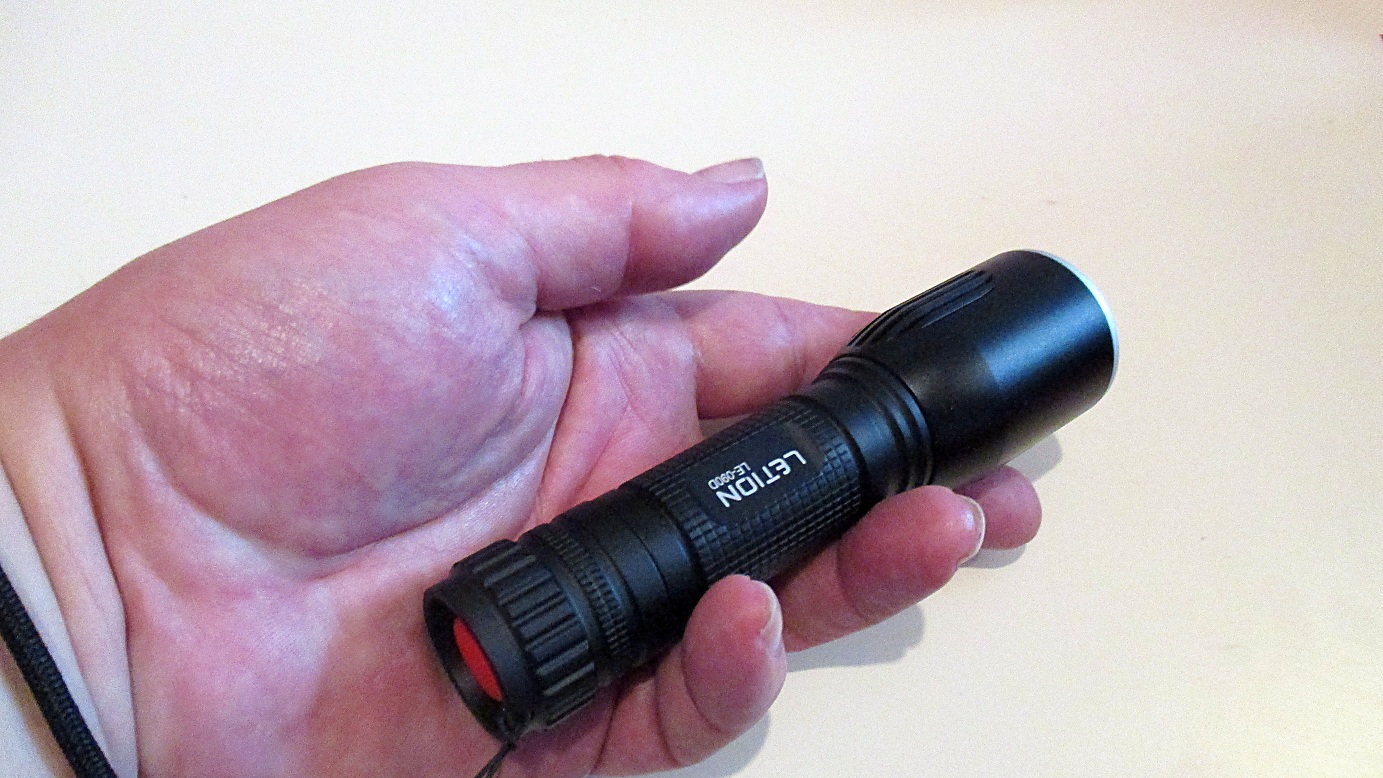 This is a premium small torch made from aluminium and capable of giving a brilliance of 1200 Lumens on the highest setting by using a large LED chip behind a convex lens.
This Letion torch comes in a good quality and well packed box and the torch is fitted with a wrist strap along with:-
1 x Type 18650 rechargeable battery with a 2200mAh capacitiy
1 x USB powered battery charging unit
1 x User manual
It must be stated that the battery charging unit needs an external charging source as no mains adaptor comes with it. Insead you plug the unit into any device with a USB port such a USB mains adaptor plug, compatible phone charger, power bank, laptop etc.
This torch has the ability to "zoom" it's light coverage from a wide area to just a smaller area by pulling the lens assembly out from the torch body thereby increasing the gap between the LED and the lens. Pushing the lens assembly back into the body returns it to the normal beam. The Torch also has 5 lighting modes, high beam, medium beam, low beam, strobe & SOS all operated by the on/off button at the base of the torch's body. Overall I think this torch made from aluminium with water resistance and drop tested is a well made rugged little torch useful on all sorts of instances.
For more information on this LETION Mini Rechargeable 1200 Lumens LED Torch, including where it can be bought and it's current price, please follow the link below :-
https://amazon.co.uk/gp/product/B08D9JX8HB

#RankBoosterReview #Sponsered #LETION