My cat gets bored fast with his old toys therefore I thought of treating him to a new one. This interactive toy is in the shape of a gun and comes with two auxiliary items, a feather, and a ball.
The toy is made of ABS plastic material with a soft and flexible rod, to which the feather or the ball are attached at its end.
It is also an easy-to-use toy, simple but fun. When the trigger of the gun is pressed, the rod is immediately projected outside the gun.
When the trigger is released, the rod with its auxiliary gets back into the gun.
The element of surprise when the feather or ball reaches out of the gun makes it a fun game for cats. They get surprised and start playing with the feather, which is my cat's favourite, or the ball.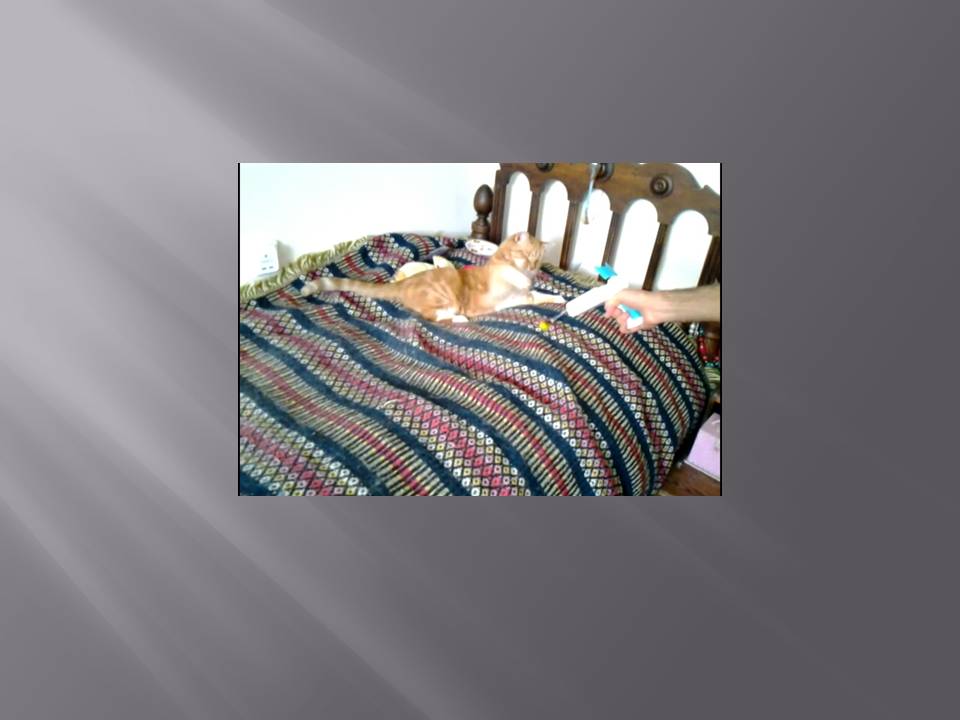 This toy helps owners and cats bond and play together to keep cats healthy and active and to release boredom and anxiety.
(https://www.facebook.com/watch/?v=557847135574674)