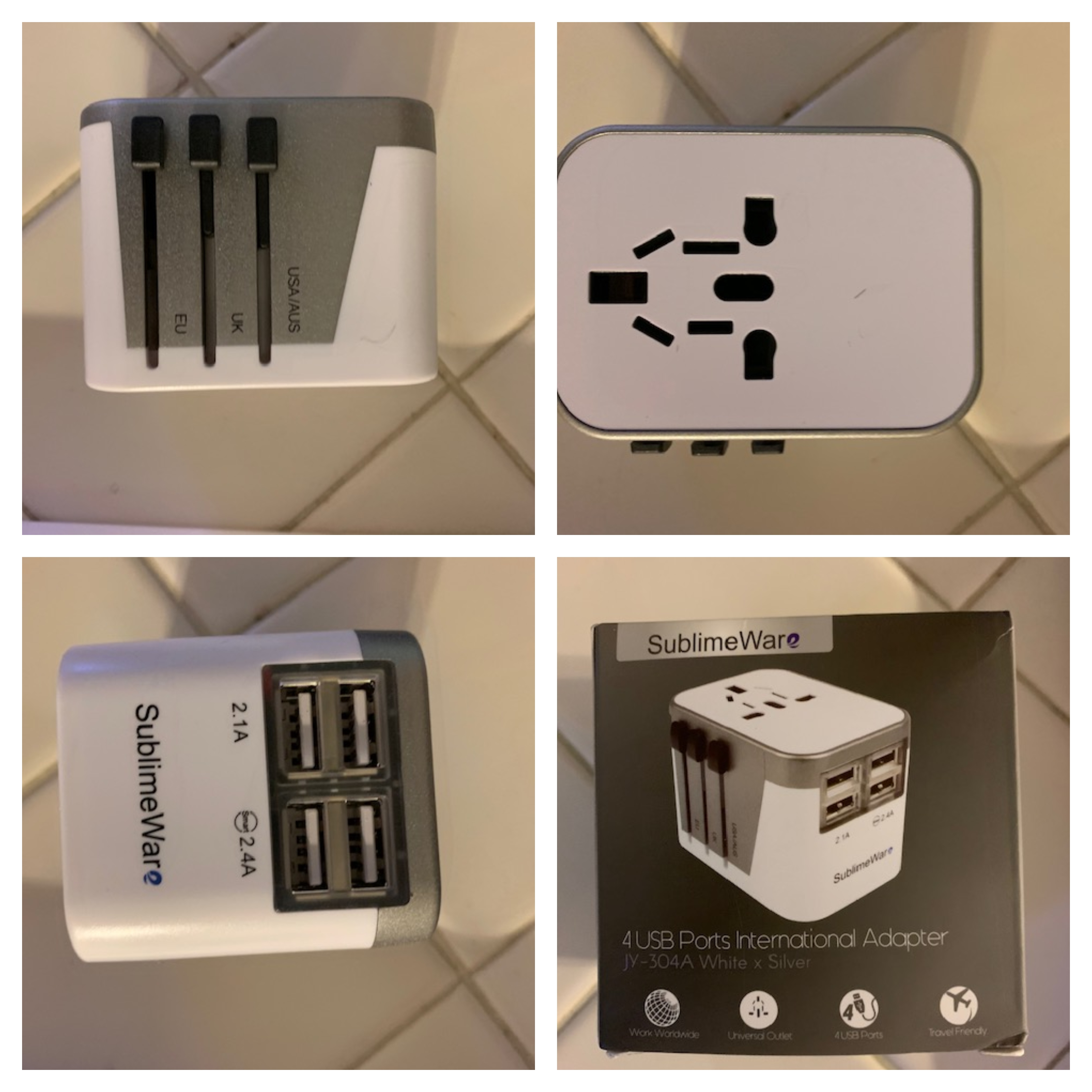 I love to travel intentionally. It really helps that my mother-in-law is from the UK, so we always have a ton of her friends to hang with and at times get a free bed to sleep in. One of the biggest hassles when traveling overseas is making sure to pack the stupid power adapters that you need to carry, plus the convertors. It is a real pain but a necessary one in order to keep all your devices charged and useable.
I saw this Multi-Country Adapter and just knew it would be awesome, because not only is it an all in one device, but also has FOUR USB plugs at the bottom, which eliminates the need to carry around a lot of stupid USB power cords. Here are some great features of this device.
- This universal power adaptor to 150+ countries including US, UK, EU, China, and more.
- Charges up to four devices via USB
- Really easy to swap between outlets with the labels and pin mechanism
One thing to note that this is NOT a converter between voltages. Be careful and check your devices when you plug into this if you are not sure if it supports dual voltages.
This is a great device and I even got another one, so I don't have to share with my wife! I highly recommend getting one of these if you ever travel internationally.
#RankBoosterReview #Sponsored #PowerPlug #international #power #usb #sublimeware