The professional hairdressing set arrived very quickly. I ordered the item on the Wednesday and it was delivered to my door the following morning.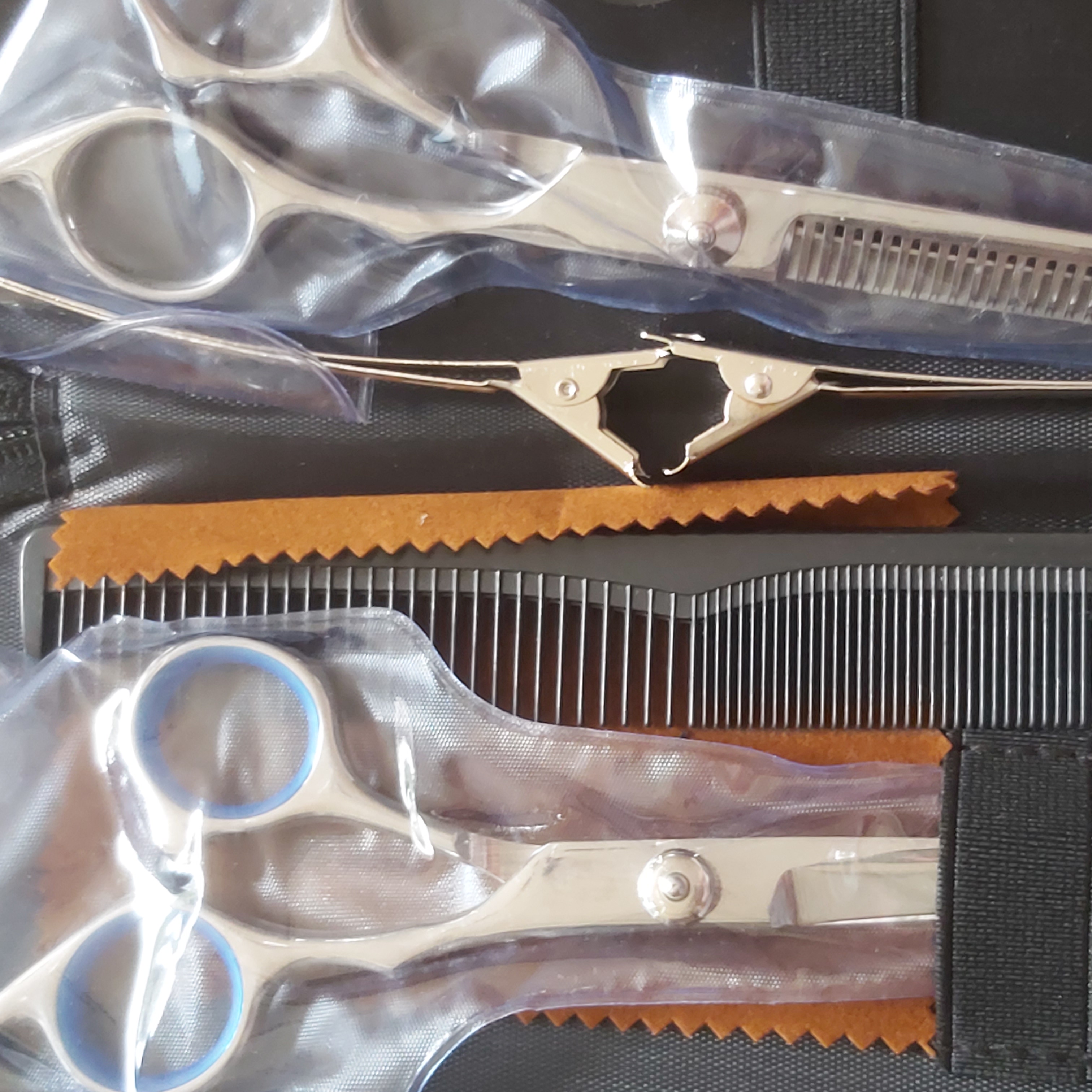 I love the fact that the scissors and other accessories come within a protective wallet. Although the listing states that the wallet is leather I must note that the case feels quite cheap and in my opinion more of a PVC ( but I may be wrong )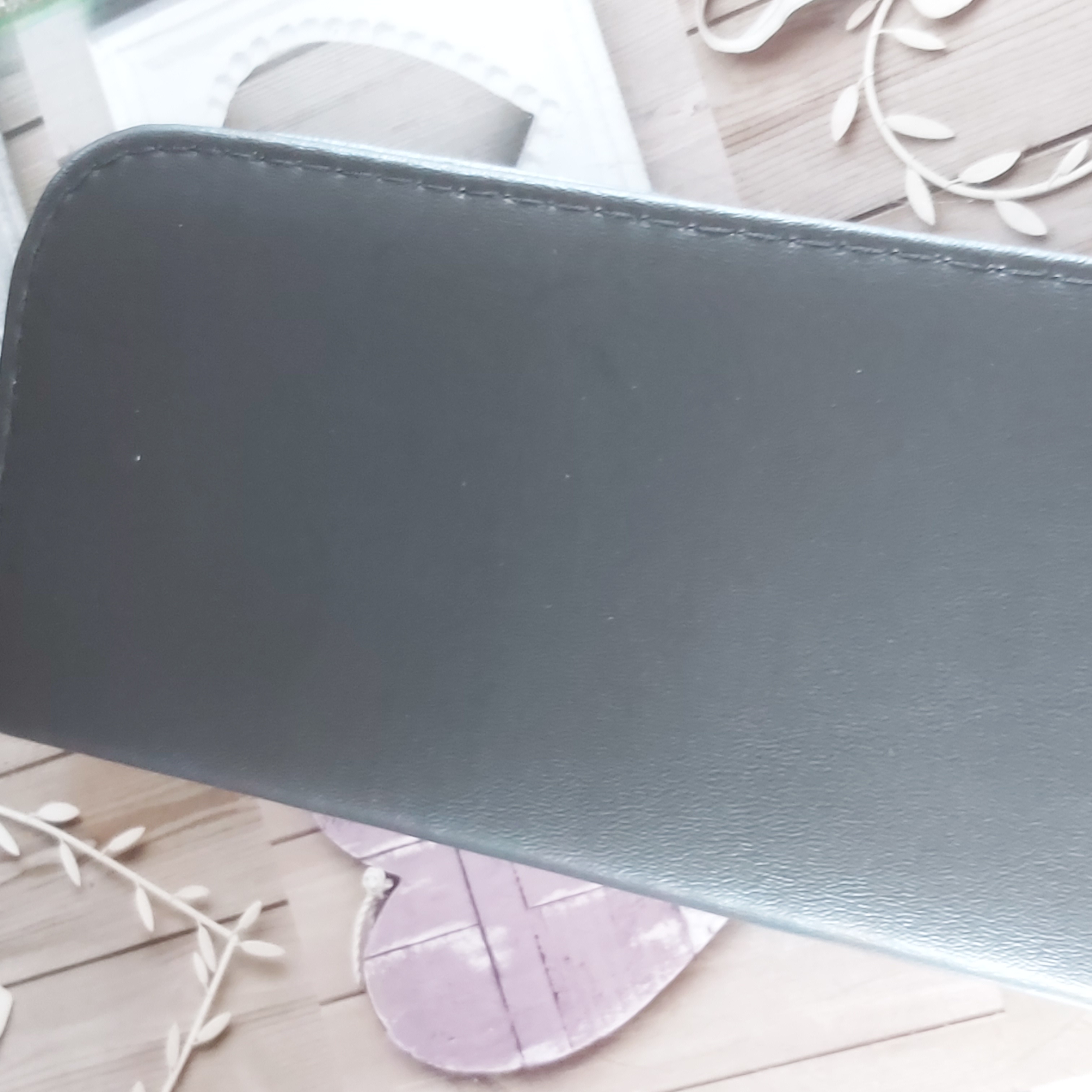 Upon removing the scissors I was pleasantly surprised as to just how much weight are behind them. I have ordered hairdressing scissors at a similar price previously and they have felt very light and not as durable. Considering that this is purchased as a complete set I was shocked as to just how great it is in terms of value for money.
Due to these unprecedented times of Covid 19 lockdowns, I am sure i am not alone in saying that I have resorted more to quick hair fixes at home for myself and my family. So presently i find a good pair of cutting scissors as being an essential household item. Previously other sets i have purchased in the past have been very blunt and pull hair rather than cut. These are sharp enough to do a good job and are very nicely balanced. The handle thumb holes feel very comfortable when gripping and are an ideal size ( Not too big as in some designs)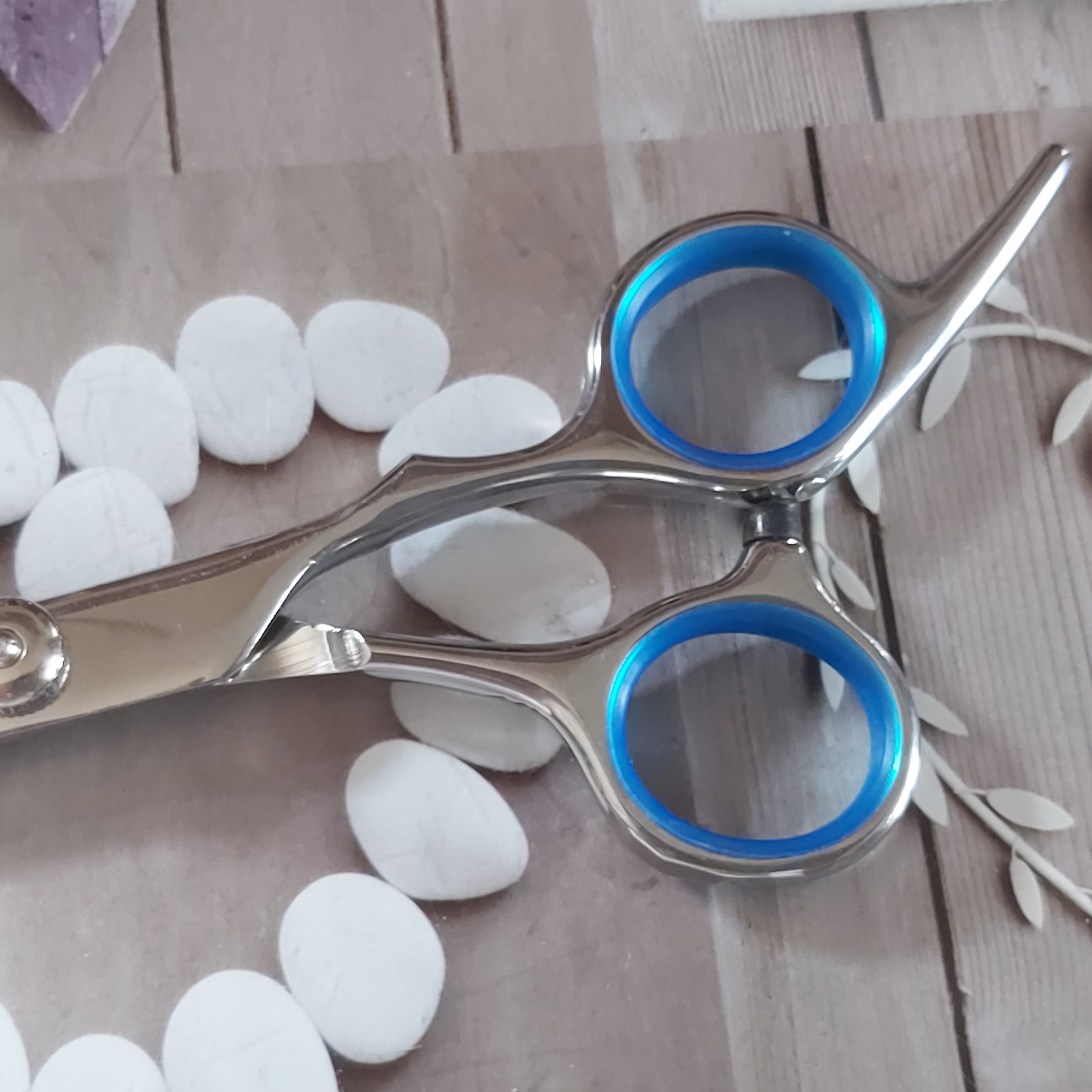 It must be remembered though that the scissors should just be used for hairdressing and not for cutting card or paper as this blunts the blade .
Along with the scissors come a whole range of other handy accessories such as a thinning blade (which is ideal for thinning your fringe very simply) , parting clips which are versatile and can be even used when straightening your hair, along with a comb and cleaning cloth.
Overall it is a great set and is superb value for money. My only con is that I wish the case looked a little more premium as it gives a poor initial impression of the product when in reflection the scissors themselves are of premium quality. The case somewhat let's the kit itself down in my opinion, but as they say a book should never be judged by its cover.