You get 24 of these super colorful reusable food-grade silicone liners. They can be used over and over again. It works perfectly with any standard muffin pan. You can easily make cupcakes, cheesecakes, brownies, muffins, corn muffins, anything! It's a great alternative to disposable paper baking cups.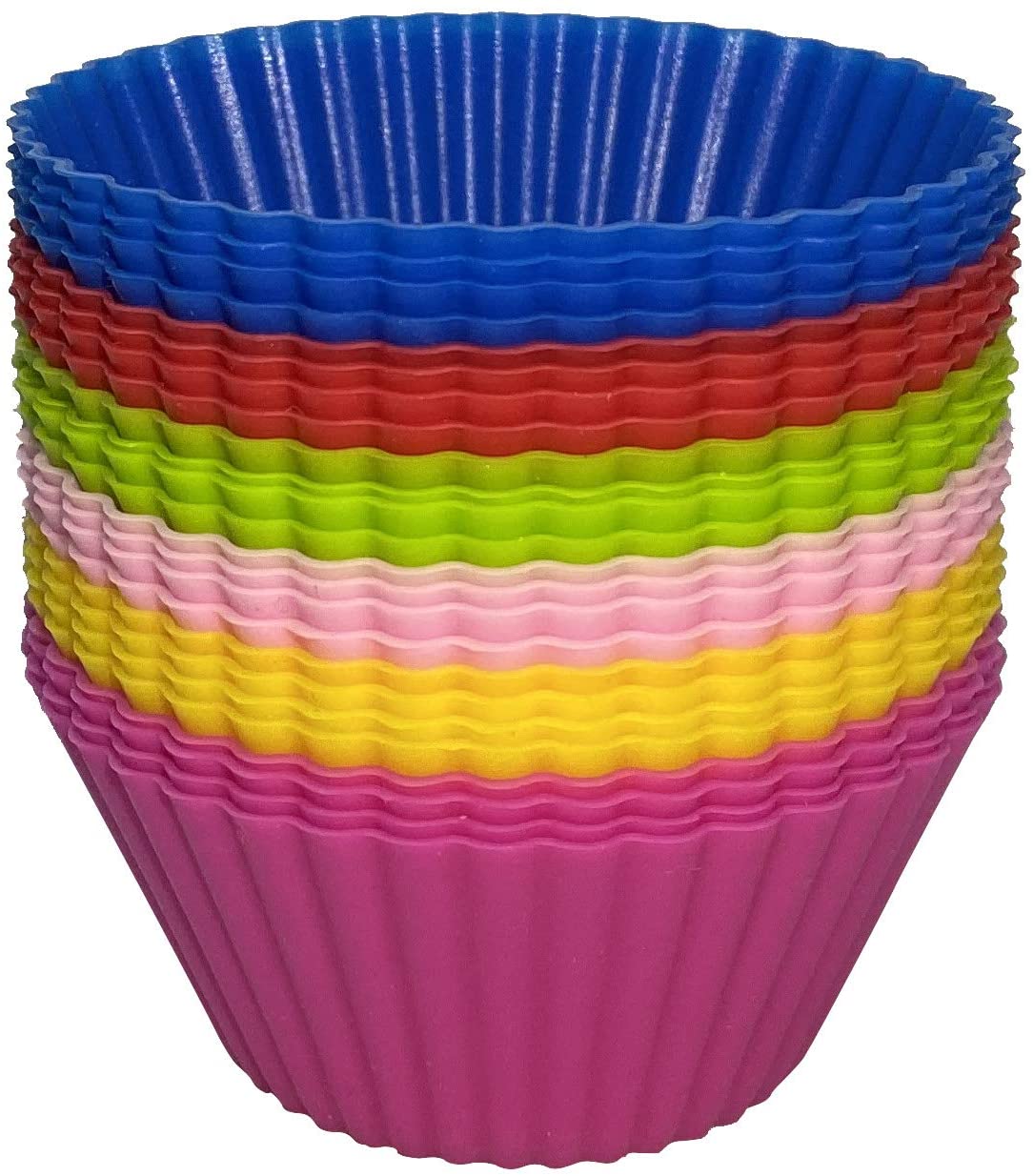 Reusable Silicone Cupcake Baking Cups,Weagood Non-stick Muffin Cupcake Liners Silicone Baking Molds Pack of 24
· 1.Colorful 24 packs reusable baking cups;Including 4 of each color---blue,red,green,pink,yellow and rose red.Make cupcakes,muffins,cheesecakes etc. with colorful design.
· 2.Made of food-grade silicone,this cupcake liners is versatile, flexible,non-stick,it's ideal for baking, muffins,cupcakes,cheesecakes,snack, and it can also be used as a container to separate various food items in your bento boxes for lunch for your workdays.
· 3.Eco-friendly and cost-saving.Compared with disposable paper cups,this is a cupcake liners is an alternative one that is reusable,eco-friendly, and cost-saving,it works perfectly with any standard muffin pan.
· 4.Wide use;under temperture -104-445 degrees F,this reusable silicone cupcake baking cups works perfectly and safely in Freezers, Microwaves, Ovens etc. And it's dishwasher-safe for quick cleanup.
· 5.Measures 7cm(2.76 inches) opening,4.5cm bottom(1.77 inches) and 3.5cm(1.38 inches) high.
https://www.amazon.com/dp/B081ZPZ3KR