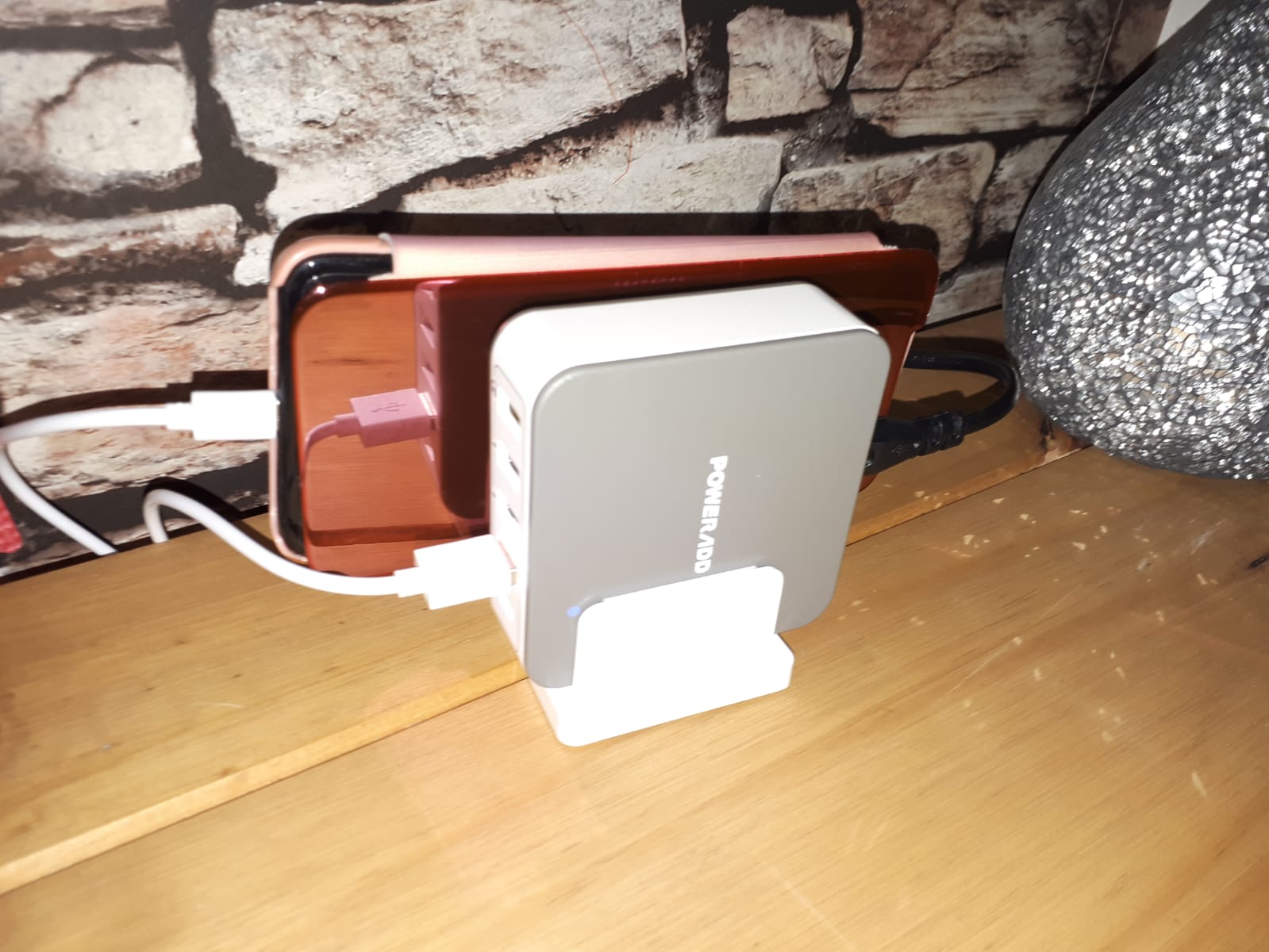 So excited with this product as I've been wanting one for a while.
There's never enough sockets to charge all our devices at the same time, until I got this!
Brilliant quailty and it comes with a stand for the power box to sit in and multiple devices!
Looks very modern and neat.
Works perfectly and does exactly what its meant to do.
Saves arguing over free sockets too!
Would definitely recommend to anyone who needs/wants one.