I just got this earphone a few days back and I have expected there is nothing special about this earphone it's just worth the $1 which I paid, I don't understand what this seller wanna do by setting so high price tag for a cheap product. Anyways since am here let's review it.
First, thing first, what I noticed was the packing for this hefty price earphone, everyone would expect a sturdy box pack when they pay over 100 bucks for in-ear earphone. Well, that's not gonna be here as this high priced earphone comes in a little plastic bag with one tie around. there is no technical info or specification on that bag for this earphone. it's very clear by looking at that it just a very cheaply made earphone.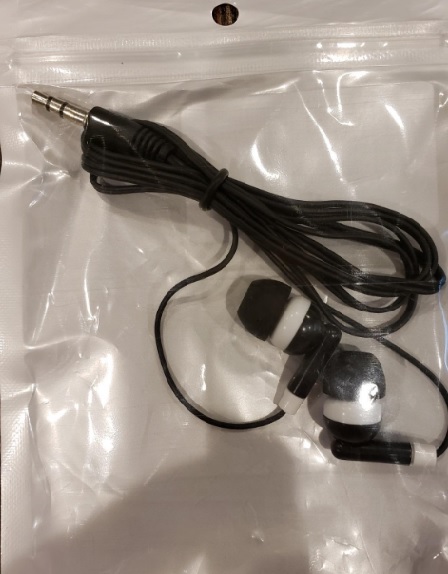 Now comes to built quality there nothing much to say here as they are made of plastic and very fragile. One can expect it too last no more than a few months as there connecting wire is so thin and poorly made.
Secondly the Sound quality : as you pretty much know about it now that I cant not expect higher end sound from this cheaply made pair. they sound like the crap and the sound profie is so flat there is no high or lows. Bass is not that punchy and when turn up the volume it gives tickling sound little bit
The in ear cmfort of this earphone is not that bad though.
here is all info from the seller itself which I totally disagree"
High performance sound quality with super dynamic deep bass high resolution treble & crisp powerful sound, bring you the perfect audio enjoyment. Fashionable texture makes the ear shells more stylish and nice-looking. Connected with an undetachable cable in premium TPE material, guarantees long-term durability. Lightweight in-ear earphones will greatly reduce the noise outside, a must-have when you are reading, listening to music or just staying alone. These ear buds compatible with all 3.5mm plug devices for optimum performance, such as MP3, Tablet PC, cell phones and laptops etc. We provide a worry-free 12-month warranty and 24/7 customer service
overall its a piece of junk for $109 . its only worth $1