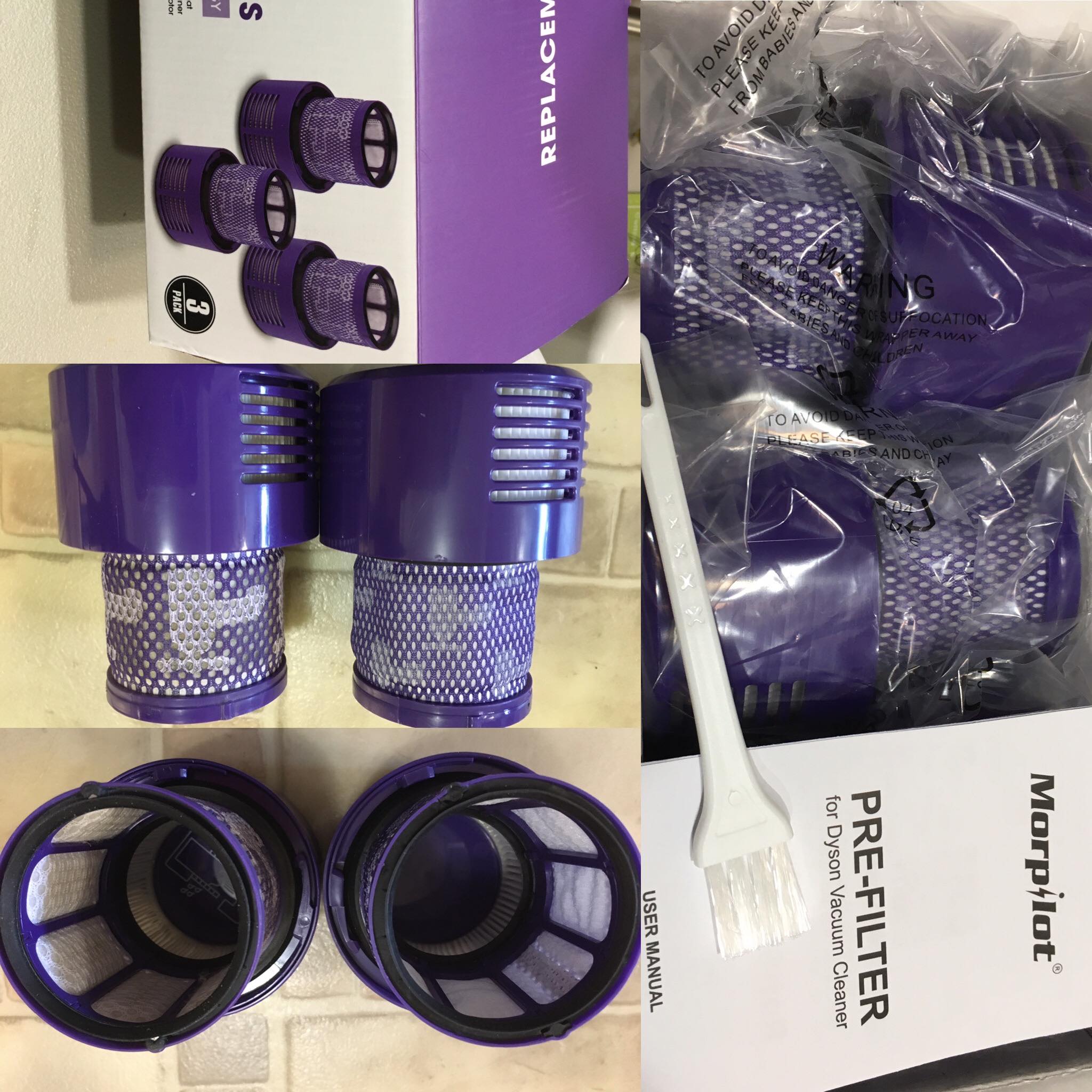 The Keenstone Vacuum Filter Replacement Part Compatible with Dyson V10 Cyclone Series, SV12. V10 Absolute, V10 Animal, V10 Total Clean, SV12, Replace Dyson Part No. 969082-01, 3-Pack seem to be nice.
They arrived really nicely individually wrapped in the package. The filter replacements are almost identical to my original Dyson filter. There seem to be three main differences that I've noticed. First, the graphic is different; not a big deal to me. Second, the fit is way snugger on the replacement part compared to the Dyson original part. Third, there seems to be a seam in the pre-filter part as well as there seems to be less padding. I don't really see any of that being a huge issue as far as functionality go. This is a really great deal for replacement parts compared to the $30 Dyson replacement in which you only receive one.
That all being said my vacuum accepts and functions well using the replacement filter. This filter is just as easy to use, wash, and dry compared to the original.
All in all, this seems to be a very comparable replacement filter. It's compatible with my Dyson V10 Absolute and it seems to work well. I would recommend it.