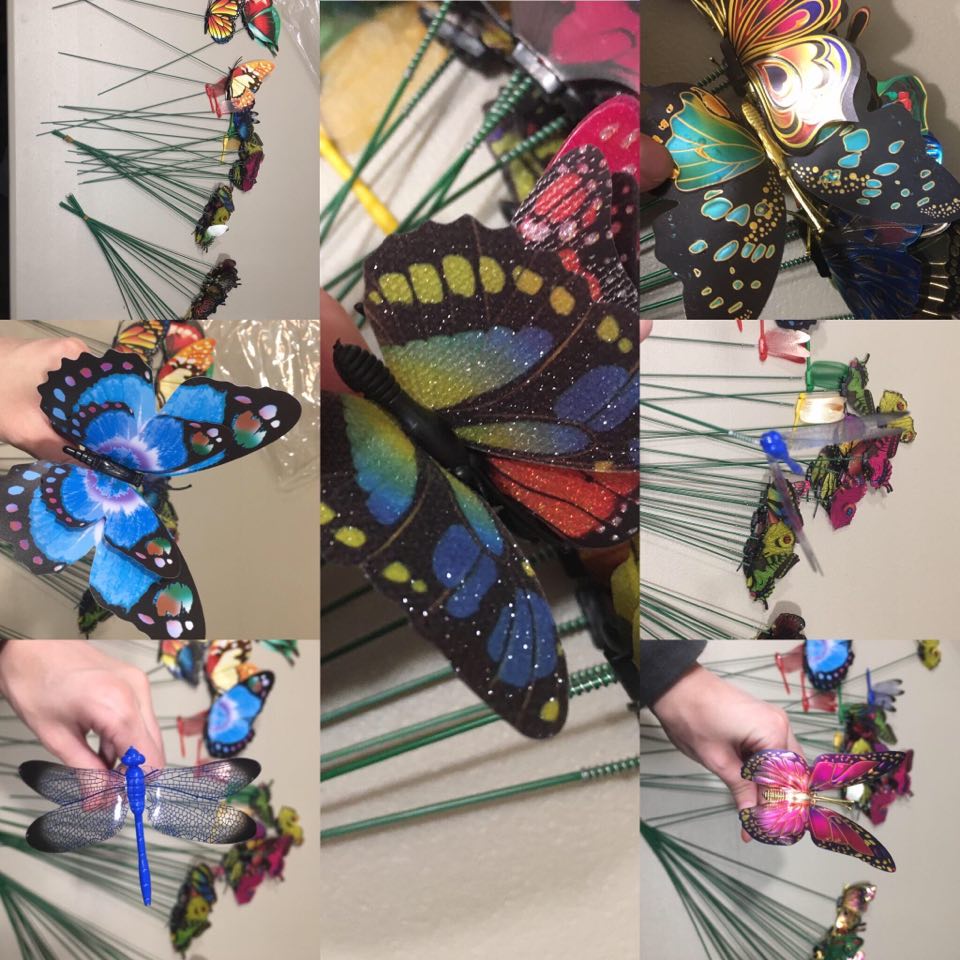 The VGOODALL 50 PCS Butterfly Stakes and Dragonfly Stakes 11.75 inch Garden Ornaments Stakes, Waterproof Butterfly Garden Decorations for Indoor,Outdoor Yard, Patio Plant Pot, Christmas Decoration are so cute! There are so many different types, colors, textures, and variations with this 50 pack of stakes. The stakes are wire that could easily bend if they are going into hard dirt so I would suggest looser soil. The butterflies are just beautiful. The colors are amazingly vibrant on all of them. There are some with glitter, some that look metallic/foiled, and some that are just flat. They are plastic/waterproof, and there is a spring on there which allows for movement. Each of the butterflies has a little plastic body and feelers too. The detail on these is just too cute. I'm not sure if they will go more than one season but time will tell.
The Dragonfly Stakes are adorable as well with their wings being see-through and somewhat realistic looking.
All in all, this is a really adorable set of butterfly and dragon fly stakes. The colors, textures, and patterns are so nice. These are well thought out. They easily go into loose soil and the atmosphere they create is just way too cute. I would absolutely recommend them!
https://www.amazon.com/dp/B089LQG26Z