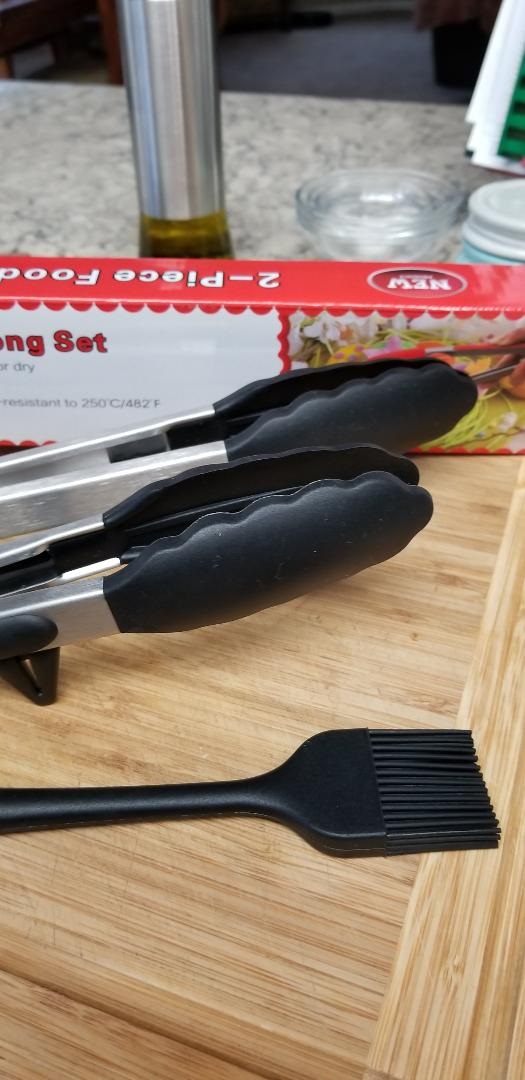 Seriously, how has no one ever thought of adding feet to their kitchen tongs! This is the first time I personally have seen tongs with feet or kick stands on them! I LOVE THIS FEATURE!!!
The tongs are up off the counter or the cutting table.
The tongs have a lock on them, simply pull out the circle on the end. This helps keep the kitchen tool drawer just a little more organized.
Strong grip.
Strong tips.
These work great from salad to bacon.
Love the fact that this is a set of 2 and a nice added bonus of a basting brush.
I highly recommend this set!
I am very pleased with my purchase.