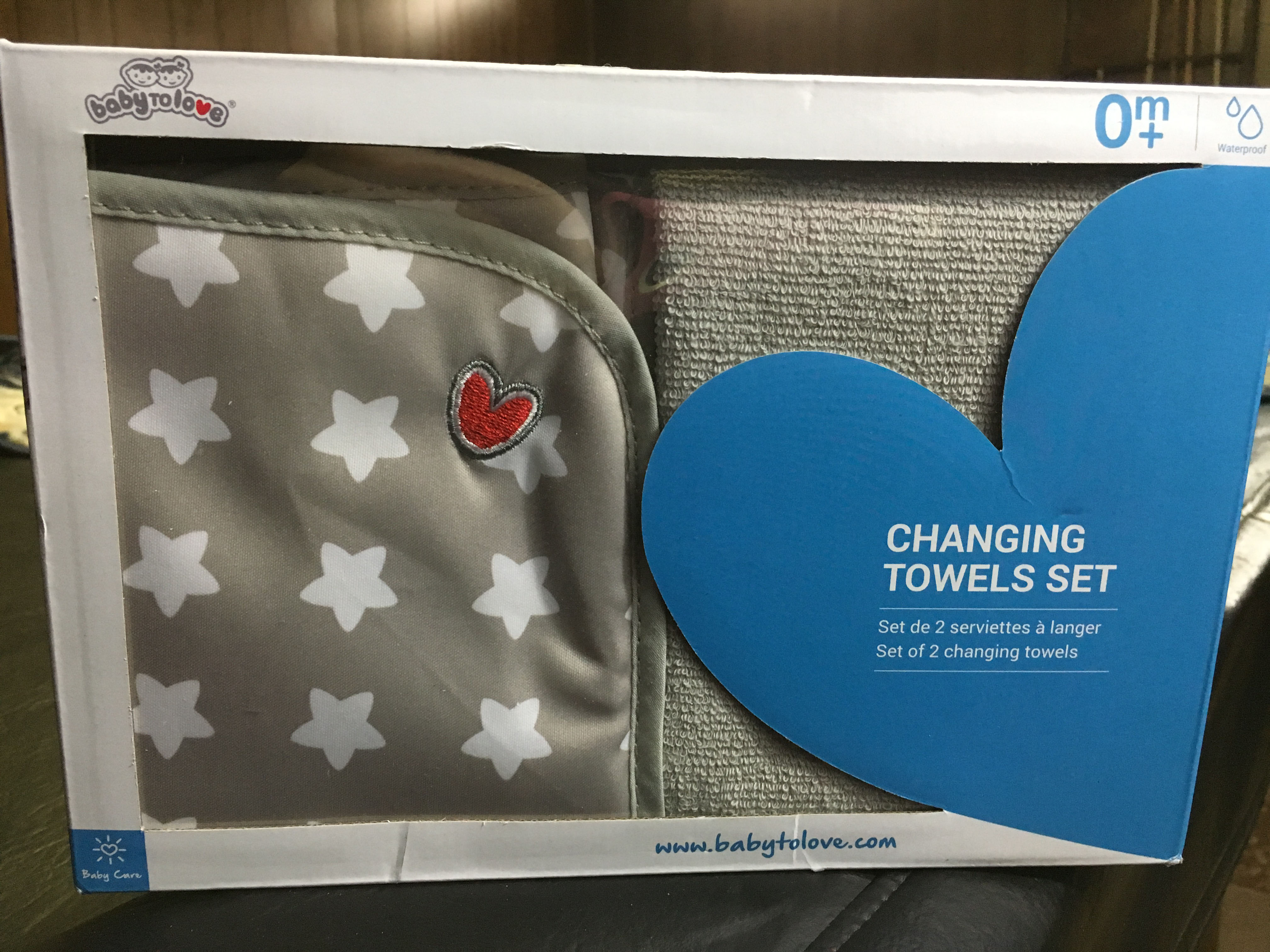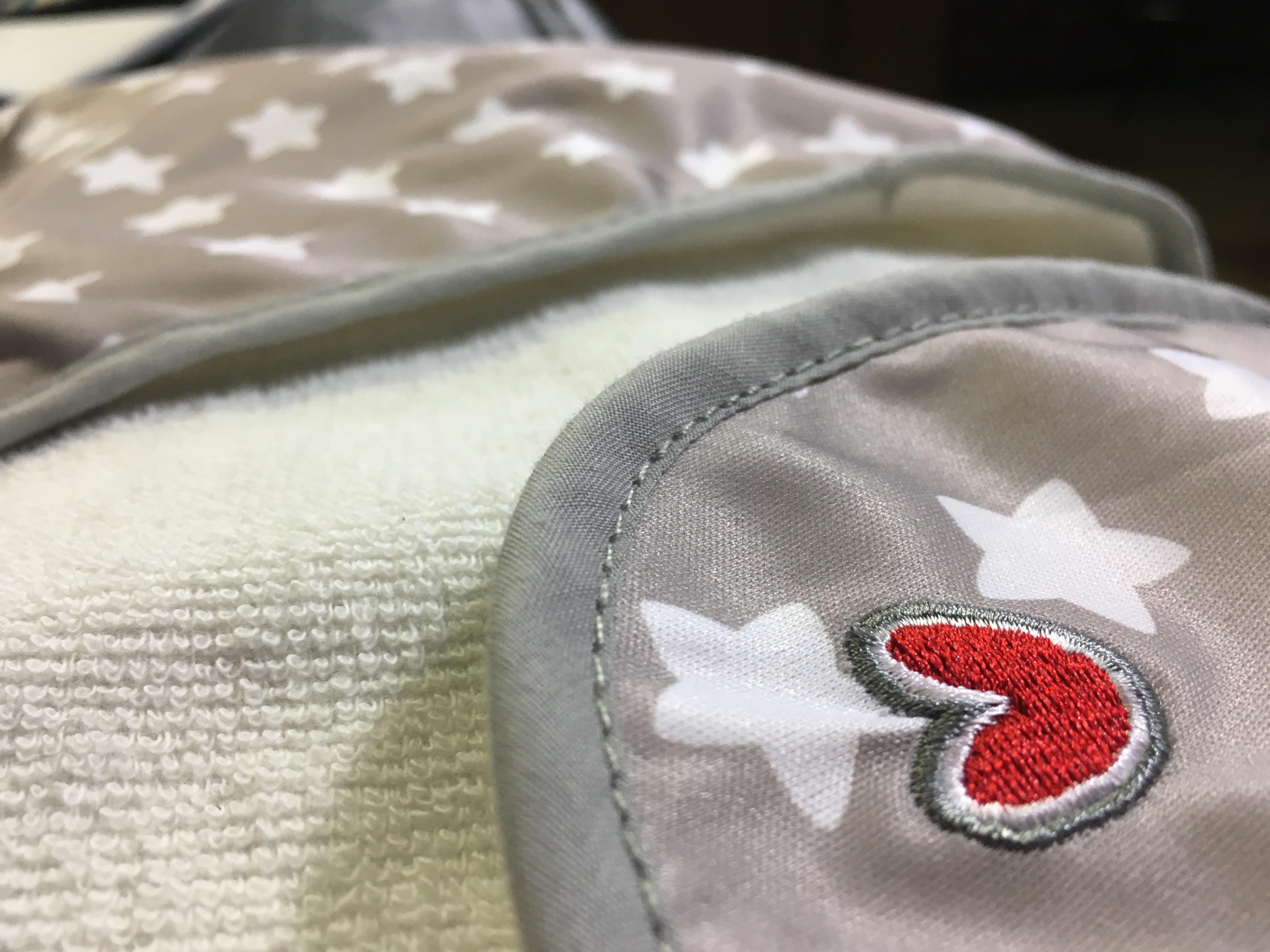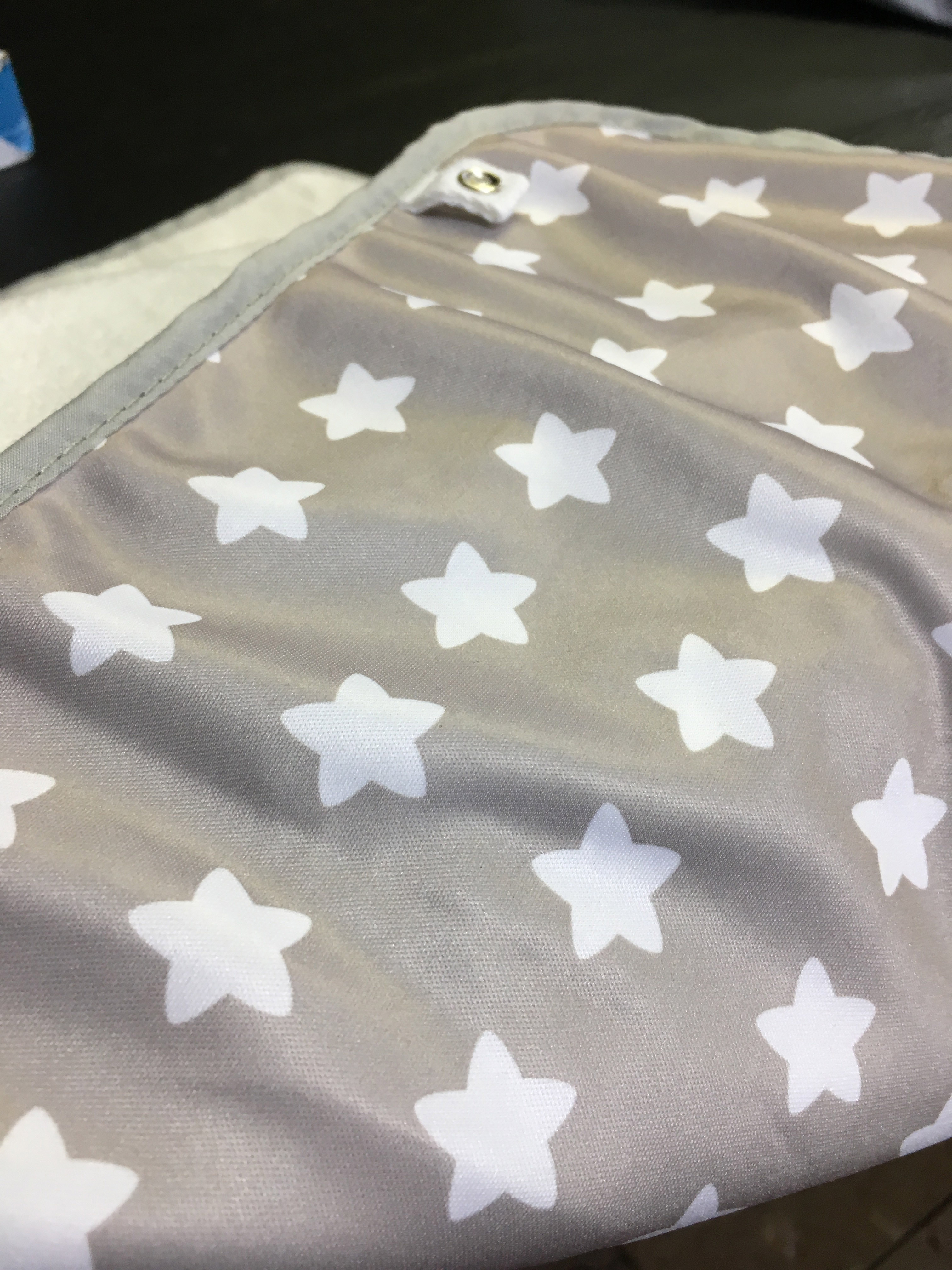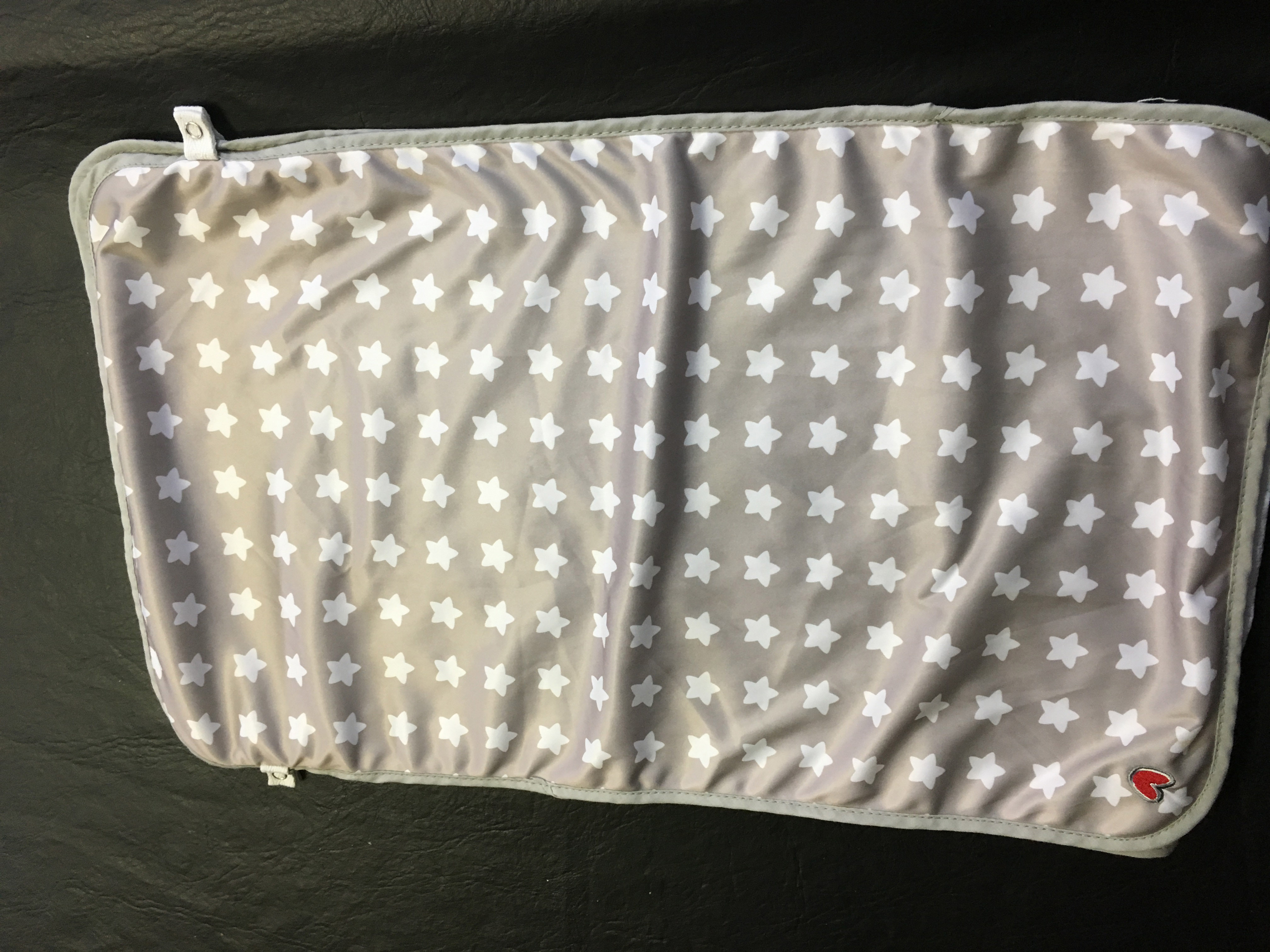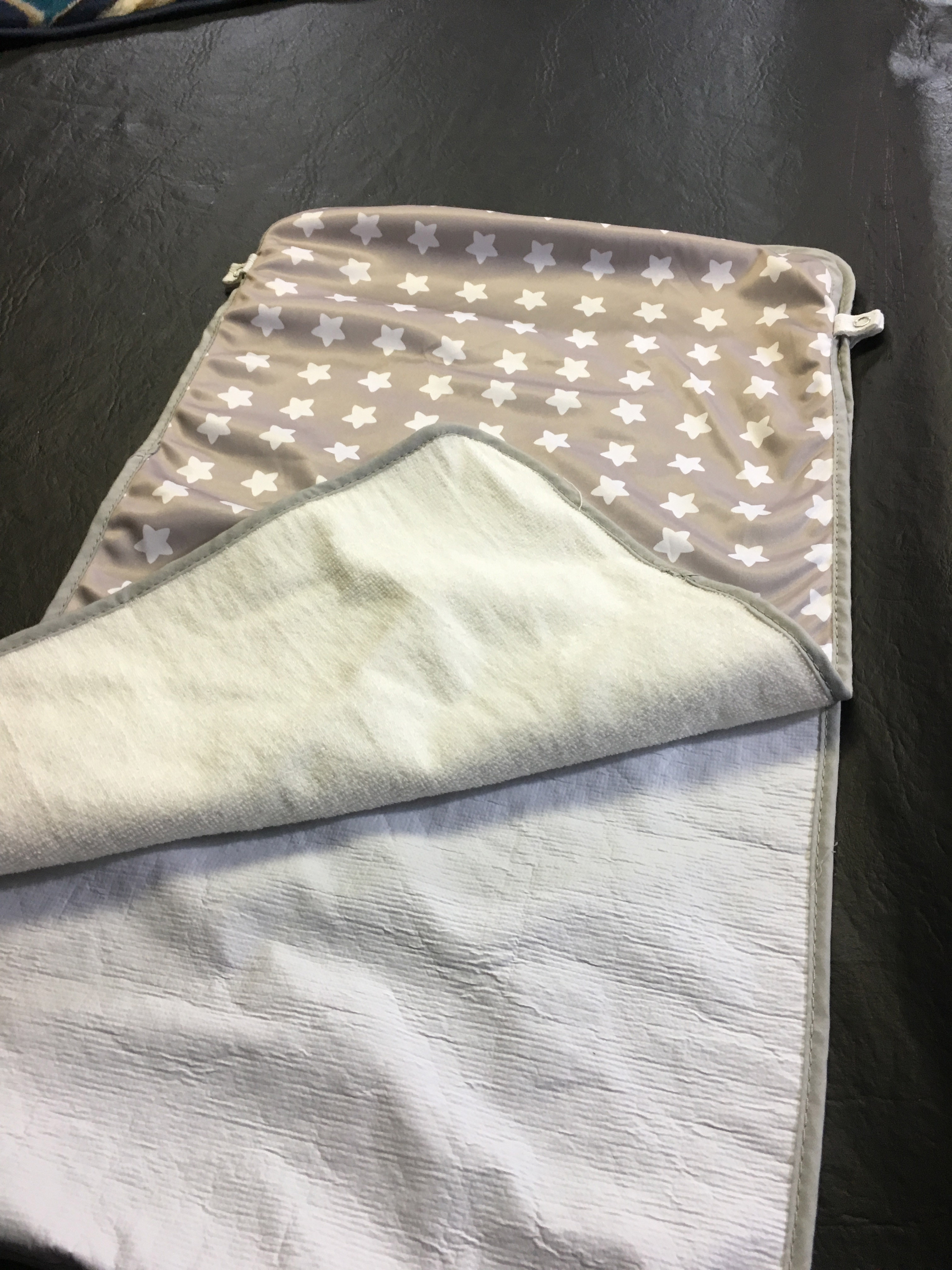 Baby-To-Love Changing Pad Cover, Changing Pad Liners Gray, Baby Diaper Changing Pad, Burp Cloth - White Stars, Bundle
The Baby-To-Love Changing Towel Set is nice. The star design is very cute. I expected it all to be 100% cotton and that was not the case. The star fabric is 100% polyester, which is soft, but not absorbent at all. I'm not really sure that side would be good for anything besides looking cute. The other side is 100% cotton towel material which is soft and absorbent. I still don't know what the star side is used for but the towel side is great as a burp cloth. The other towel is very stiff. One side is water proof PVC and the other is 100% cotton. The PVC backing makes this towel extremely stiff and crunchy. It's perfect for changing the baby on but not for much else. I also like that these folds up nice and have a snap to keep them securely folded in the diaper bag. They don't take up much room.
They are made well though, the design is cute, and they wash up easily. However, the PVC backed one wants to curl.
Overall, this is a really cute, functional, and nice set. I would absolutely recommend it.