#RankBoosterReview , #FASFVV, #Morpilot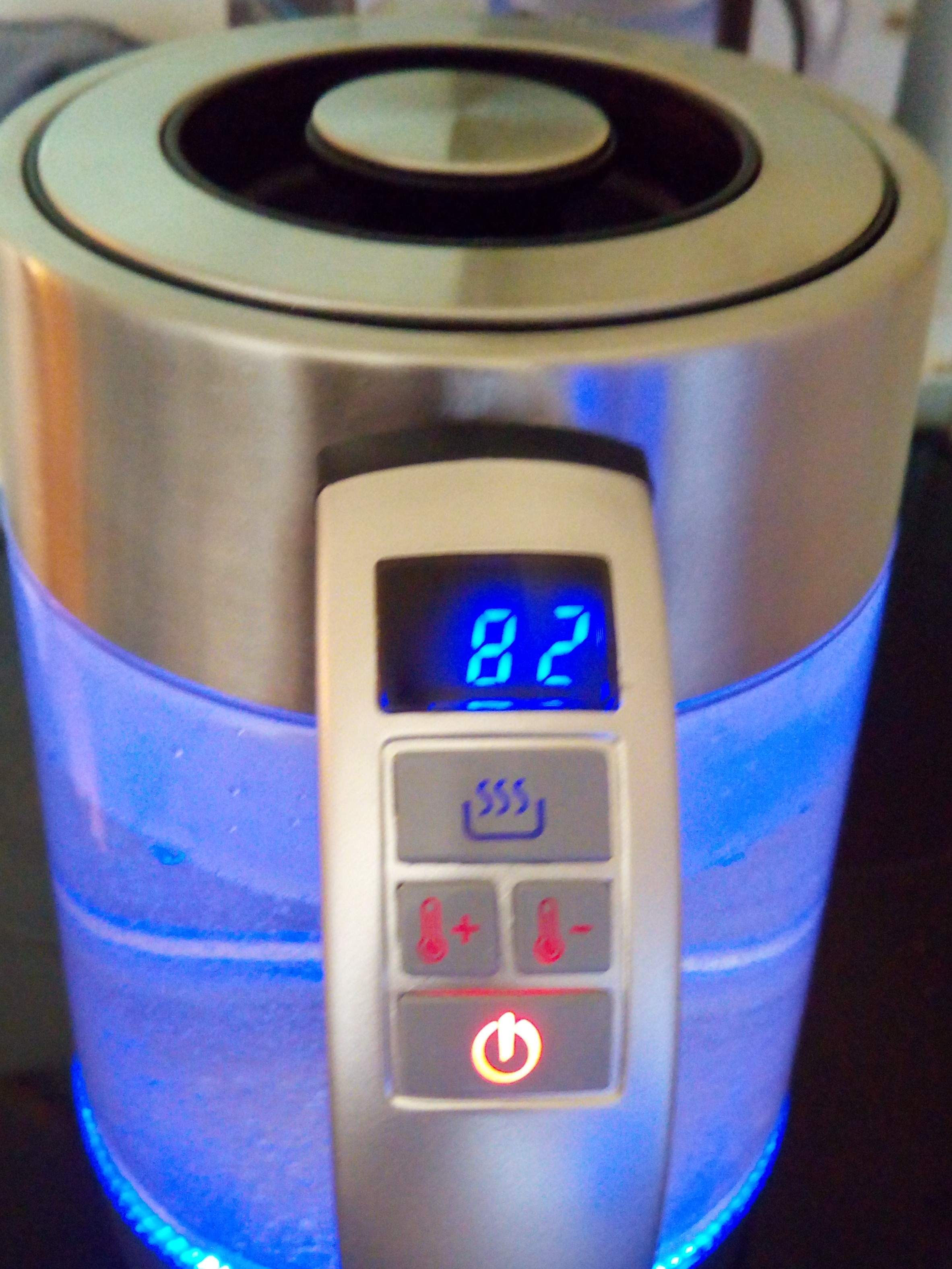 This is my Review for the Morpilot Electric Glass Kettle sold by FASFVV and promoted on Viralux (Rank Booster).
I received this kettle earlier today and have spent the last few hours checking it out and testing all the functions which allows me the opportunity to do a review on the same day. Considering the out box was damaged on a corner and had some oily residue on it, the kettle was fine. I checkTed the kettle over in full before use and it felt sturdy enough to handle daily handling.
I boiled the kettle first then set a lower temperature to see what would happen. Sure enough, I heard the kettle start re-heating with no help from me. The temperature sensor in the kettle could do with a bit more fine tuning as the kettle was happily boiling away before the temperature indicator reached 100 degrees. I will be doing a test on this kettle one I get the right kit to work out if it is environmentally friendly or not. I drink huge amounts of coffee and I boil a kettle at least twice in the first hour of drinking and the regularly over the day. I need to find out if it is better to use this kettle and keep it at a set temperature or whether it is better to do things 'The Old Way'.
There is one major negative for me. In the literature and on the box it states that the kettle has a filter. NOPE! All it has is 2-3mm holes at the spout. I must assume that China doesn't have hard or very hard water (as I do) which means that although I use a water fitration system to soften my drinking water, limescale still gets through. Nobody would like to get to the end of a cup and find sediment at the bottom. What would give this kettle the extra star would be to have a removeable mesh filter at the spout. This would filter out 90% of any sediment and keep it in the kettle where I can rinse it out as needed.
The manual is adequate, not brilliant or poor which I am used to with Chinese products that have been translated into English. I could find no advice about boiling and discarding water to ensure that the inside was fully clean. To raise the profile of Chinese products I believe that good quality manuals are a must. Oh yes, there is also a spelling mistake on the outer box (desigHed instead of desigNed) A small niggle but I think it will reflect poorly on the manufacturer when people see it.
Overall I felt a four star rating is justified in this case. Only goods that are of exceptional quality get the best from me and any negative rematks are not to denigrate but to inform the manufactuer in the future. I still like the kettle - a lot and I will get plenty of use from it.
Struggling to add pictures but will give it another go