I actually really like this little hanger caddy. It comes in a few pieces that just pop together. The handle is a little wobbly so I added a dab of hot glue and secured it in place, now it's good to go! I use it to store hangers in my laundry room. I'll be ordering another one to keep in my bedroom to store hangers and bring to the laundry room on laundry day. Great idea!
HAKDAY Hanger Caddy White | https://www.amazon.com/dp/B01CJG9QJS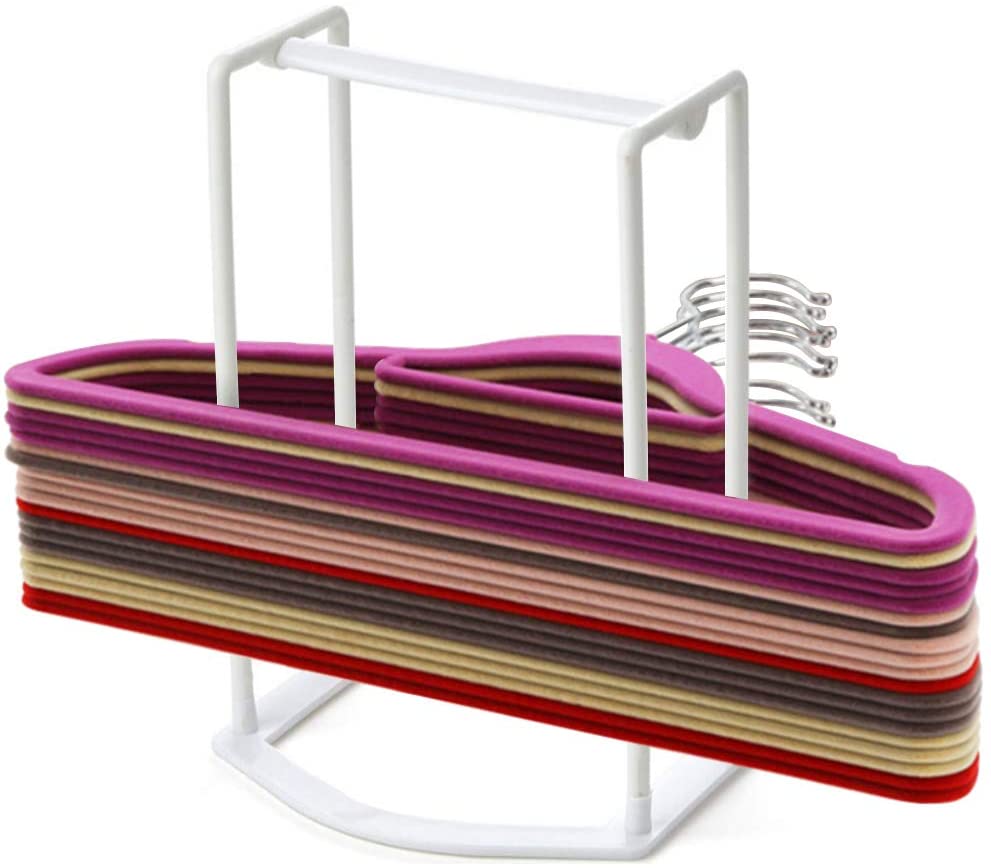 HAKDAY Hanger Caddy White
· High Quality - The hanger organizer made of solid plastic, and comes with a beautiful white color, meaning that it complements the décor in your home.
· Saves Closet Rod Space - Easy to Assemble No Tools Required
· Removable Design - This hanger organizer comes with a removable design and easy to install, you can install it whenever you want to organize your hangers.
· Big Capacity - Holds Up to 30 Tubular Hangers. Holds Adult and Children Hangers
· Convenient to use - Adjustable to Fit Most Hangers from Plastic to Metal to Wood. Great for Laundry Rooms to Use with Drying Racks and Lines