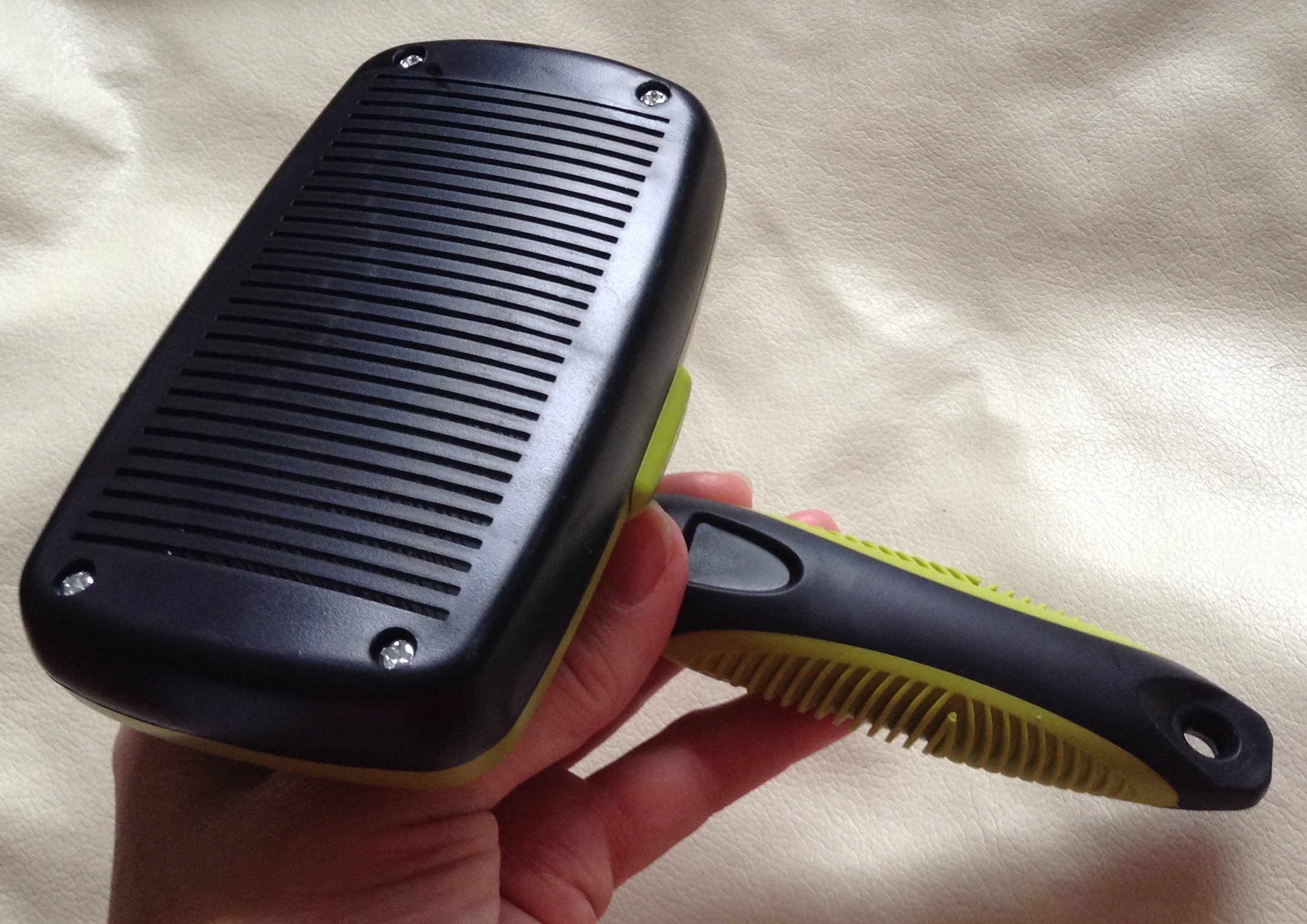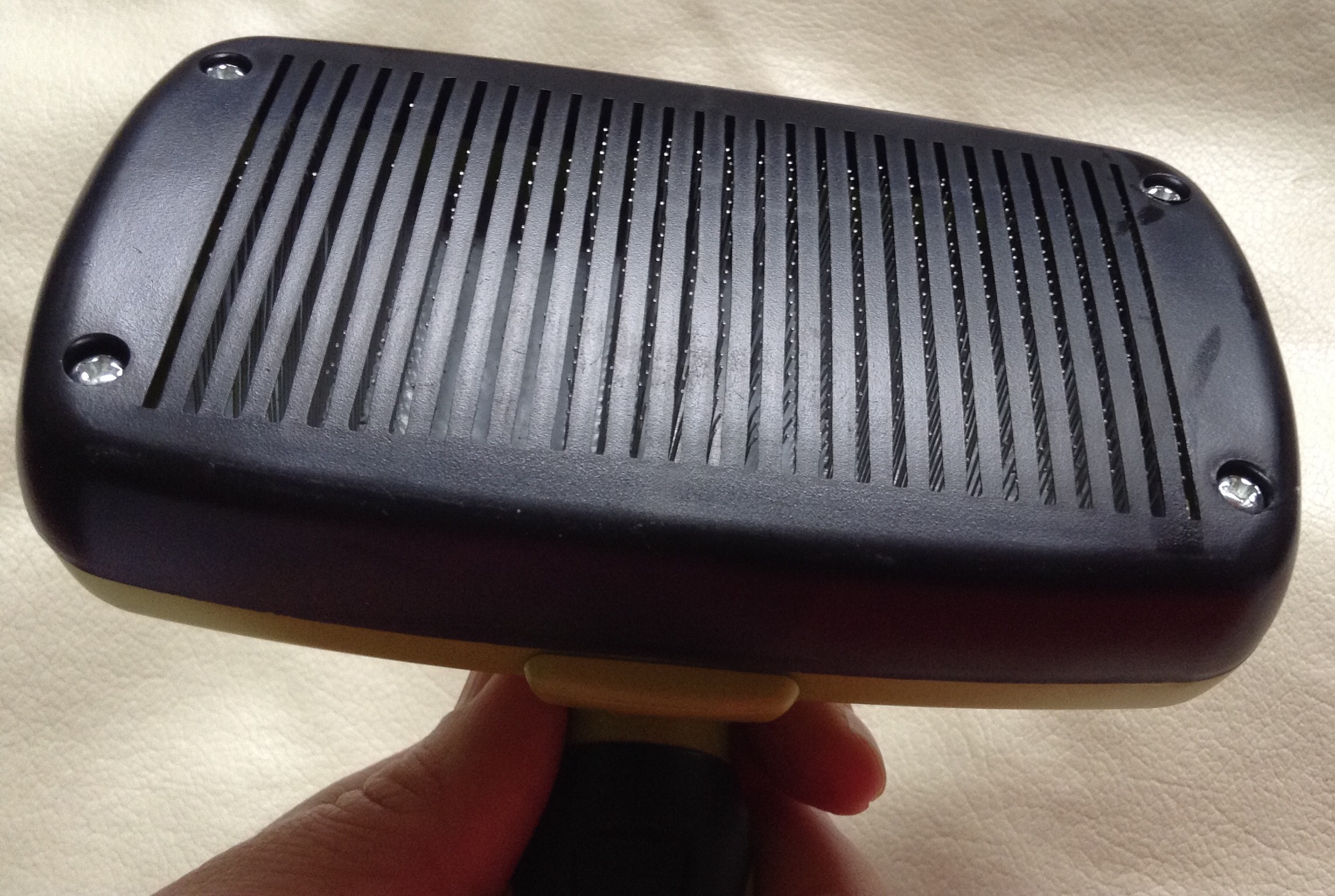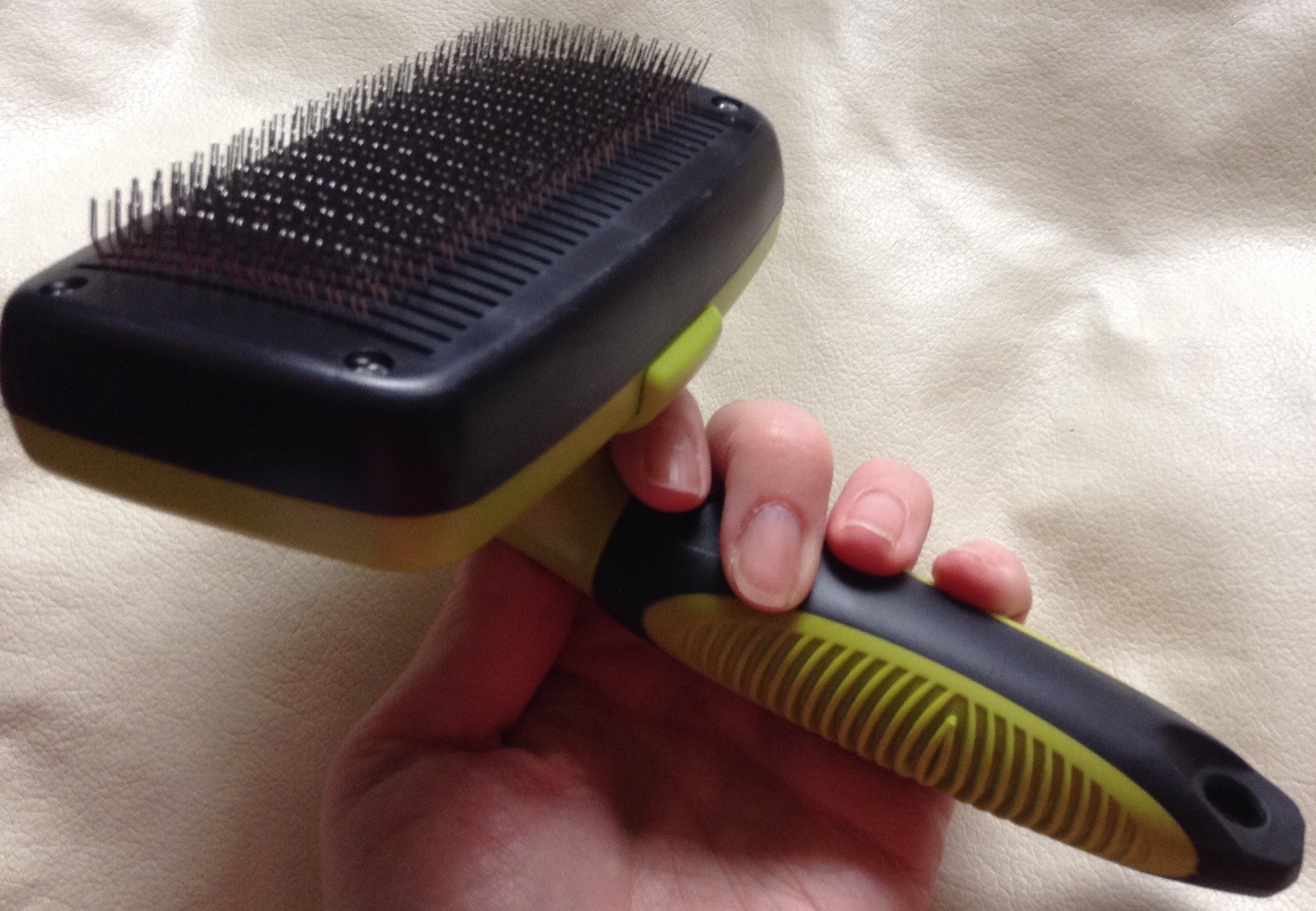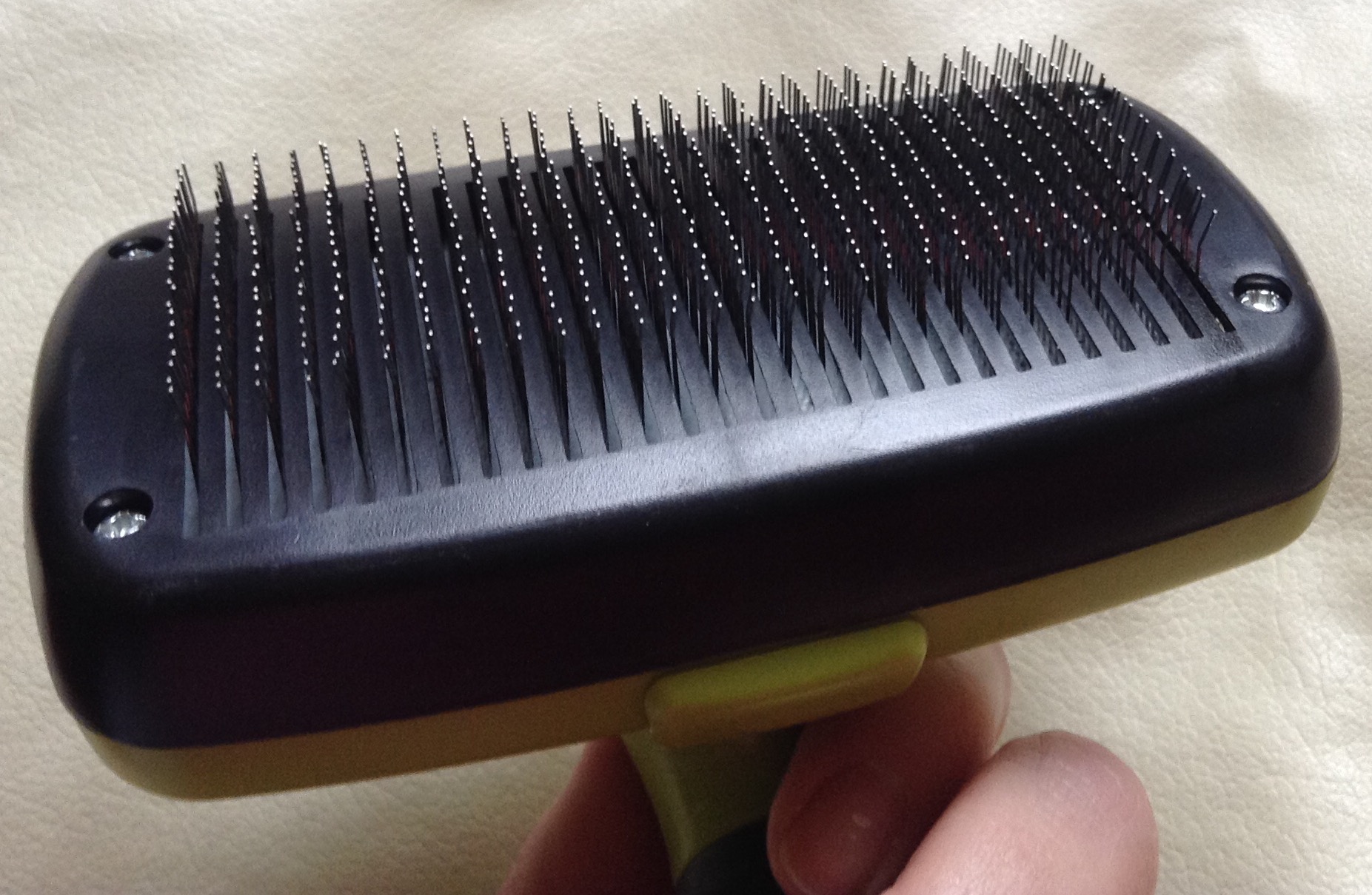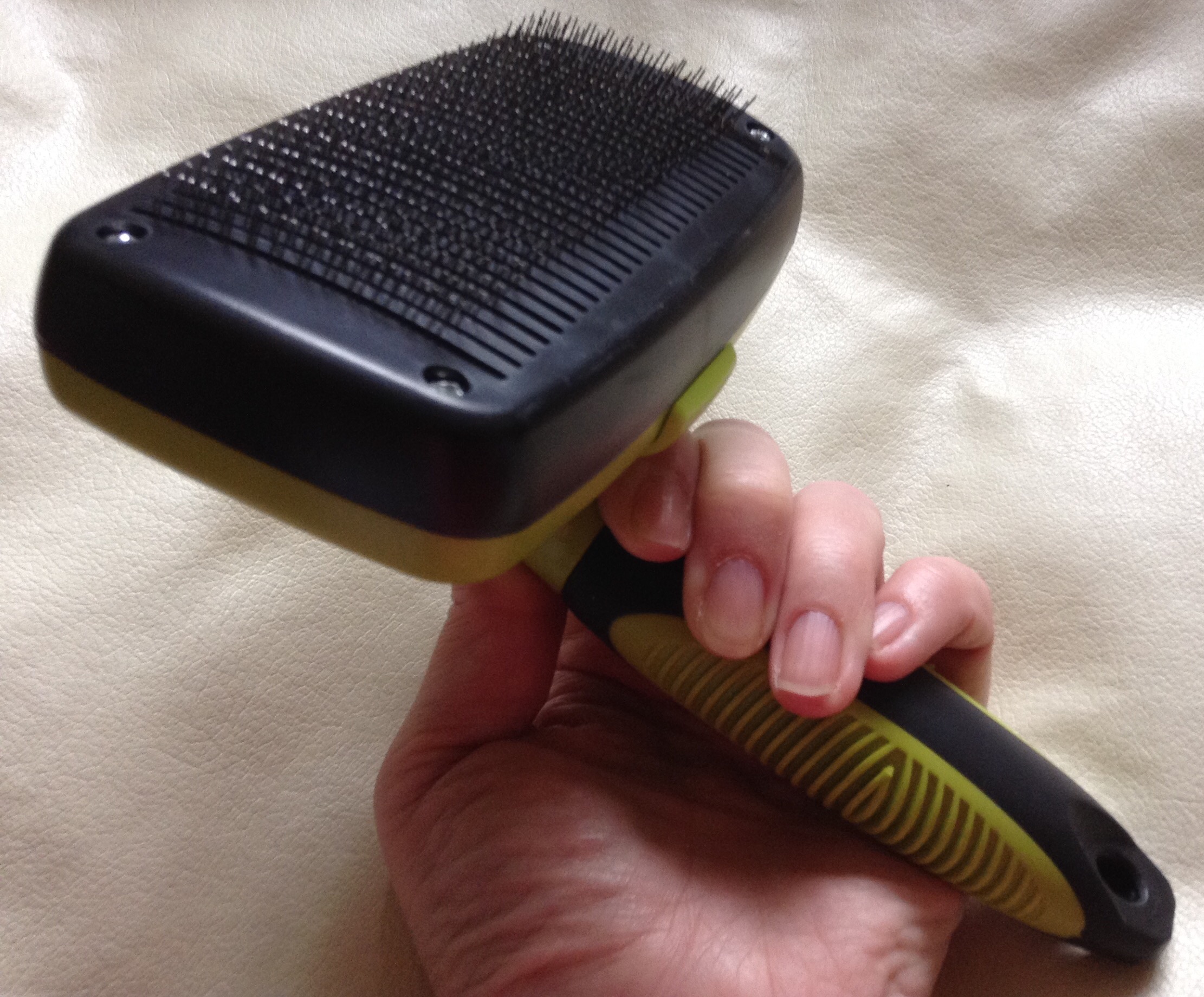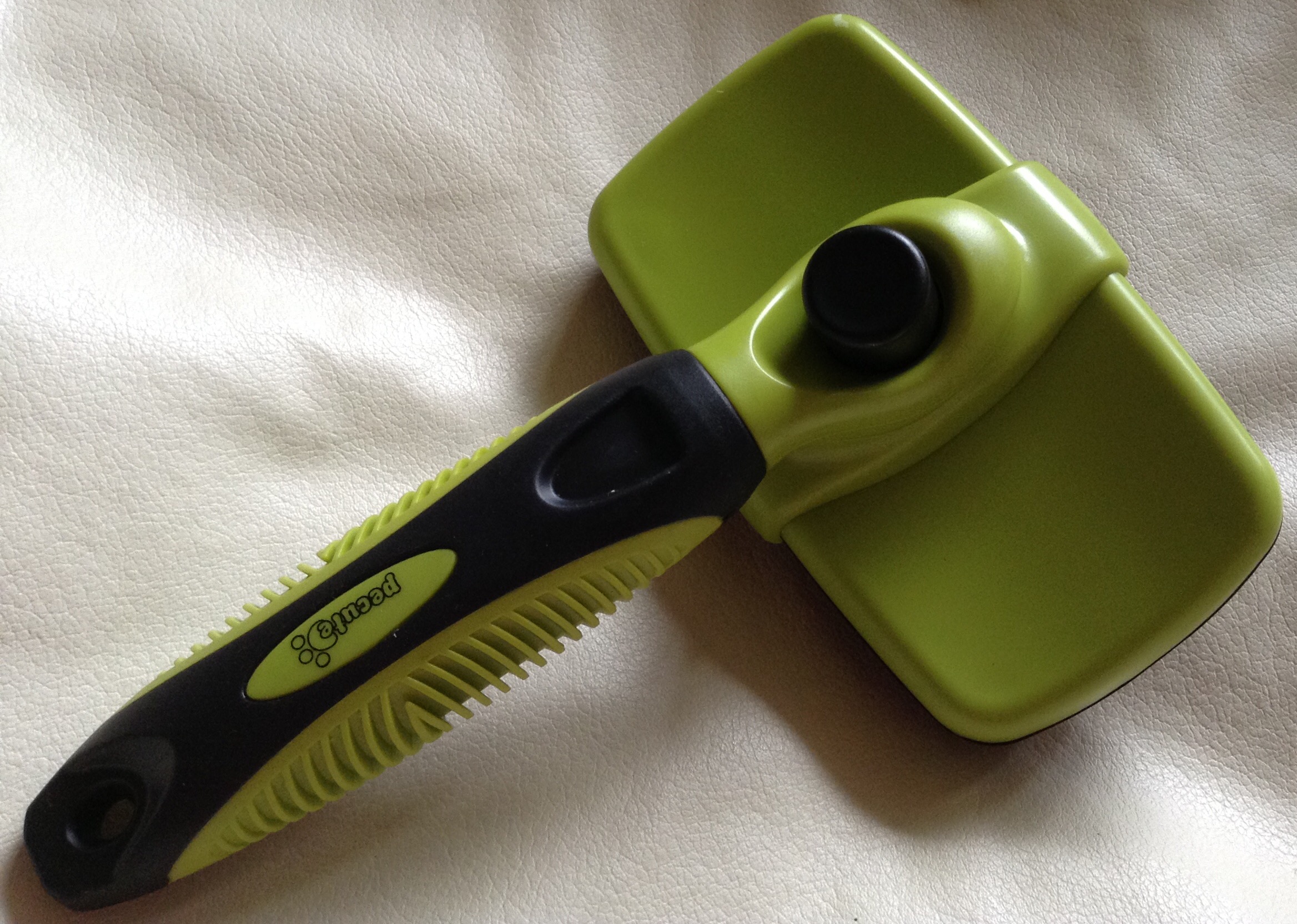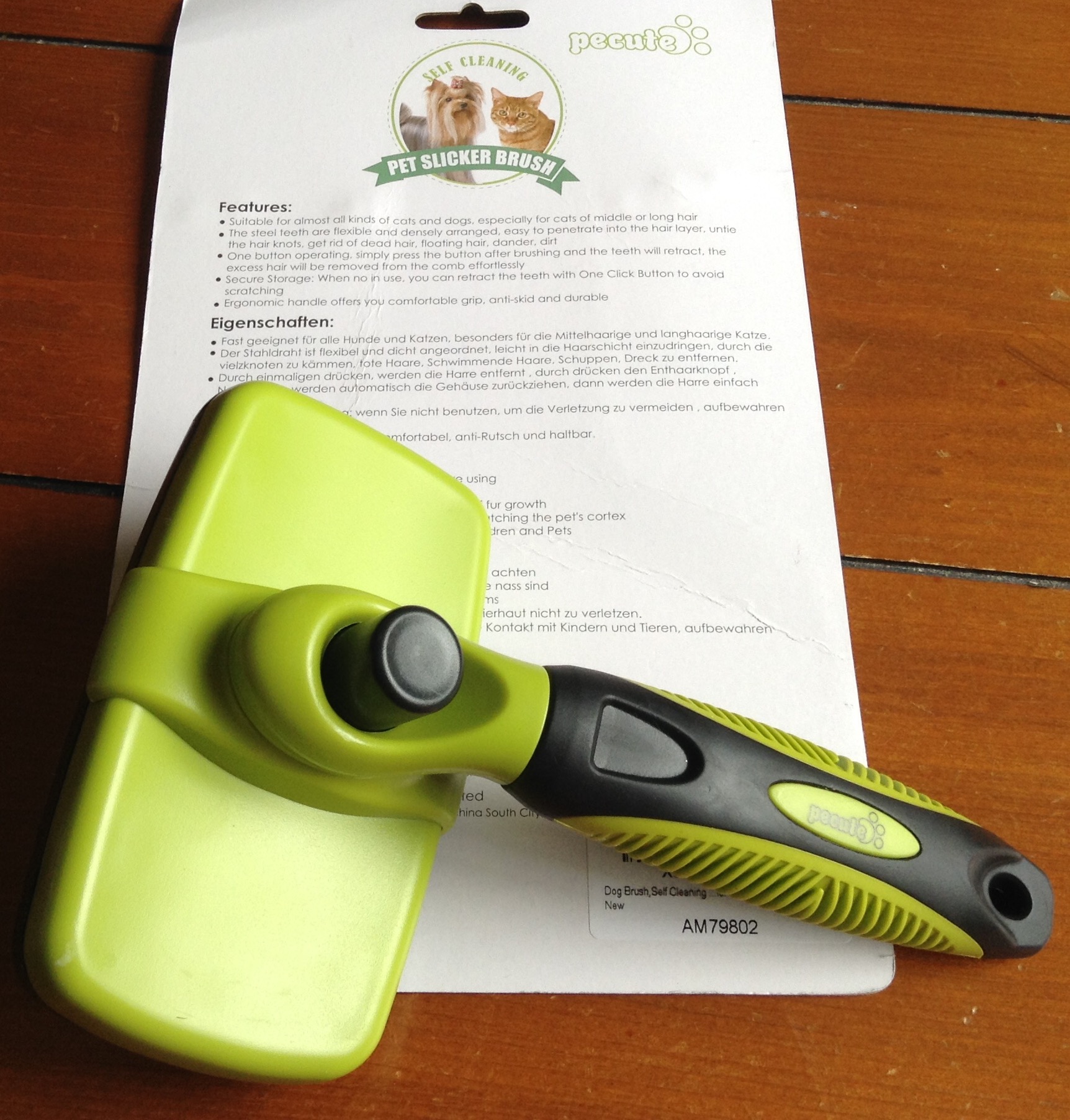 #RankBoosterReview #Sponsored by Pecute https://www.amazon.co.uk/gp/product/B01KMB5XPS
I've got this retractable pet brush for a long-haired puppy that I am bringing into our family this month. The head and handle of the brush are made of robust feeling, hard plastics, whilst the fine bristles are made of steel.
My sister has a Dachshund but this brush wouldn't suit him because he has a short coat and the sharp bristles might have a tendency to irritate his skin. However, the bristles are sufficiently pliable that they should be fine when used on medium and long length fur.
The handle is well sized, big enough to let you get a strong and comfortable hold, and with rubberised ridges at the sides to help give you a secure grip when in use. The head of the brush is roughly 5 inches wide, by 2.7 inches deep, and about 1 inch in height. It's large enough to use on just about any breed of dog, even an Irish Wolfhound I'd guess.
At the base of the handle is a button. You depress the button to reveal the bristles from inside the head of the brush, and then press again to retract the bristles back inside. The accumulation of fur and muck collected in the bristles is then freed up for you to dispose of very easily.
I'm very pleased with this product. It looks good and is user friendly and effective.