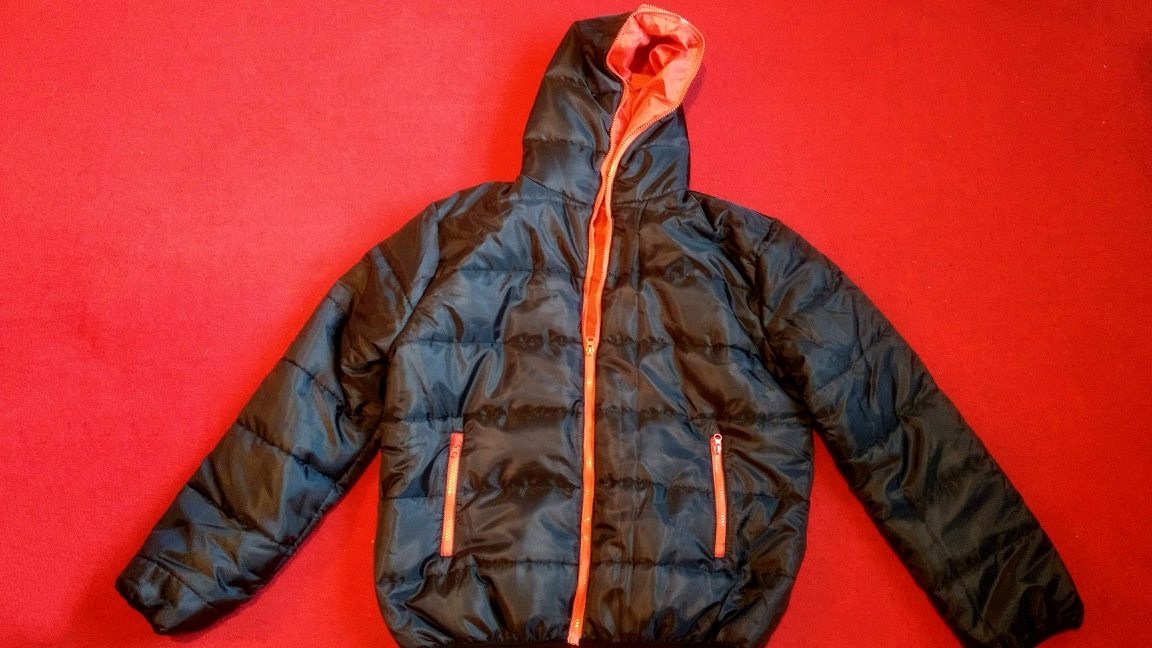 I bought this as a birthday present for a young nephew after consulting with other relatives to find out what style of jackets were popular with the young I decided to buy him this one. Knowing that this was coming from China and from previous experience of the sizing differences decided to buy one several sizes bigger that he needed. After finding out he was a 44 - 46 inch chest I ordered the biggest size available which was 4XL which according to the size guide for the item was for a 50.4 inch chest.
When the jacket came
GOOD POINTS
The jacket looked like it did in the photos
The jacket seems to be well made, no loose threads, no open seams etc.
BAD POINTS
As soon as i opened the package I realised that this was nowhere near a 4XL no matter what the label says. It's definitely isn't 50 inches across the chest and after measuring it myself I estimate it at 42 inches at the most. This means that this jacket won't fit my nephew and I'll have to buy him something else. Luckily for me I have another male relative that this will fit so I'll give him this instead of going through all the hassle of returning this to China.
Overall a decent jacket but completely wrong sizing meaning this 4XL jacket is really a UK Medium.
To see this jacket on Amazon
https://amazon.co.uk/gp/product/B082F6CLC4
And remember caveat emptor

#RankBoosterReview #Sponsered #fnemo