These markers look great. Some colors are stronger than others, and some have wider halos of color. I'd recommend a spare piece of paper so that you can test each color as you use it so you know the size of the halo around the silver.

The stencils are cute, but they are not useful for these markers. These markers are too large for the small stencils. I plan to use them for other things because there are some nice stencil items.

Overall, I'm happy with them. If they end up dying quickly I'll update this review.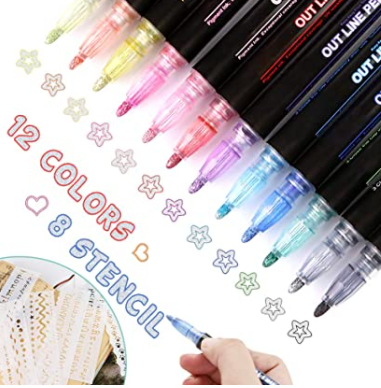 #RankBoosterReview #Sponsored #Koogel
https://www.amazon.com/dp/B08CMR3BBQ