This necklace is very cool! It lights up and jingles...you'll feel very festive and jolly strolling around. The lights have a few settings including flashing. Perfect gift for group of classmates, co-workers or friends to wear out to a holiday gathering.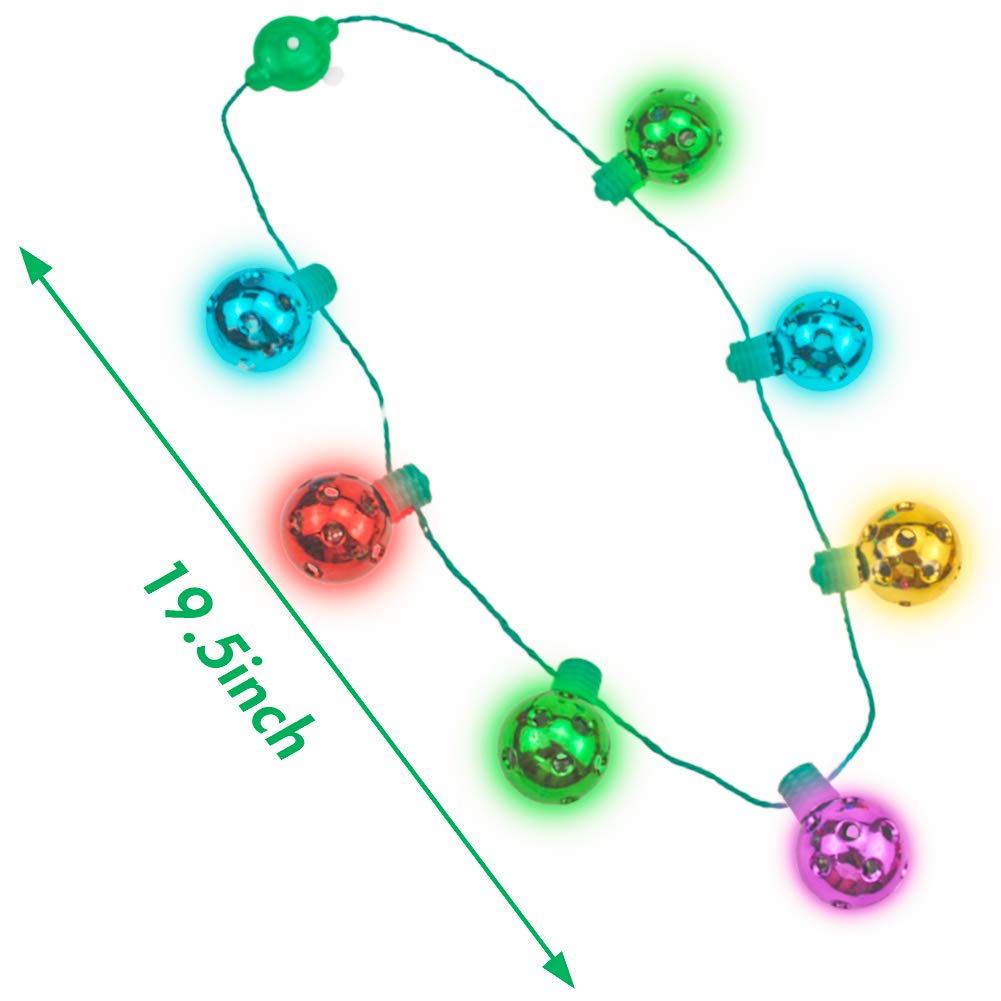 FUTUREPLUSX Light Up Jingle Bell Necklace, Christmas Ball Necklace LED Holiday Party Necklace
Light up
Included in each Jingle Belle Necklace are 7 colorful bell ornaments, each featuring its own powerful LED light that can be engaged with a simple on/off button.
For kids and adults
LED disco ball light up necklace (19.5"), batteries are included and come pre-installed, once you press the switch, the necklace begins to flash.
Jingle bells
A bell is included in the each Christmas ball making festival sounds, sweet design to add festive atmosphere to your Christmas party.
https://www.amazon.com/dp/B07WR2V21N