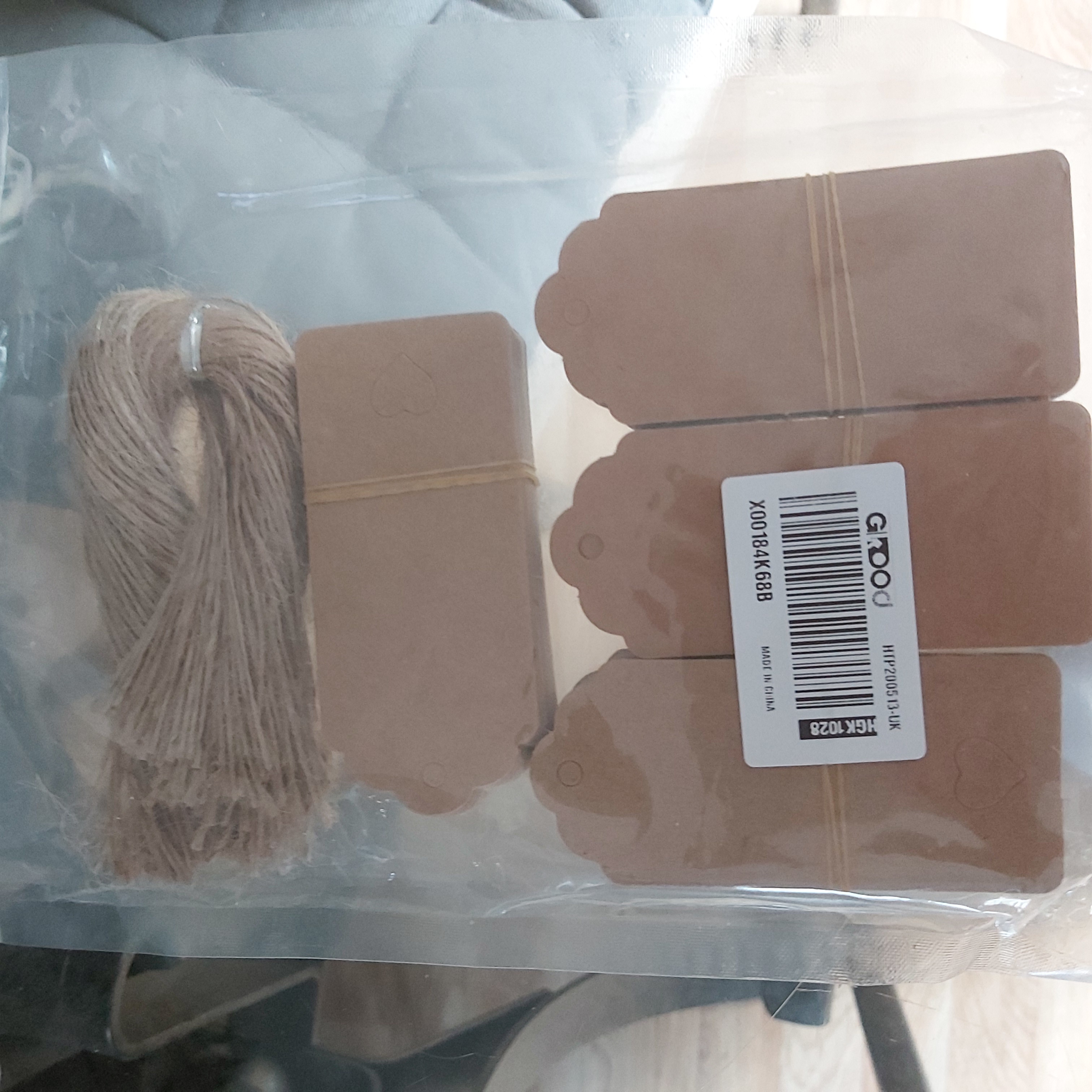 The tags arrived very fast to my door - actually the day after the purchase was made . They were very well packaged for delivery and were exactly as described . They come in a very neutral and natural brown and felt more premium than what I expected - unlike similar ones you can buy in the high street discount stores. The card used felt quite strong and durable to the touch which was unatincipated. I love the amount of detail that has gone into them and the edging is beautifully scalloped.
As the tags are neutral they can be used for gifts on any occasion and not just for the christmas period. Personally I have been using them to write little messages on home made gifts as they are such an ideal size and plentiful .
They are exactly as described and a necessity for anybody who enjoys gifting or creating arts and crafts projects. Great value for money and are perfect to input your own personal touch.