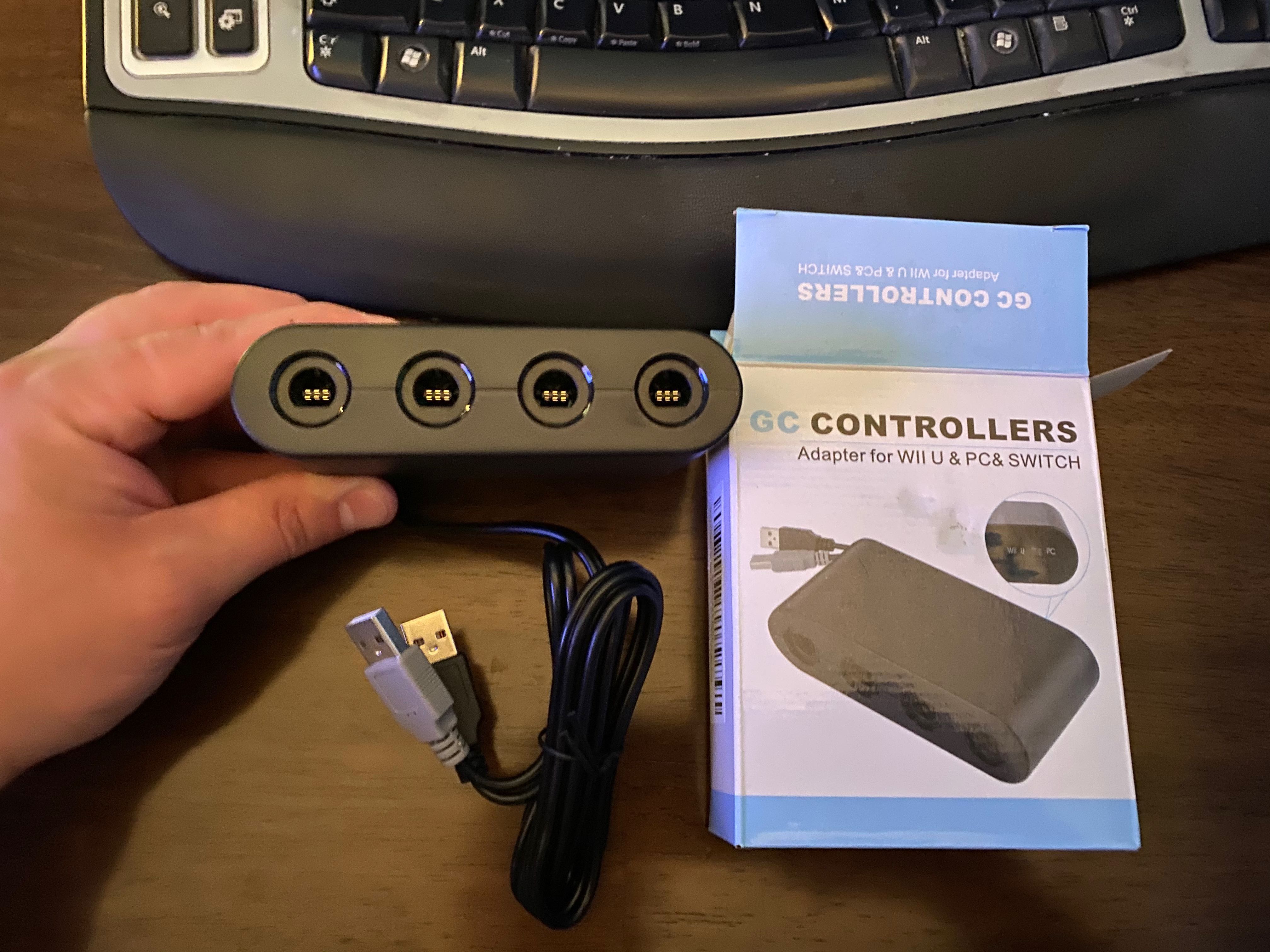 I love playing video games, and Super Smash Bros is one of my favorite fighting games of all times. I remember when the first one came out on the Nintendo 64 and since then I was hooked. Melee came out several years later and the GameCube controller made the game feel perfect. Even though the game has come on every other Nintendo system since no of the other controllers can make the game feel as great as on the GameCube controller. I was very fortunate to get an official adapter hen they came out for the Wii U several years ago, but I wanted another one as a backup and to play games using the GameCube controller on my PC. My friend told me about his adapter, and I am really glad that he did.
Here are some of the great features of this adapter:
- Has four ports just like the GameCube and the official (OEM) adapter. There is no lag at all, and I used it on my PC as well
and no lag there either.
- I tested and it works on: Switch, Wii U, PC, and my Mac!
- I had no driver to install when using my PC, just worked right away!
I really like having this extra adapter in case mine breaks to just take it to a friend's house to play Smash on their systems. This price is a steal and you need to get it ASAP before they are all gone.
#RankBoosterReview #Sponsored #ntcon #games #videogames #gamecube #smashbros #controller #usb