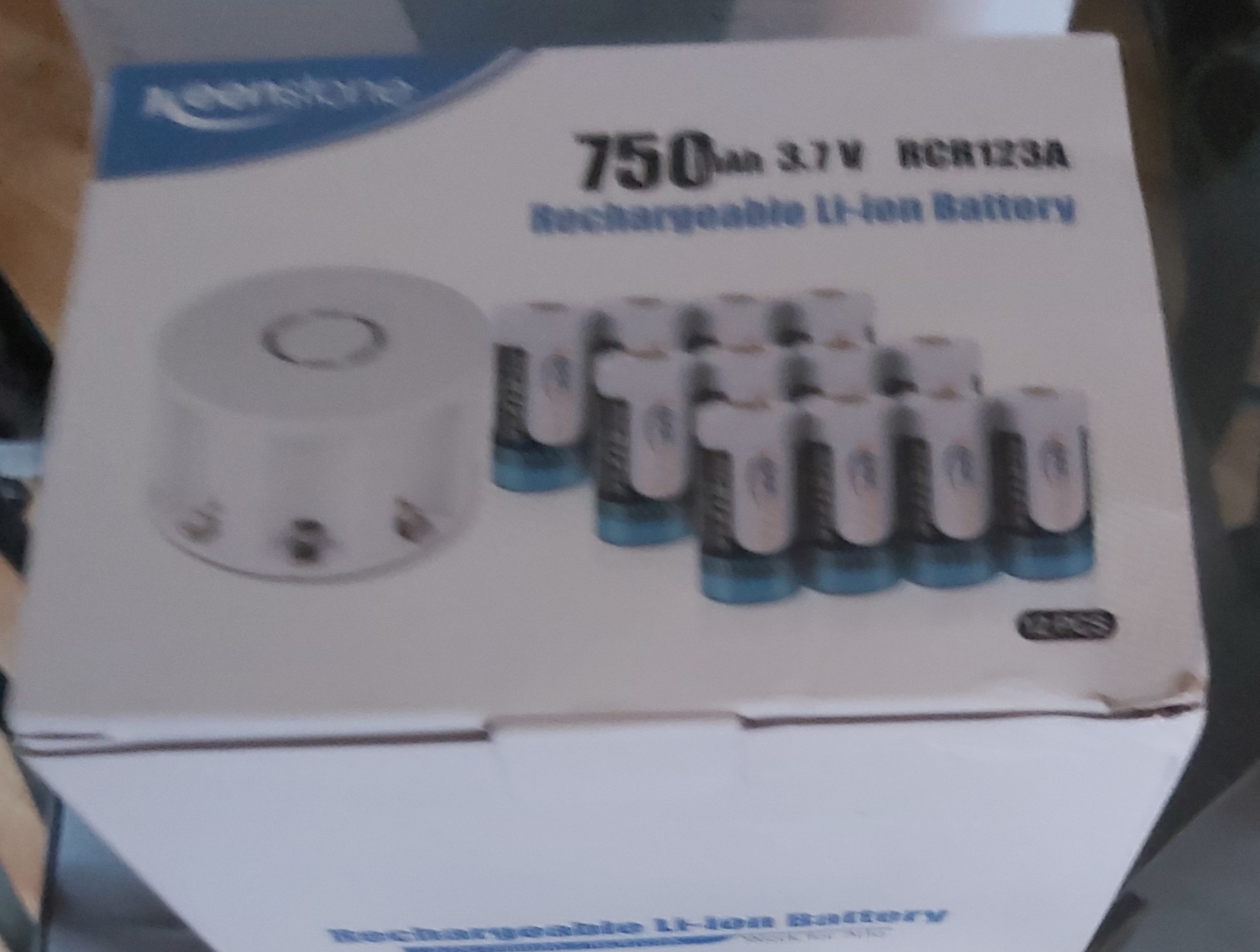 The twelve pack of keenstone arlo batteries and charger arrived very quickly to my door . The order was placed on the 18th of November and it arrived just a couple of days later on the morning of the 20th. The item was packaged very well for its transit to me although there was some minor damage to the product as shown in the photo above.
I love the fact that although the price of the item could be regarded as quite high . The product itself is very premium and everything you need is included.
The batteries are a nessecity for me to keep my arlo Wireless CCTV security camera running. In the past I have tried cheaper alternative batteries and they ran down very quickly. I love the fact that these are rechargeable and can be fully charged from empty to full within 3 hours.
The charger works on a LED colour signal system. Blue means that the batteries are still charging and green when they are fully powered and can be removed.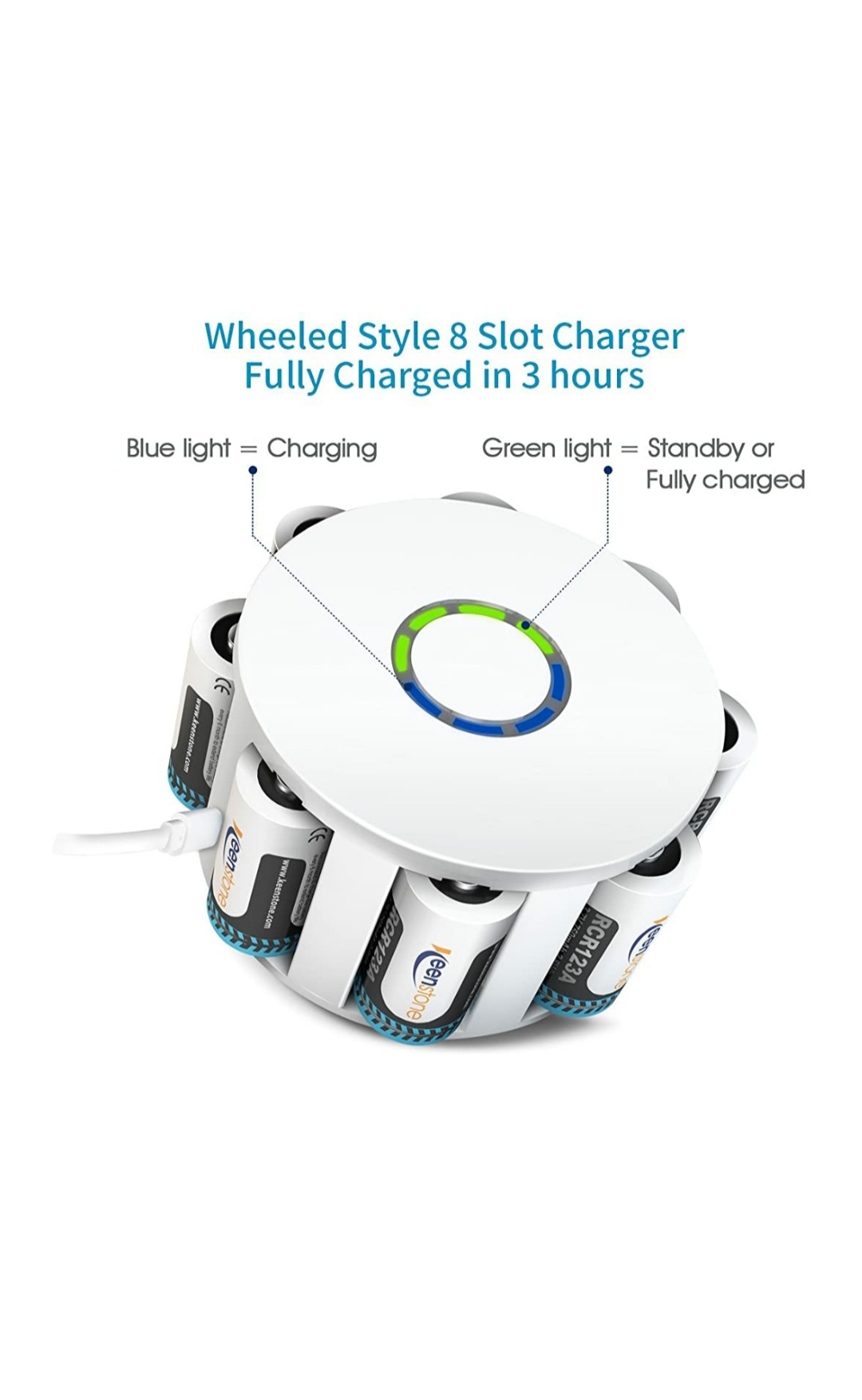 Apparantly the batteries run well for 500 cycles without diminishing any ability. This has yet to be trialled but am looking forward to how they weather In the future with ongoing usage.
This is a great set to buy especially with there being 12 batteries as its important to note that batteries should not be mixed . This pack has enough to ensure that this action is never needed to be taken. Overall they meet expectations and do exactly what they were designed to. Very happy with my purchase