I have a nearly 6-month-old (*tear growing up so fast), and always looking for cool things that will catch her attention. She loves light-up toys and I saw this online and through she would like that, especially since it has Red and Purple light up colors. So I ordered it and waited for it to come.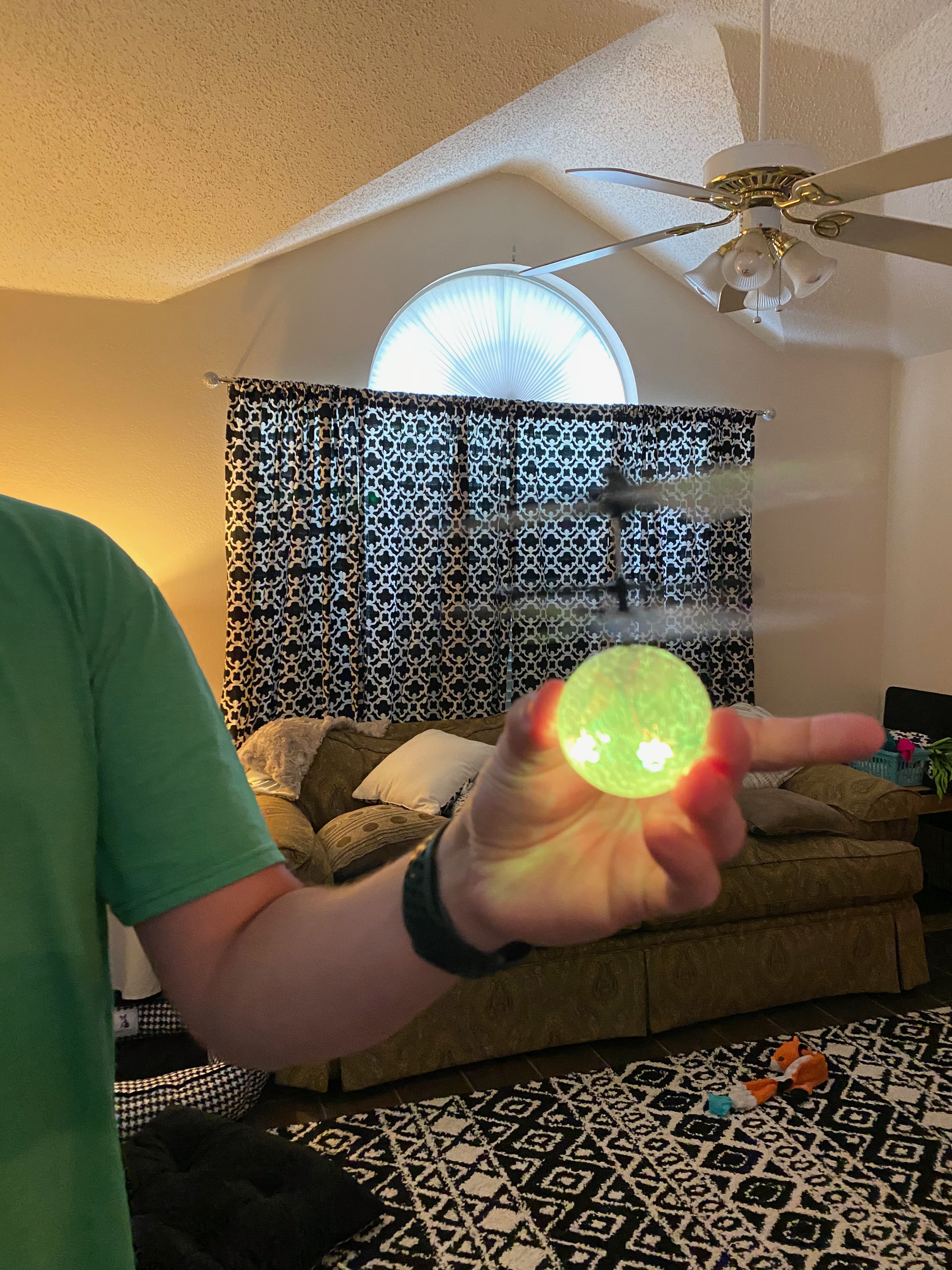 When I got it I was a tad confused, as I thought it had a small remote control, I didn't realize that it just went up when it was close to a solid object. My fault for just opening and turning it on. My wife had a great laugh at my expense when I tried to grab it as I didn't realize the first time that is what was causing it to go up higher. My daughter LOVED the lights, she was mesmerized by me playing around with it. It does startle her when it starts up due to the high pitched noise it first makes.
Here are some of the features of this toy:
- Seven different LED lights it cycles through that range from purple, blue, green, yellow, red, white, and to me looks like a white-orange color. It looks awesome in the dark!
- Easy to use once you know how it works. Flights and when it gets close to ground it changes colors and go back up again.
- Very high-quality materials as the 'maiden flight' I crashed it in the ceiling and one of the propellers came flying off, but it just snapped right back on.
- Fun for inside and outside the house.
The only thing I will warn you is it does sting if the propellers touch you.
This is a very fun toy that we have had some entertainment with. Going to get one for my friends who had a baby 2 weeks before us as his boy will definably like it as well.
#RankBoosterReview #Sponsored #uttora #rctoy #flyingball #infared