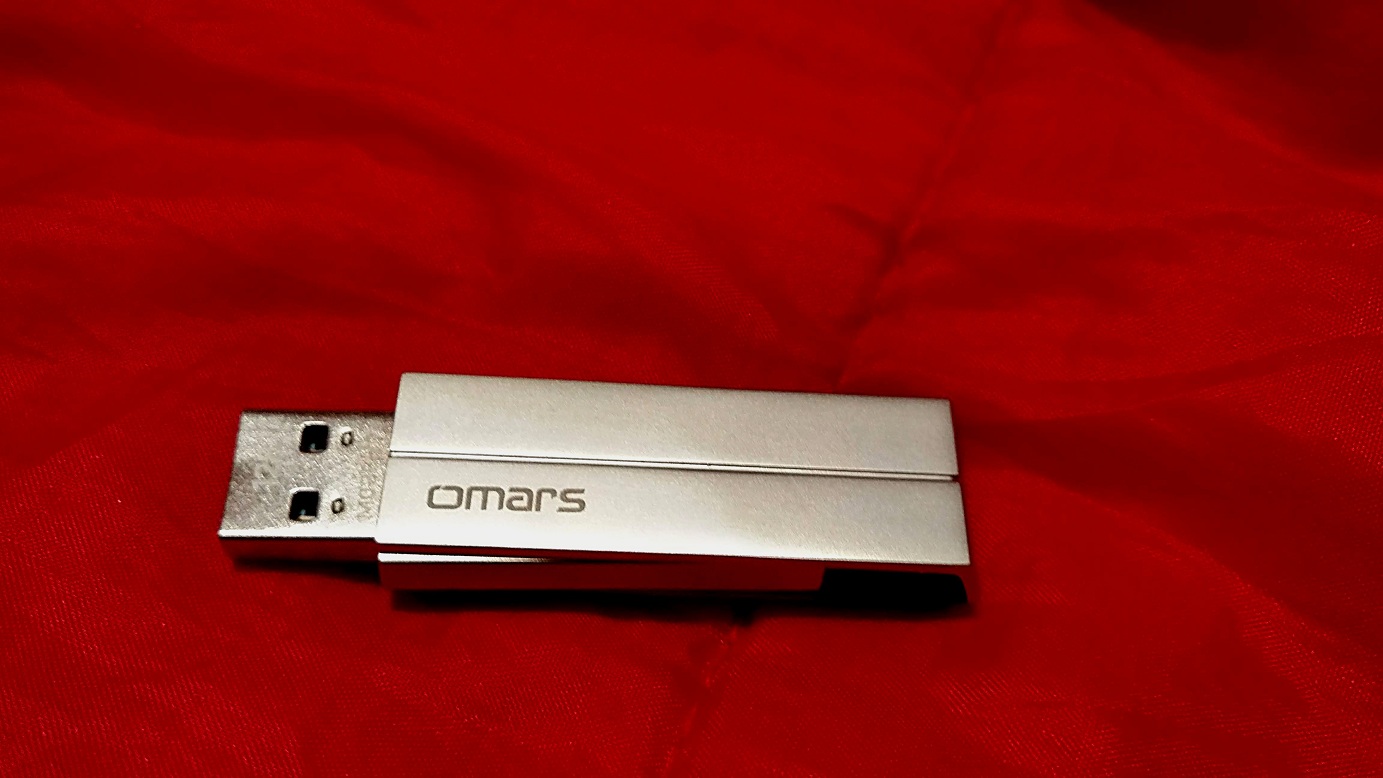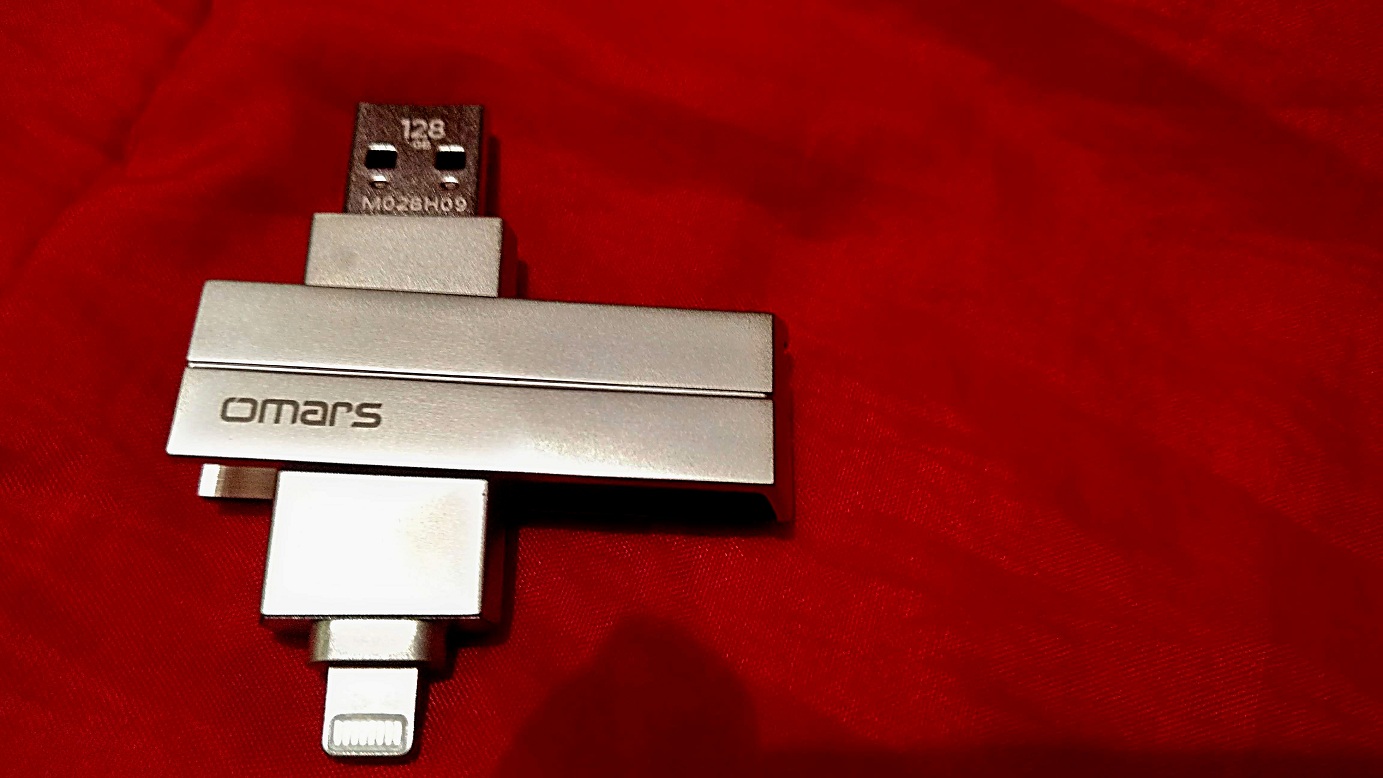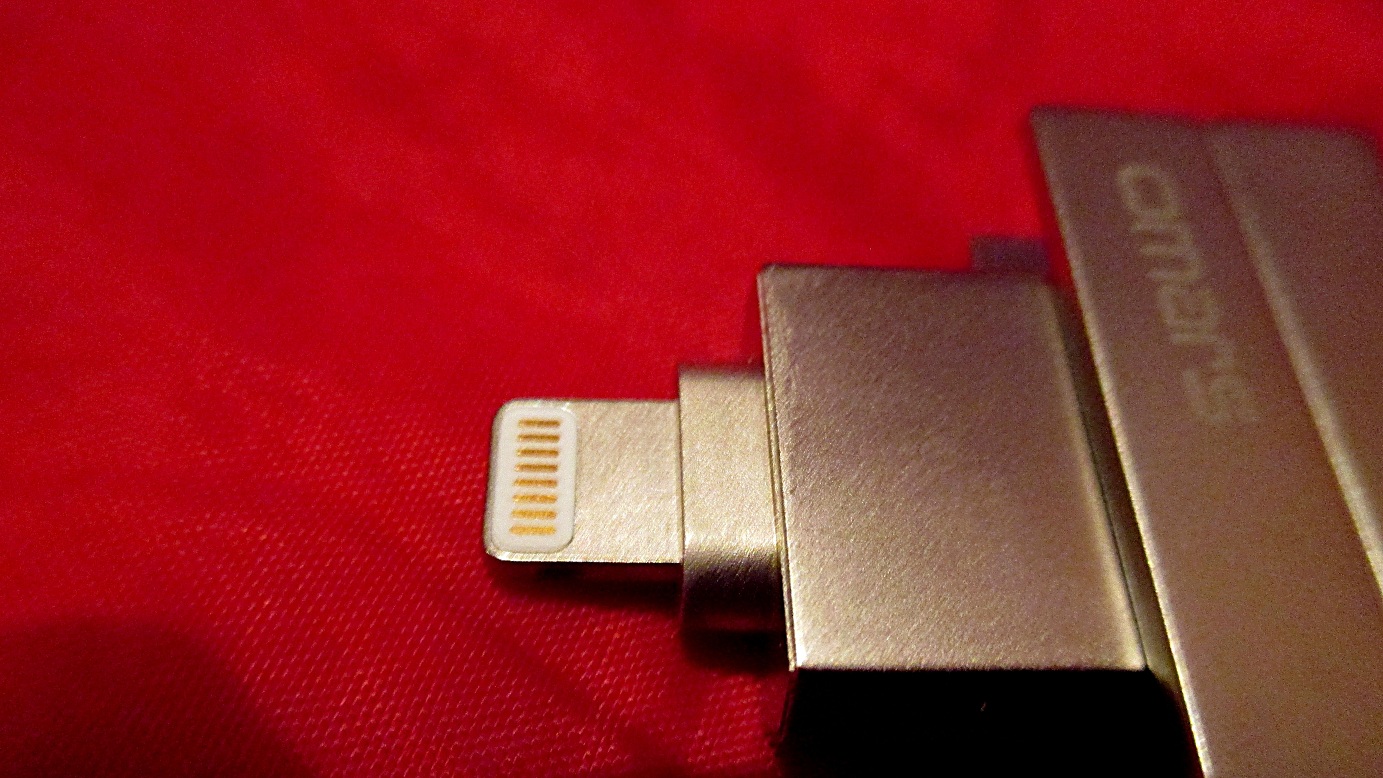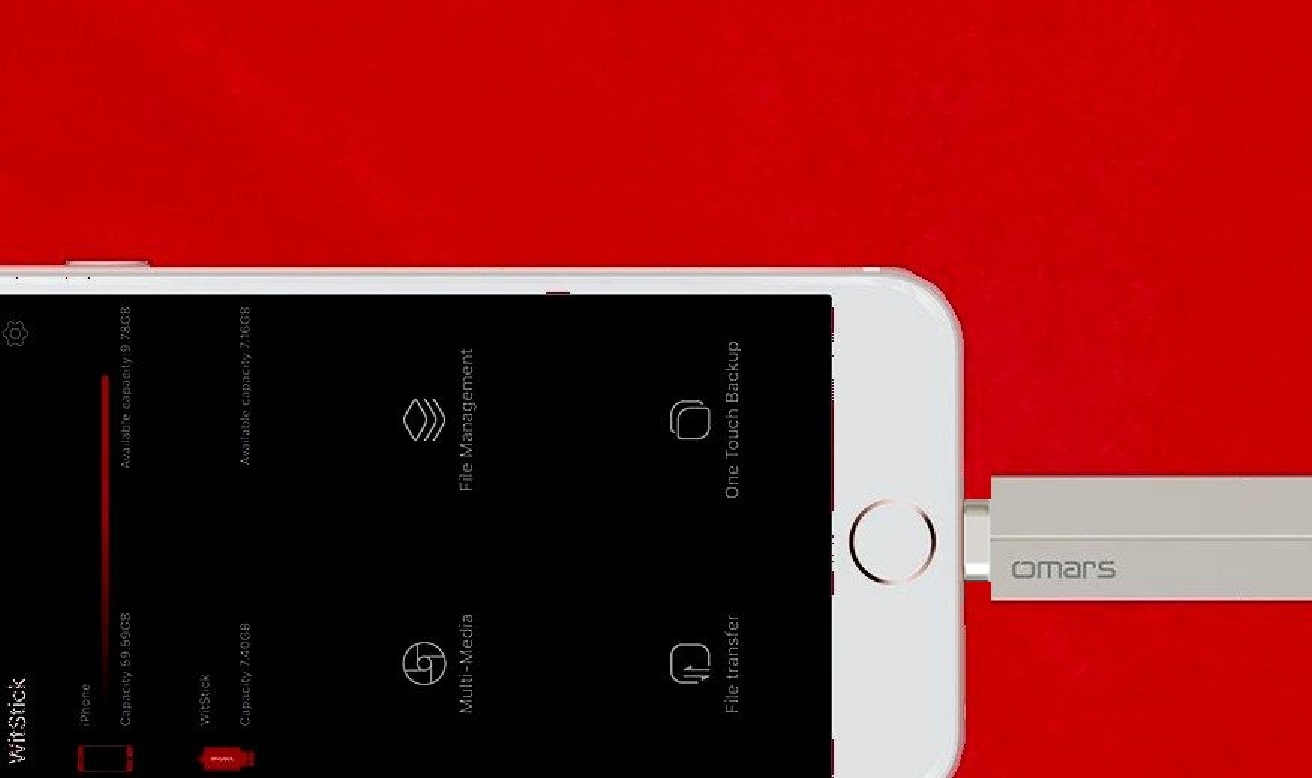 The problem I've heard mentioned about Apple products is that they don't have card slots for memory expansion which means that that if, for example, you're on holiday taking loads of photos andmaking lots of high definition videos you may find yourself quickly running out of space on your iPhone. So this memory stick with a massive 128GB capacity would be a handy thing to use totransfer data from the phone to free up more space,
The memory stick comes in printed cardboard box along with a card with details of which App you need to install from the Apple store so that you can use this memory stick with your Apple devices. You don't get a manual with this memory stick but you can access a digital one in the App.
Because the memory stick has a USB 3,0 plug as well as a Lightning Connection it's easy to transfer data / media from a computer to your Apple device and vice versa and the 128GB
capacity means it can hold lots of documents, videos, music, games photos etc.You can also watch, listen to or read any media supported by your device directly from the memory stick without theneed to transfer it the device first which makes this very handy for accessing media whilst commuting, on a break at work, college or school.
The memory stick feels solidly made from metal with a a swivel action to chose which connection to use and measures 50 x18 x 8 mms so should be small and robust enough to carry around in apocket, bag, backpack etc. Also this memory stick can be used with Windows PCs and laptops as well as iPhones, iPads & Mac OS computers. For more information about the OMARS 128GB Memory Stick, including where it can be bought and it's current price please click on the link below:-
https://amazon.co.uk/gp/product/B072BY94ZH