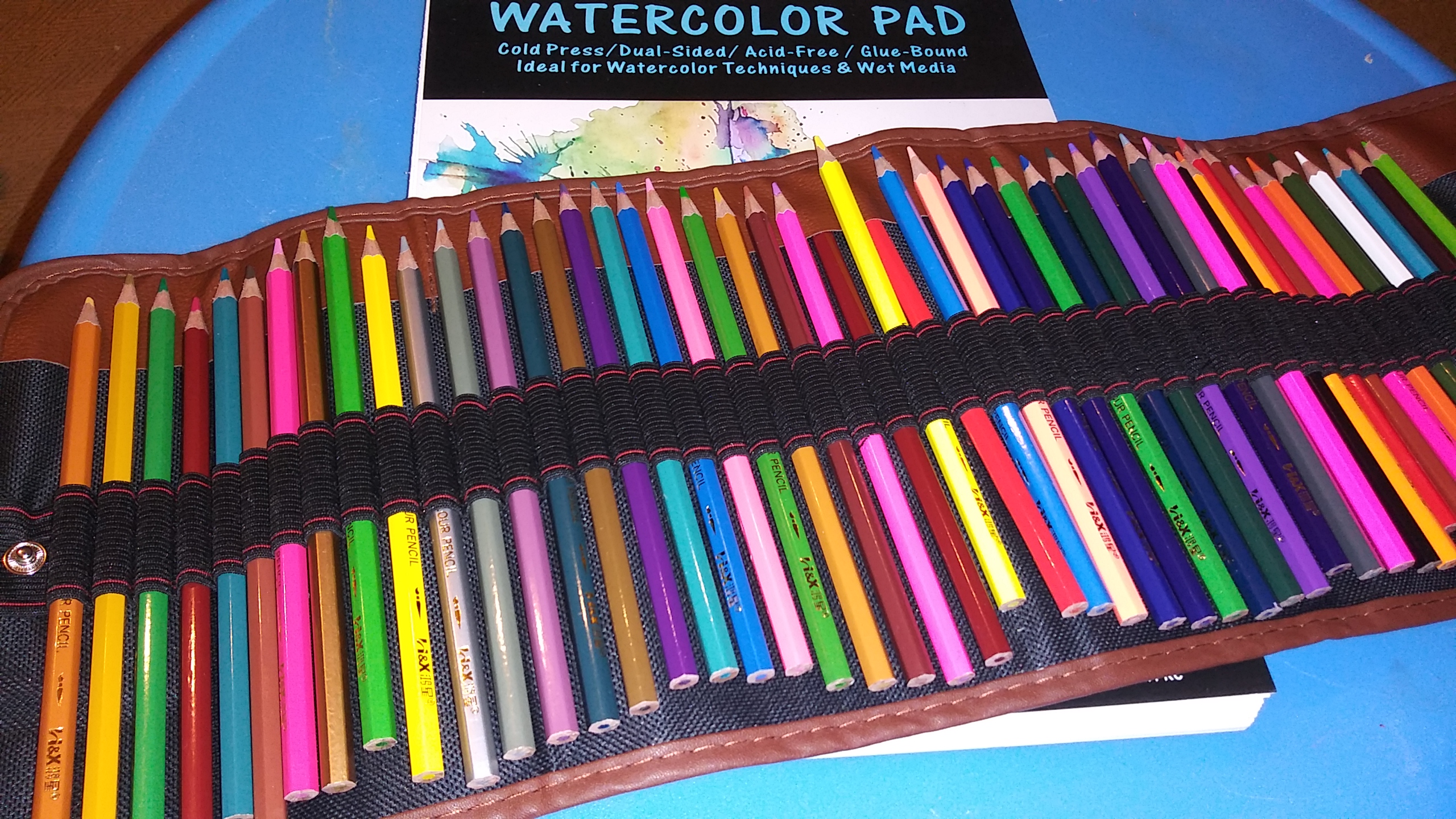 You can use these pencils dry or wet. The colors go on thick and rich. You can blend them up with water and the paintbrush that comes with this or just shade with color dry. They blend out well.
It also comes with an eraser and a sharpener.
I love the large variety of colors and the quality of these. The waxy richness is satisfying to use. The colors are good.
I like having them in case I need or want to do art and also for my grandkids to have something to do at my house.
I absolutely love the roll up to keep them in too. It rolls up nice and compact and keeps them nice and neat, and handy to use.