This is a good variety set for smaller kids in a smaller pop up pool. They seem to be made of a lighter plastic and not a super durable kind. Some of the gems are only one sided and hollow so they lay pretty flat, so I wouldn't use in a deeper pool - so maybe keep away from smaller ones that like to put things in their mouths. Overall, these are super fun!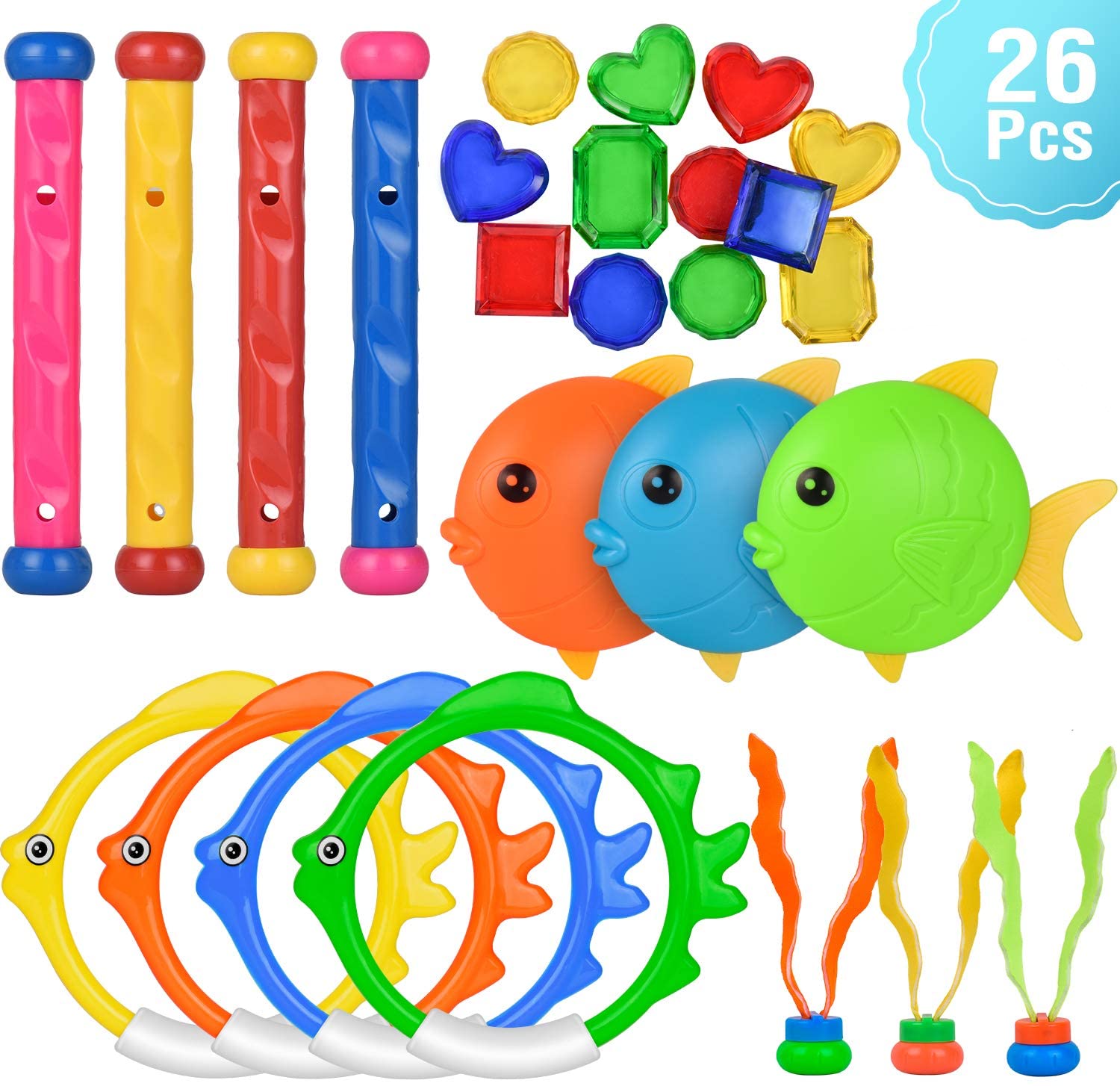 Kiztoys Pool Toys for Kids, Toddler Pool Games with Toy Fish Rings (4 Pcs), Diving Sticks (4 Pcs), Toy Fish (3 Pcs), Pool Toy Plants (3 Pcs) & Pool Gems (12 Pcs), Swimming/ Diving Toys
· 26 pcs Colorful pool toy set with 4* fish rings, 4* diving sticks, 3* toy fish, 3* underwater plants and 12* pool gems, bringing funny pool game for kids in this summer.
· Diving Rings and Sticks stand upright at the bottom of the pool which can be easy to grab, these pool toys are good for training toddler to improve their swimming & diving skills.
· Funny water toys which are perfect for children at swimming pools and bath time, they will never be bored this summer staying at home.
· Size: Fish Rings 6.5", Fish 3.2", Diving Sticks 6.7".
· CHILD SAFE: Non-Toxic material, safe for kids.
https://www.amazon.com/dp/B085M9PWV9