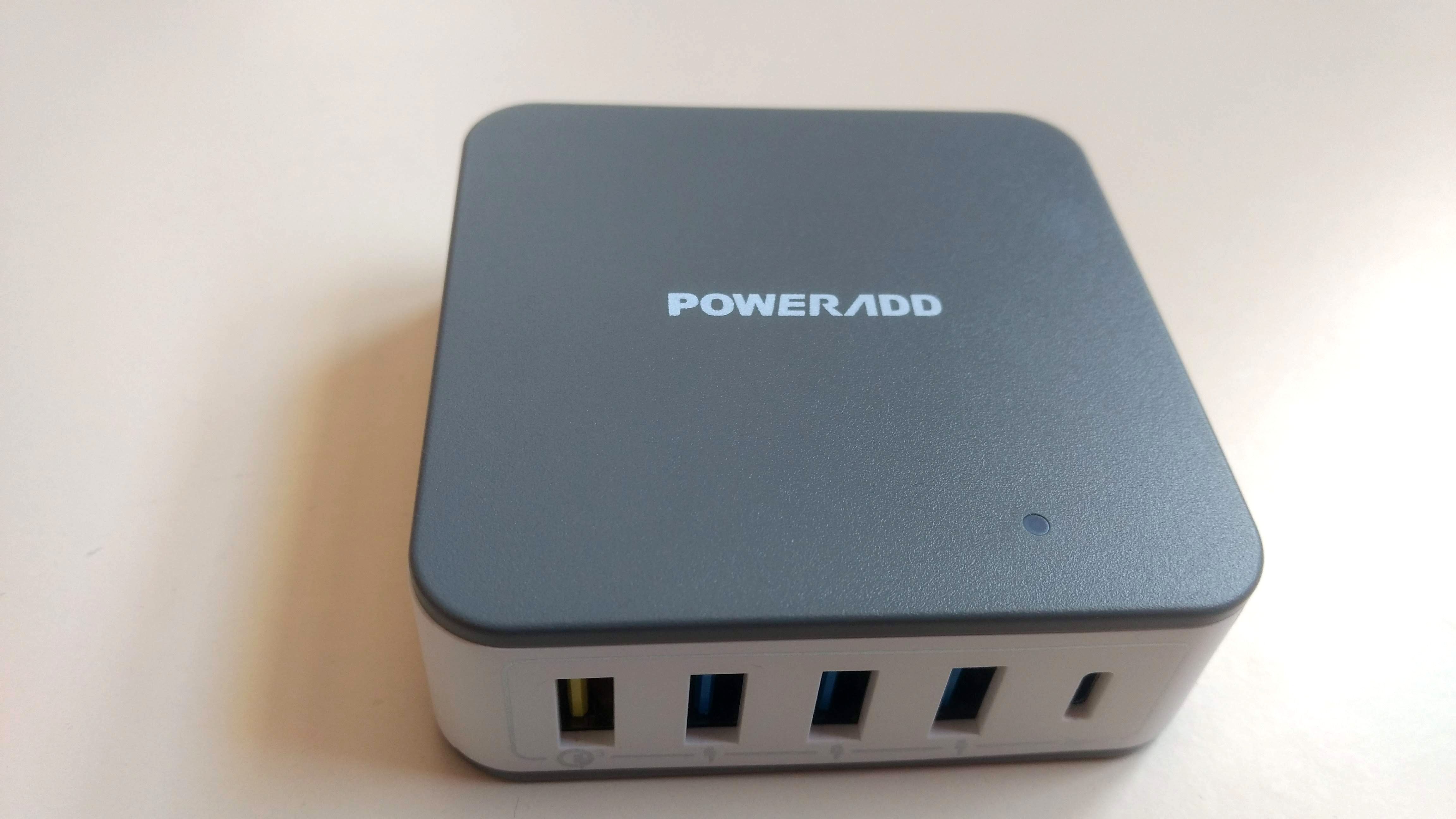 This Poweradd Mains powered charger with 5 USB charging ports is a a small and compact charger which comes in a box along with a 1 metre long power cable with a UK plug, a charging dock and a user manual.
SPECIFICATIONS:-
POWER:-
Input:: AC100v-240V~50-60Hz 1.2A
Output: 40W
PORTS:-
1 x USB-C - Output: 5V--3.0A
1 x USB 3.0 Quick Charge - Output: 3.6-6.5V--3.0A/ 6.5-9V--2A/9V-12V--1.5A
3 x USB - Output: 5V-2.4A
SAFETY:-
Surge protection
Short circuit prevention
Current stabiliser and temperature control

This charger measures 8 x 8 x 3 cms and ideal for charging multiple devices in the home or small enough to put in a backpack or suitcase when staying away from home. The USB Type-C port future proofs this charger as more and more devices are adopting these ports for charging. The charging dock will hold multiple phones/tablets keeping then tidy while they are charging as the dock has slots for them to slide into.
For more information on this Poweradd 40W 5-Port USB Mains Charger, including where it can be bought and it's current price, please follow the link below:-
https://www.amazon.co.uk/dp/B01IAWZEX2
#RankBoosterReview #Sponsered #Poweradd