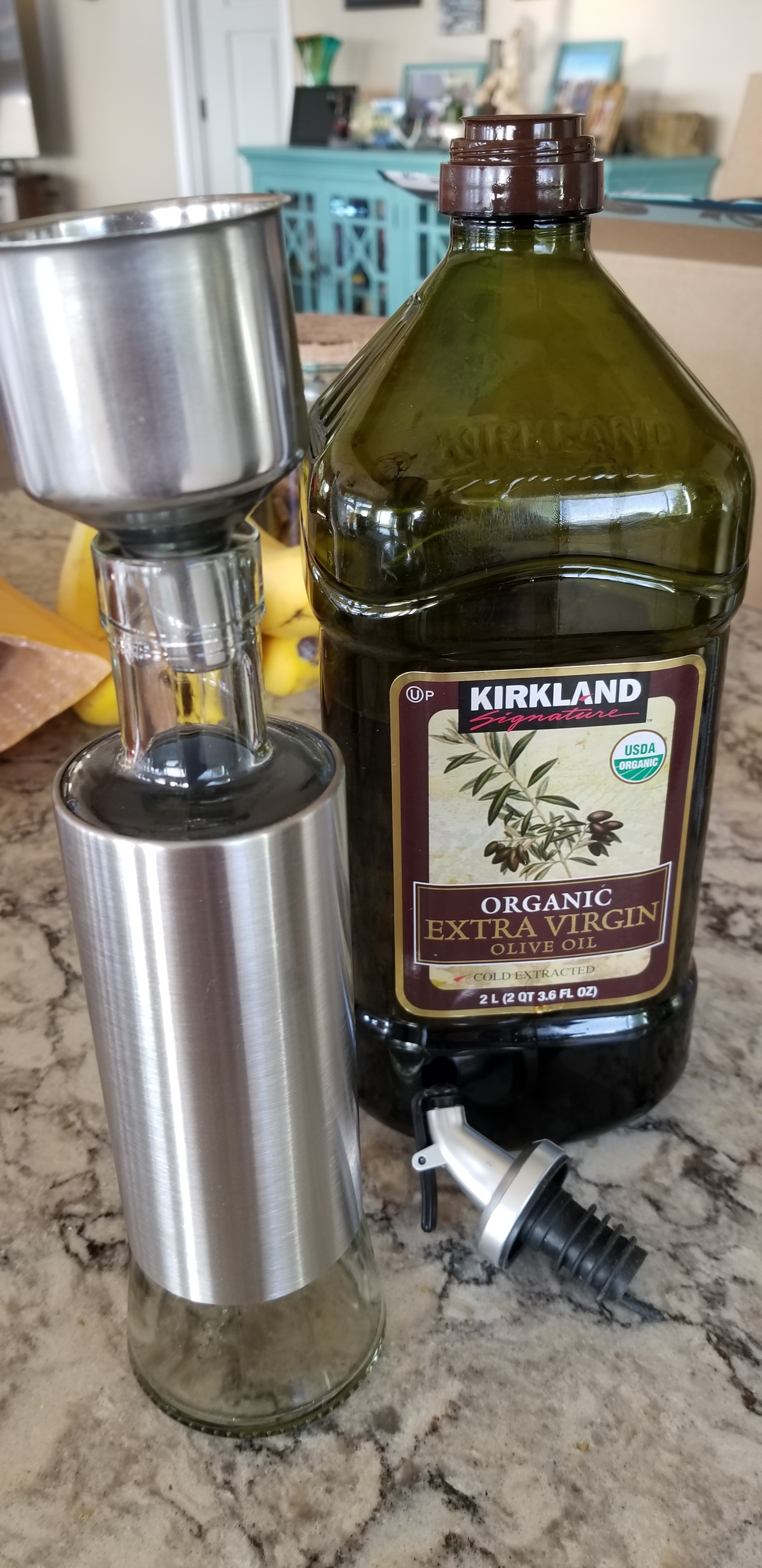 I cook with Olive oil almost daily, this dispenser is SO COOL!!!!!!!! First the bottle is nice enough to leave out on my counter all the time.
The oil comes out smooth and steadily, I love that the stopper gives me a small stream of olive oil and not like working straight from the bottle.
The addition of the stainless steel funnel makes this one of my favorite purchases this year!
This is a generous size of 11 ounces. This bottle doesn't leak.
I am giddy with this purchase!!
I need a second one now for my vinegar.
You really WILL NOT be disappointed!