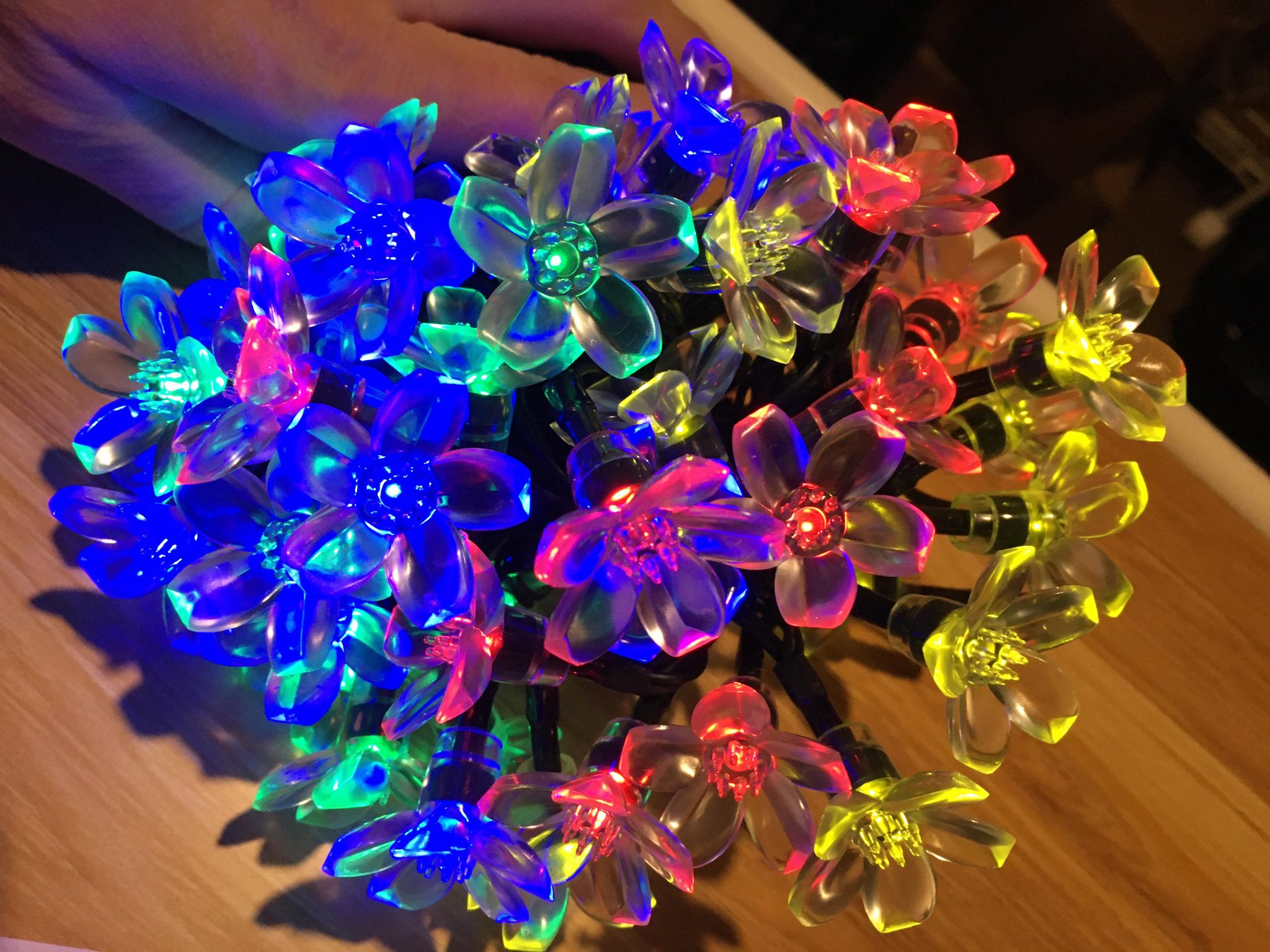 Pros: solar, automatic on/off, 8 modes, flowers, yellow, blue, purple, green, red, 50 lights, 23 feet
Cons: they stink like strong plastic
The BOLWEO Solar String Lights Flower, 50LED 23Ft Waterproof Solar Powered Fairy Lights Cherry Peach Blossoms with 8 Modes for Outdoor, Garden, Patio, Yard, Gazebo, Christmas Tree, Party (Multi-Color) are really nice! These lights are absolutely beautiful. They are 25 feet long and they have 50 LED lights per stand. They come with a stake that is easy to attach to the solar portion. It's very easy to charge and operate the solar lights. The colors are very vibrant. There are yellow, purple, red, blue, and green flowers. The flowers are flexible plastic and they smell really strong like plastic.
These lights have multiple modes when you hit the mode button it takes you through each one. There is steady on, combination, flashing, waving, fading, chasing/flashing, slowly fading, and twinkling/flashing.
The lights themselves charge during the day and are on for about 8 hours. Turning on automatically at dusk.
All in all, these are really nice solar lights. They are very easy to use, they work well, they last a long time, they are vibrant, and they look super nice. I would recommend them!