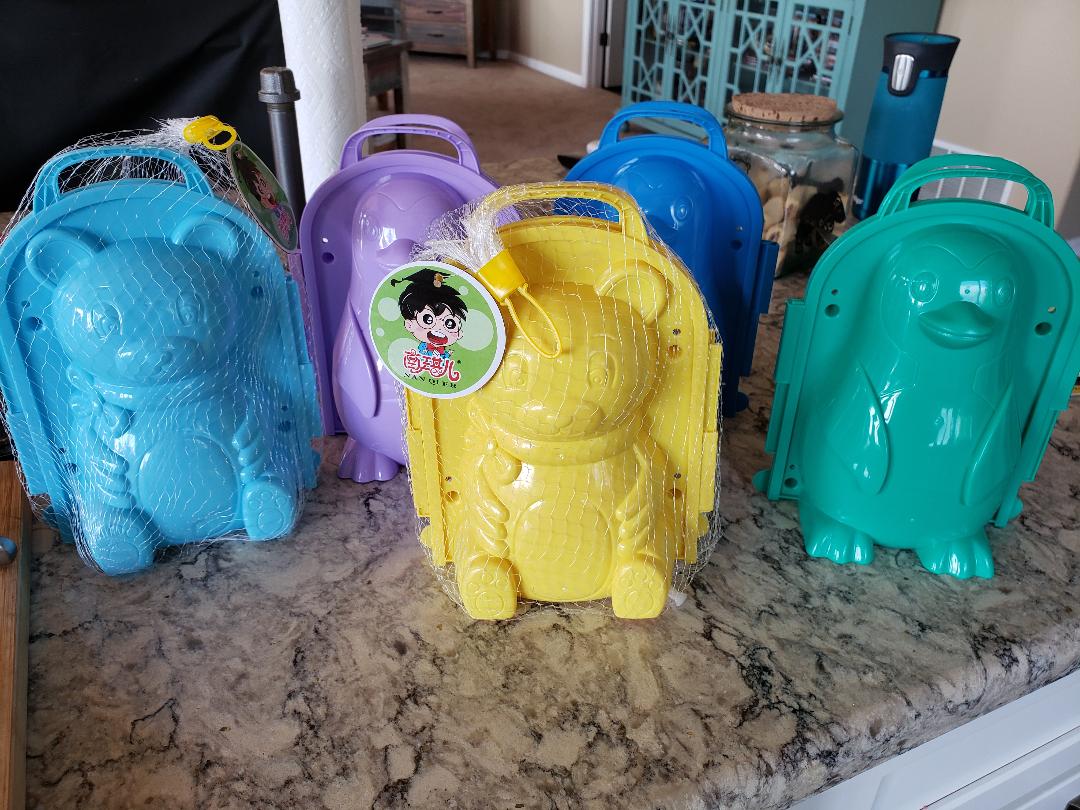 How absolutely cute are these!?! I almost want it to start snowing so I can make snow penguins!! Easy to open a slide latch on the sides so I can remove my frozen cutie. There are 5 molds included 3 penguin and 2 teddy bears.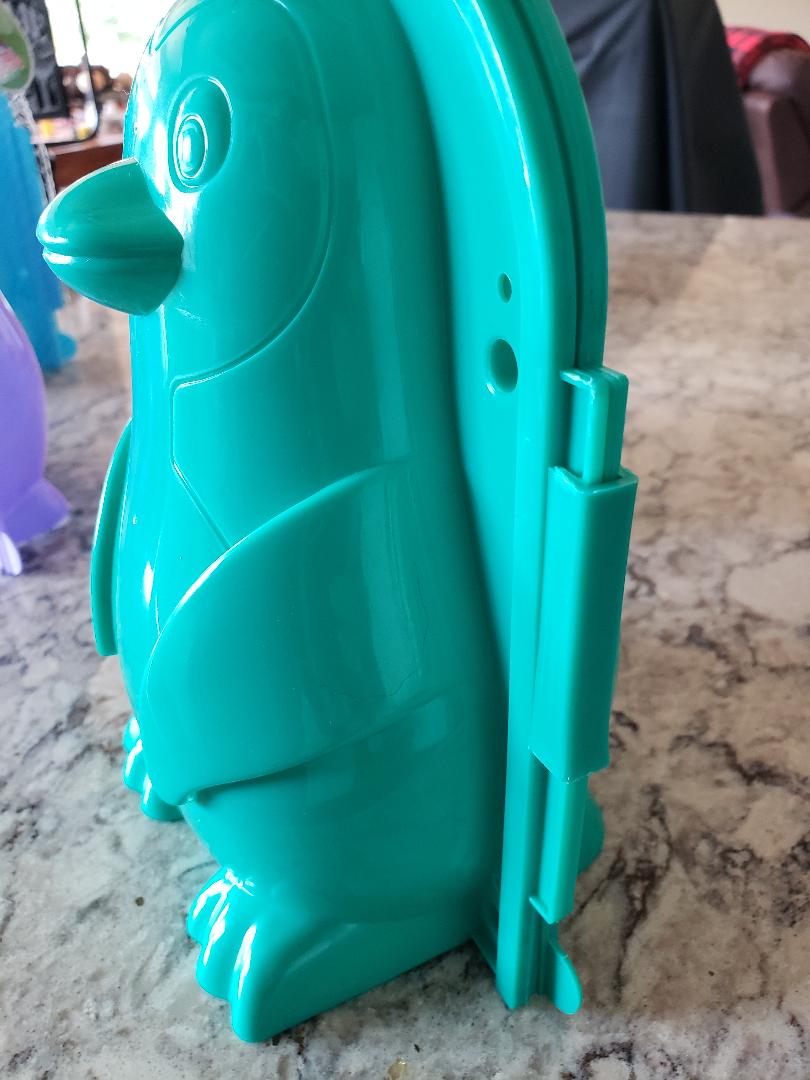 Each mold is about 16 " tall.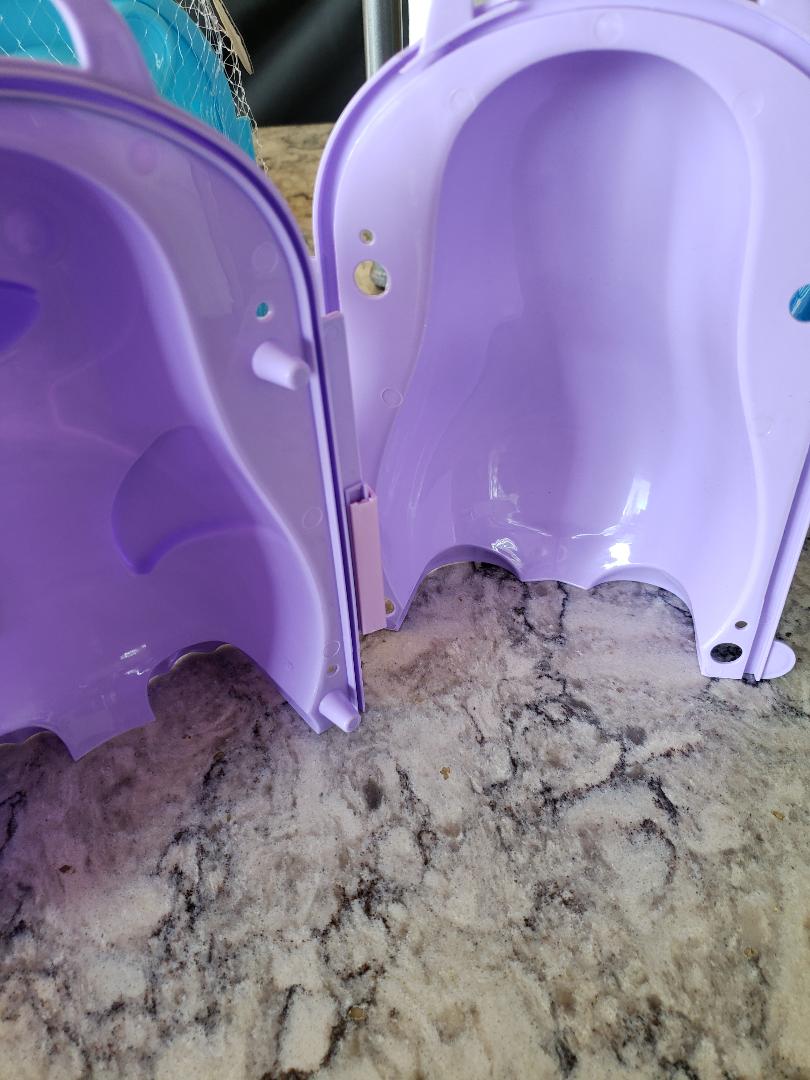 Hard plastic. Separate into 2 pieces.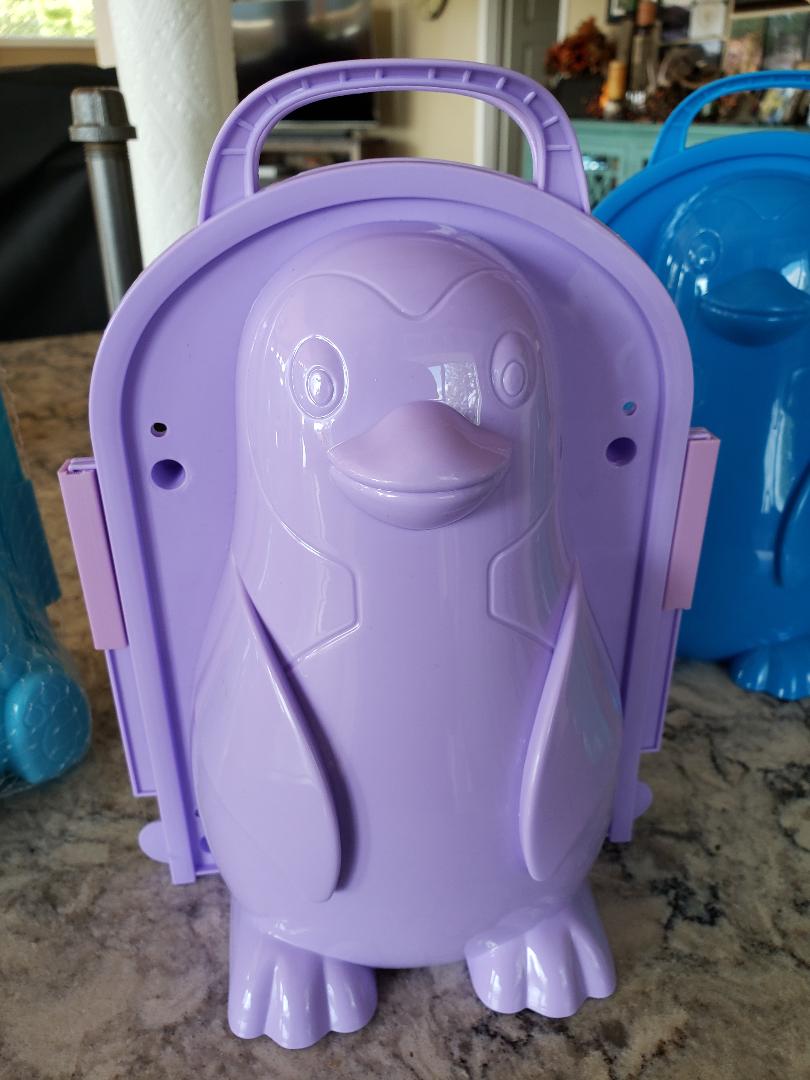 Bring on the snow! (but, not really.... I am so not ready!!)