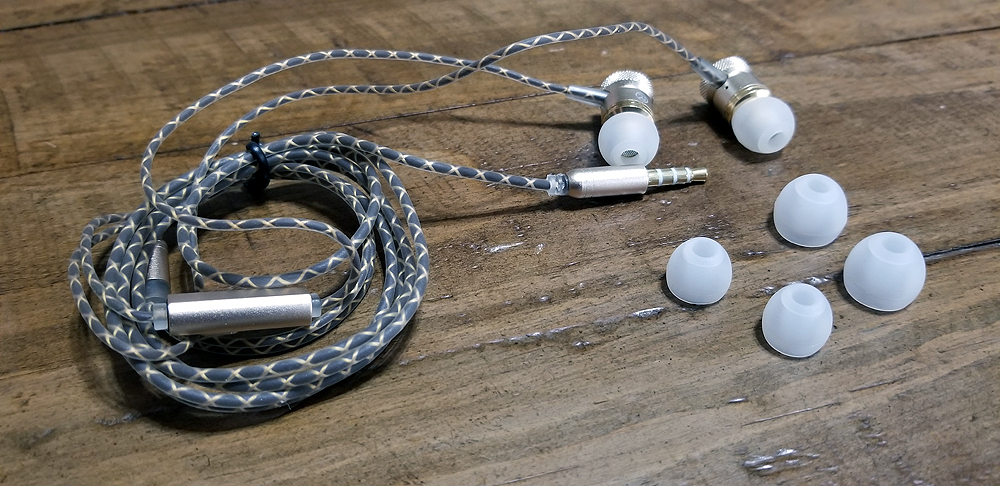 A few new earbud reviews to add to the collection of ones I have taken time to try out and offer up comparisons on. Once again I apologize for content that is almost identical to previous earbud reviews with these latest ones. But if you want to avoid reading the same thing in these reviews, know that the three different Sonzi reviews I have posted are all identical because they are the same maker, same seller, and same style of earbuds. The only difference between the three is the color - gold, silver, or red.
In the package (regardless of color you bought) you get the in earbuds, replacement tips to help you pick the right one for comfort, but no case to carry it all in. I have had earbuds like these in the past that just looked and felt cheap, but these look nice and don't feel like they are going to fall apart after a few uses. They have a nice braided cable, too, rather than the plastic sheath over the wires, making the wire last longer and kink less. I hate when the plastic starts cracking and splitting, so always try to find things with braided cables when I can since I know how well they work and how long they last. Regardless of color you pick for these, the wire cables look cool with the contrast in color that adds great eye appeal to the overall look of the sets.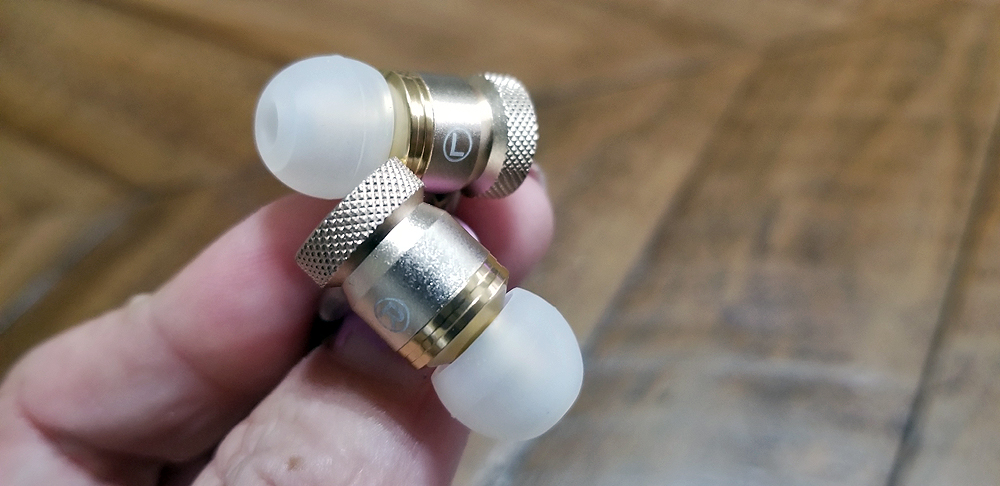 All three are easy to use with decent sound quality - not the greatest, but far better than some others I have used. And each set has a built in mic somewhere, though I have no clue where it is hidden (I suspect in an earbud, but am honestly not sure). It works great for letting the boys talk on their Xbox Live accounts, especially when they are playing Fortnite. We didn't test these out for phone calls, so I am not sure how well they work for that. But since they work fine for communicating over gaming networks, I am assuming they work fine for phone calls.
My kids have had no problems with these earbuds and said they don't mind using them again in the future if we need to buy some more.
#RankBoosterReview
#sponsored
#sonzi
#earbuds
#earphones
#wiredearbuds
#wiredearphones
#inearheadphones
#listentomusic
gold - Get yours here: https://amzn.to/2MKccTF silver - Get yours here: https://amzn.to/2GgVSZk red - Get yours here: https://amzn.to/2MNheP5