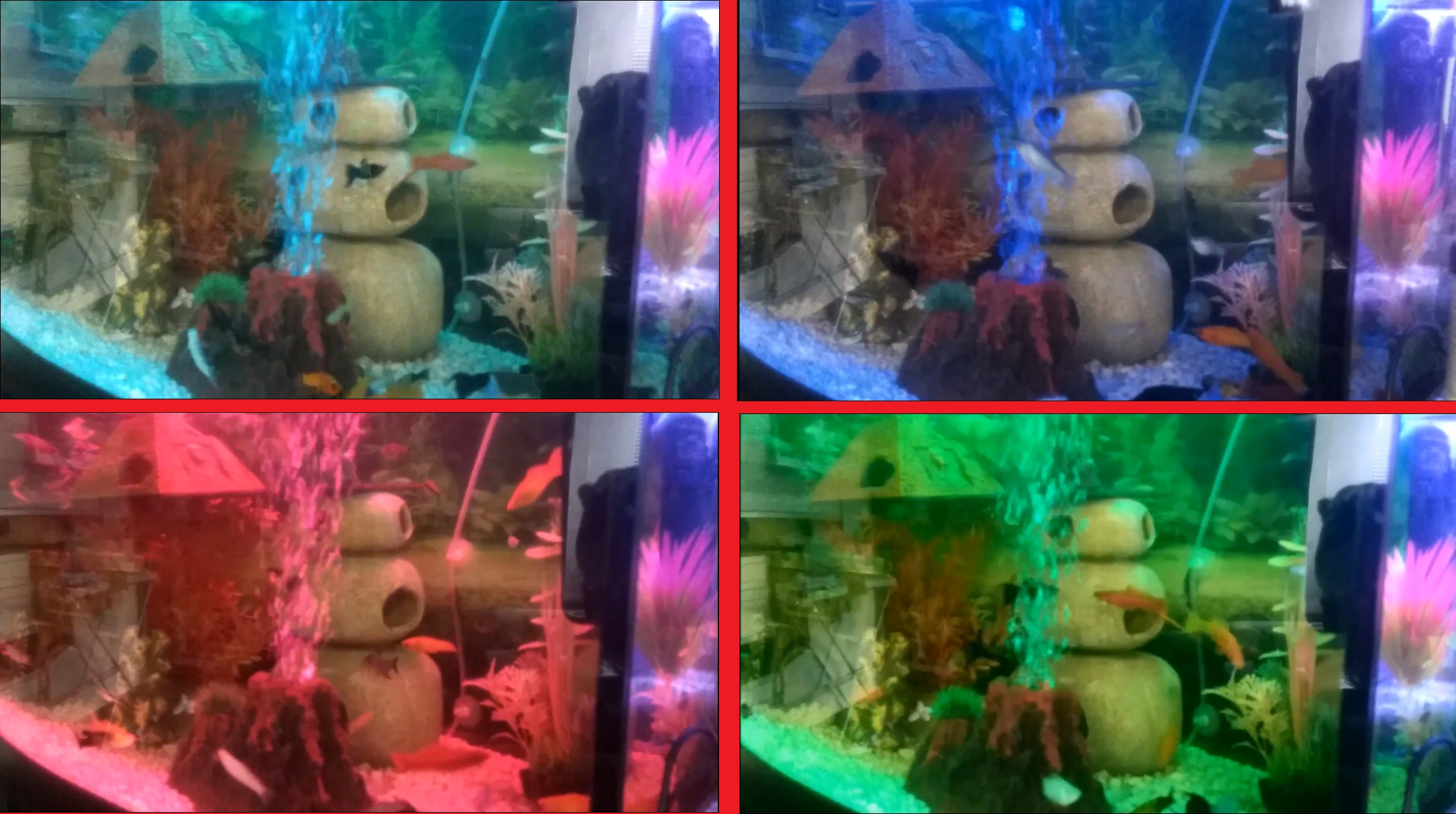 Keeping colourful tropical fish in an aquarium is a bit pointless if you can't see them therefore you need an appropriate light to illuminate the aquarium. Until recently this was done using expensive and delicate fluorescent tubes but now there is a cheaper option LED lighting. This one from AKKEE certainly has interesting specifications, it can illuminate in 16 different colours with 4 colour changing modes. It can also be used in conjunction with an air pump ( not included ) to make air bubbles in the aquarium. In addition this light has a built in infrared sensor it the light switch so that the light can be controlled by the supplied control unit. As this is infrared the sensor will have to be in line of sight with the controller to work.
Box Contents
1 x LED aquarium light
1 x Mains power adaptor
2 x Mounting clips
2 x suction cups
1 x IR switch / sensor
1 x IR key remote controller
1 x air line
1 x Brush
1 x User Manual
The information with this states that the light can be used under the water but to be honest I don't think I would do this as I checked what the stated IP68 rating meant and found this online "devices are protected against water ingress to a maximum depth of 1.5 metres of water for up to 30 minutes, as well as protected against dust ingress.".
The 32 cm light tube uses 18 LEDs and is held in place by two strong suction cups, would be ideal for a small aquarium or maybe use two of these for a larger tank and with a stated life expectancy of up to 50,000 hours should definitely be considered by anyone setting up a new aquarium or needing to replace an aquarium light.
For more information on this AKKEE Remote Control Aquarium LED Light, including it's current price and where it can be bought, please use the link below:-
https://amazon.co.uk/gp/product/B096KFZQHC/

#RankBoosterReview #Sponsered #AKKEE