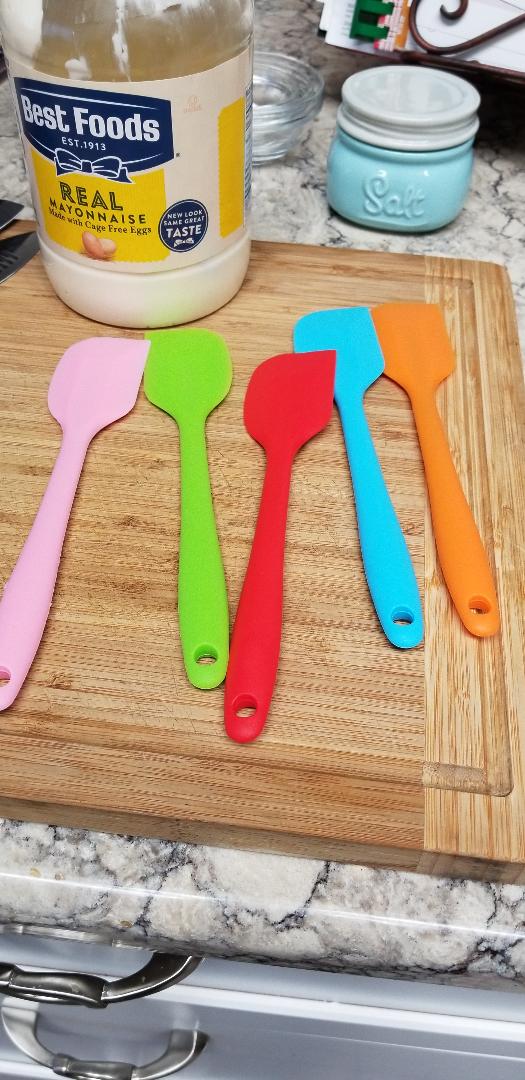 This set is a great addition to my kitchen. First, I love that these spatulas are one solid piece. The top doesn't fall off mid project.
Each entire spatula is silicone and 8.5"
I love that I can use these spatulas while working on the stove, no melting, no scorching the silicone.
These work great from stove to bowl and easily scrap to the bottom of a jar.
Dishwasher safe.
GREAT colors too!
I'm very pleased with my purchase.