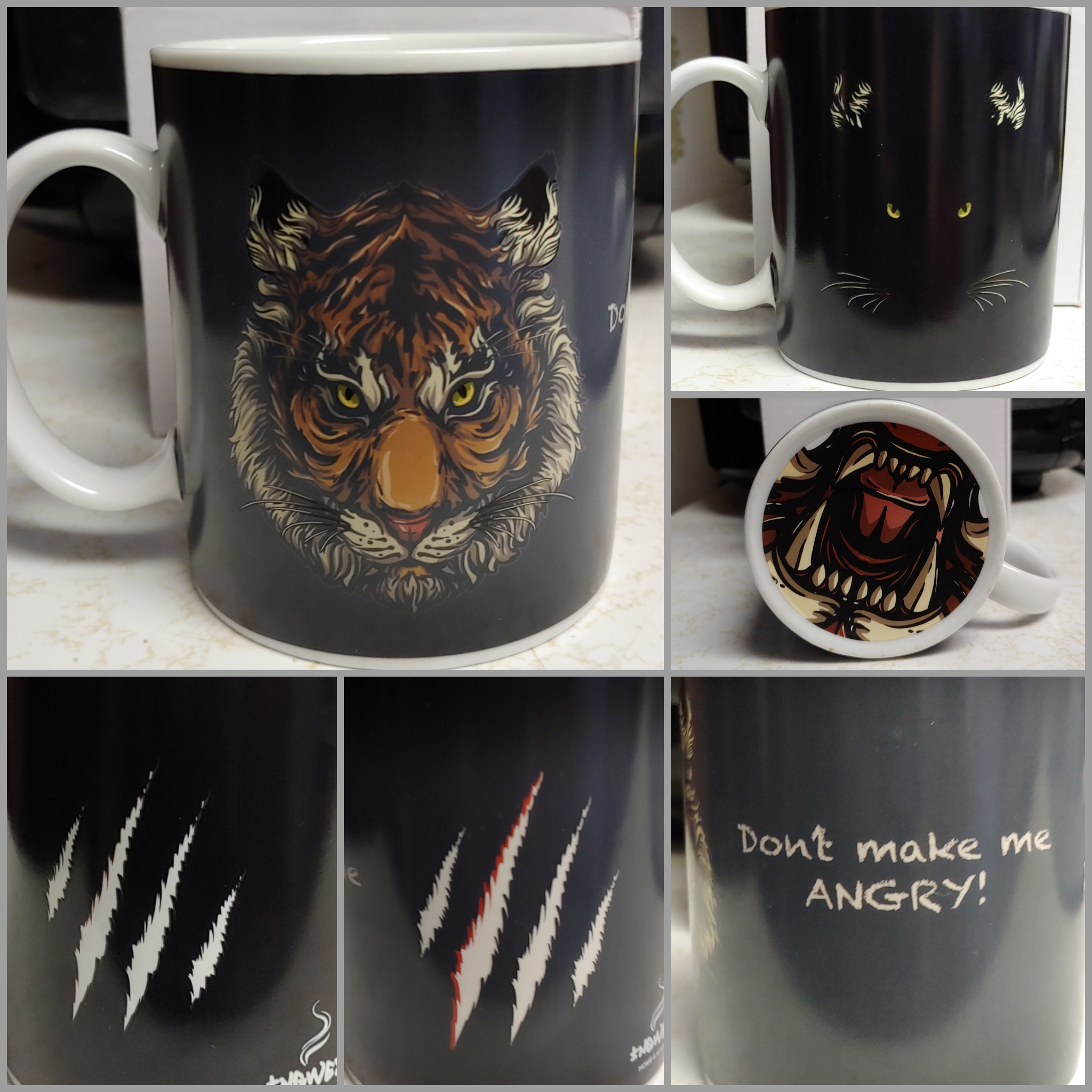 What a gorgeous design! This turned out to be the perfect birthday gift for my mother, who collects all kinds of coffee mugs, but didn't have one like this yet. She absolutely LOVED it, & wants a "special collection" of these magical mugs now.
From the quality, down to the fine details– everything about this Color Changing Mug is STUNNING! Watching it change as it heats up is truly captivating.. it's like watching a Tiger emerging from the shadows.
I highly recommend this mug as it makes the perfect gift for almost any occasion, & you'll enjoy seeing the person light up as they watch it change for the first time.